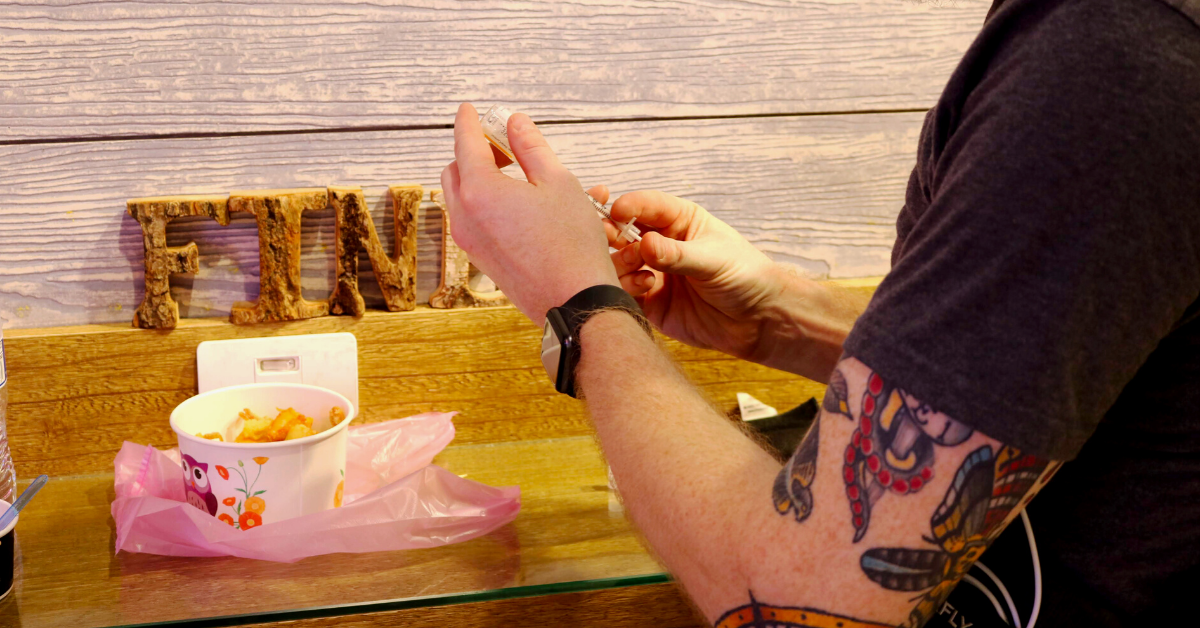 ---
10 tips for diabetes management from diabetes educator Carla Cox. Here's how to live a long, happy, healthy life with type 1 diabetes. 
---
Were you recently diagnosed with type 1 diabetes? Here are ten tips that will help you live a long and healthy life!
10 Tips for Diabetes Management
1.  Don't let diabetes stop you. You can do anything you want to do! 
2.  Know where your glucose level is. Check your blood sugar often. Your glucose goal should be to have numbers between 80-180 mg/dl most of the time.
3.  Learn what you can from the "whys". You will have readings that are up and those that are down – that is life with type 1 diabetes. Recognize there are times that there is no obvious "why" and let it go. Start afresh each and every day.
4.  Eat healthy foods, as everyone should. Try to look for items that are "closer to nature". Potatoes in lieu of potato chips, whole apples in lieu of apple juice, etc. Or, find foods that will give you the same nutrients with less carbohydrates. This will help to minimize the glucose spikes that so often occur after meals. 
5.  Be active. Each day commit a minimum of 30 minutes to some form of physical activity for heart health. There are some ways to break down the barriers that may be limiting you.
6.  Always carry some form of glucose.  Glucose tablets are easy, quick, in glucose form and found at every major pharmacy. Keep them in your car, your pocket and your suitcase if you are headed out for a trip. And they do not melt or freeze!  
7.  Review your data with a professional. Have a diabetes educator on your team that you can review data with and have some problem solving sessions.
8.  Ask for support. Seek help from both family and your medical team. This is a tedious disease that is VERY DOABLE – but takes a lot of thought! 
9.  Let technology help you along the way. Insulin pumps, insulin pens that keep track of dosing, glucometers and sensors all allow you to see and manage where your glucose values is at any time of day.
10. Embrace your diagnosis. 1 in every 350 persons in the US has type 1 diabetes – you are certainly not alone! 
So let's review:
There are very few restrictions on what job you can have and none on what sport you can play.  Generally, you just need to demonstrate that you are managing your glucose levels in a reasonable manner and avoiding significant hypoglycemia (which you want to do anyway!). There are star musicians, mountain climbers, road biking teams, doctors, lawyers, mechanics and more! At this time you cannot sign for the military if you have type 1 diabetes – but that's about it.
When you check your glucose levels often, either with a glucometer or a continuous or intermittent sensor, you can prevent big glucose excursions and treat early with either additional insulin (if your glucose is too high) or carbohydrates (if your glucose level is dropping too low). Before meals and before bed are 4 great times to check, as well as before exercise or any time you feel "off".
Glucose values vary a lot. Sometimes you will not be able to figure out what caused them to be too high or too low – accept that and move on. If you need added help in problem-solving, seek the help of your diabetes team.  They are there to support you! 
Choose a healthy lifestyle – make food choices that are moderate in carbohydrates, limited in added sugar, and rich in nutrients. Examples include (but are NOT limited to) whole grain bread, sweet potatoes, berries and melons, plain milk or yogurt. And be active – make choices that help you move more. Take the stairs, garden, ride a bike, try roller skating. Whatever you like to do – just do it!  Most people with diabetes die from heart disease – so living a lifestyle that helps prevent that is one step closer to living a long and healthy life! 
Always have rescue glucose available – in pockets, purses, backpacks, glove compartments, bicycle repair kits etc. etc. etc. Keep it everywhere you might need it! 
Speak with your diabetes team regularly. They can help you problem-solve, give you emotional support, help you through insurance questions, and advise on sick day management when you are ill. 
And the biggest key is living life to the fullest – by accepting your diagnosis and not ever letting it defeat you.