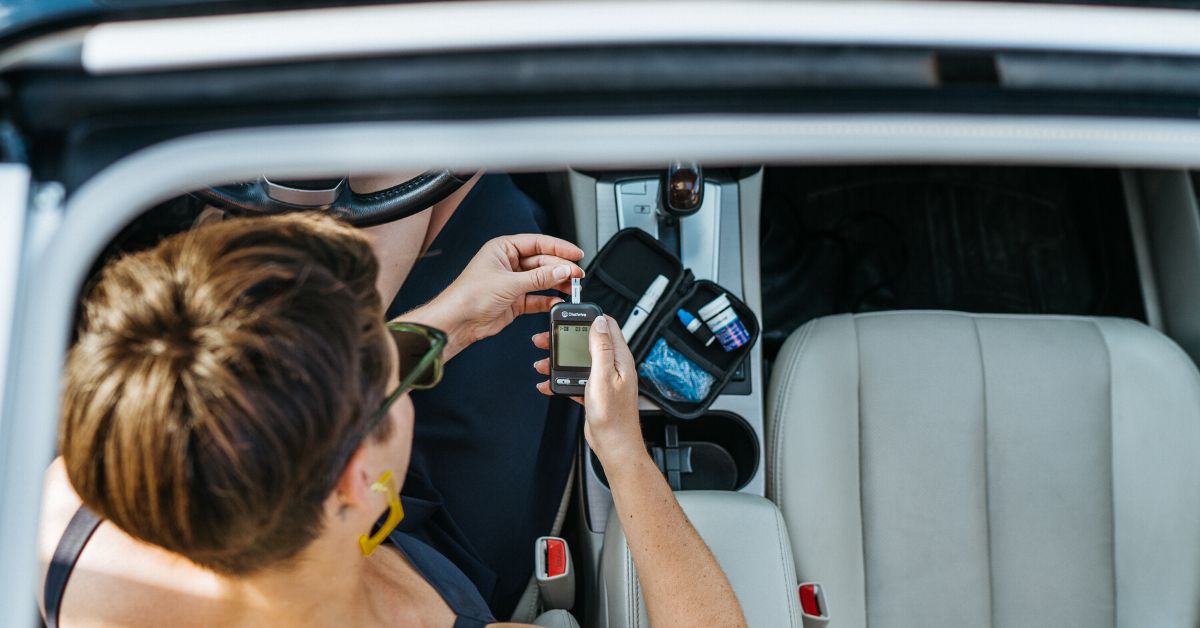 ---
Real diabetes is about juggling real life. Living well means having the tools needed to enable you. Don't let yourself be limited. #RealDiabetes 
---
Your insurance company likely thinks that living with type 2 diabetes means you may only need one or two test strips per day (or zero!). They likely think that living with type 1 diabetes means checking your blood sugar before every meal and once before bed -- that's only 4 strips!
You and I know that real diabetes isn't that simple. (Can you imagine if it was? Oh, this would be easy then, right?!)
Real diabetes
Real diabetes is about juggling far more variables than simply food, activity, and insulin. 
Real diabetes is about juggling real life: complicated meals that take hours to digest like lasagna, food that doesn't come with a perfect nutrition profile, chasing your kids at the playground, a stressful argument with your partner, a big presentation at work, the unexpected death of a loved one, the stomach flu, dancing all night with friends downtown, rollercoaster rides, low blood sugars in the middle of the grocery store with two kids in your cart.
Real diabetes is about trying different diabetes medications to see which one helps your blood sugar the most. Some of those medications cause low blood sugars! You'll need more test strips for that. 
Some of those medications might not help you at all -- and how would you even know if you don't have enough test strips to check your blood sugar several times a day?
Real diabetes is full of variables that impact your blood sugar levels in a big, big way. The only way you can possibly be aware of the impact is by checking your blood sugar when you need to. This means your real life with diabetes might require far more than just 1 or 2 or 3 or 4 test strips per day. Your health insurance company shouldn't get to decide because they aren't the ones living with it.
My real diabetes looks like this
I check my blood sugar every single morning within seconds of getting out of bed. It's the first thing I do because the next thing I do is take 1 unit of rapid-acting insulin to prevent the morning spike in my blood sugar due to "dawn phenomenon" hormones.
If my fasting blood sugar is high, I'll increase that 1 unit dose to help lower my blood sugar in addition to managing the morning hormones.
If my fasting blood sugar is low, I'll skip that 1 unit dose of insulin altogether and just let my "dawn phenomenon" hormones bring my low blood sugar up to a stable level. And then an hour or two later, I will check my blood sugar again, because some days I simply need 1 unit eventually.
This is my #RealDiabetes. I haven't even eaten breakfast and I've easily checked my blood sugar twice before 9 a.m.
And don't get me started on how many times I check my blood sugar before, during, and after chasing my children at the playground! That is real life with diabetes as a mother, and it definitely calls for a lot of test strips.
Real diabetes is 24/7, 7 days a week
What your insurance company doesn't understand is that real diabetes doesn't go to sleep when you go to sleep. It doesn't relax on the weekends. It doesn't care if it's your birthday or if your mother just passed away, or if you just got a big promotion at work. 
Real diabetes -- whether you live with type 1 or type 2 -- is 24/7.
Real diabetes might need 2 test strips on Monday, 4 on Tuesday, 7 on Wednesday, 6 on Thursday, and 10 on Friday.
Real diabetes means you deserve as many test strips as it takes to keep yourself healthy.
Want to share YOUR real diabetes? Head over to your favorite social media spot (Twitter, Instagram, Facebook). Share your blood sugar, your meal, the highs and lows, your smiles and tears. Add hashtag #RealDiabetes to share what real diabetes looks like for you. Sharing your story can help others make theirs.