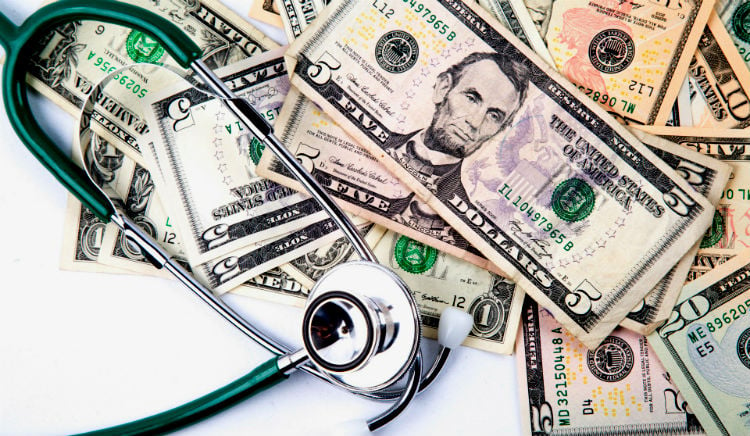 Recently, we shared several tips to manage the cost of diabetes. You can read that article here. Since posting that article, we have received several questions asking how Diathrive is able to keep the price of our testing supplies so affordable. We've even received a few accusations on Facebook of being a scam or selling inferior supplies. Both of which couldn't be further from the truth.
Regarding the quality of our testing supplies, we take pride in only offering accurate, high-quality glucose meters and test strips. The FDA allows for a 20% +/- tolerance on test results. Our meters are rated at a 15% +/- tolerance, making our equipment 25% more accurate than what the FDA requires. 
But, let's talk about scams. There is a scam when it comes to the price of diabetes testing supplies, but it's not where most people think it is. The scam is with the overinflated prices people with diabetes have become accustomed to paying for big-brand glucose testing supplies through their insurance providers. In fact, quite often, the monthly copays individuals pay when they use health insurance for their testing supplies are more expensive than the cost of buying the supplies directly from a distributor like Diathrive.  
Here's how it works: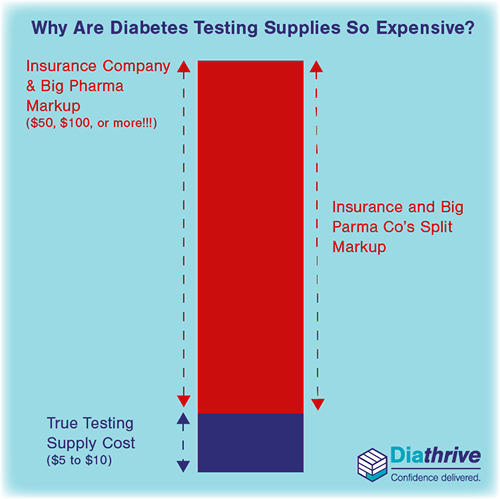 The true cost of a box of diabetes testing supplies is only $5 to $10. Instead of selling the supplies to people with diabetes at a reasonable cost, Big Pharma brands work with insurance companies to ensure that all of their subscribers are required to use their supplies at a greatly inflated cost. The price is often in excess of $50 per box. The insurance company is then given a rebate, upwards of 50% of the markup, for directing all of their customers to this product. The big brand wins. The insurance company wins. The person with diabetes loses, and generally, he/she doesn't even know it. 
Diathrive's founder, Michael Hennessy, spent several years in the medical insurance industry and was appalled seeing this practice hurt people with diabetes. Using his connections with supply manufacturers, he created a new model. The Diathrive model. Instead of working through insurance companies, we bypass them altogether and distribute supplies directly to our subscribers. By doing this, we are able to provide the same quality of products as the Big Pharma brands at a significantly lower cost. The true testing supply cost. For more information on this topic, here's a short video Michael created to explain testing supply costs: