Bypassing Big Pharma: Diabetes Testing Supplies
Diabetes is unpredictable, a huge expense, and quite a hassle to top it off. And, if you have diabetes, you probably know how it feels to be a cash cow for major pharmaceutical brands. There are so many of us! Yet, despite the efforts of lawmakers, and grassroots activists who are doing amazing work to help raise awareness of the gaps in accessibility and affordability, the big brands continue to milk us with little if any transparency. Even people who make a considerably decent wage are feeling the pain, not to mention the poor and underpaid who have less to drop on their healthcare.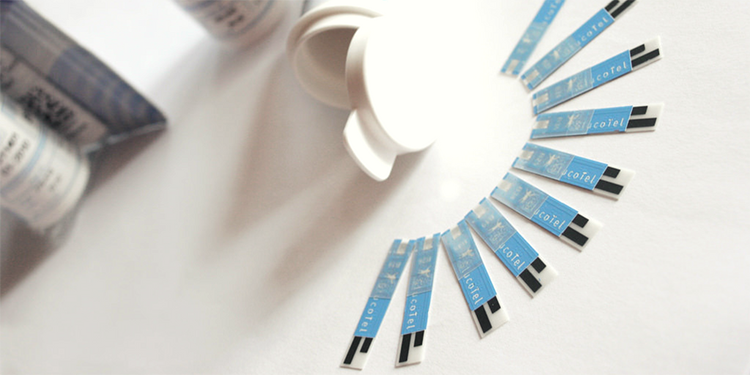 I've been on both sides of the fence. Throughout my adult life, I've worked, trying to better myself, grow in my career path, and have found some success to where I can at minimum get what I need to live healthy with diabetes and support my family. And yet the healthcare bills never seemed to get any better, as if I was destined to owe every dollar to the machine. The one thing I knew all this time was that big, regulated companies made all the things I needed in order to live well with diabetes. Those supplies were expensive, had to be prescribed to me by a doctor, and I could only get a reasonable price if it was on my insurance company's formulary. But I recently learned some interesting things that have helped set me free to a degree. While most of my diabetes supplies are inevitably tied to the big pharma cycle (big brands, prescriptions, insurance, pharmacy), my testing supplies don't have to be.
You don't need a prescription.
All glucose meters on the market today in the USA met FDA standards, though they vary in accuracy [1]. Big brands aren't the only options out there. Your doctor can tell you how often to check your blood sugar and can send you home with a big brand meter, but in order to get coverage for the test strips required for that meter, your pharmacy will normally require a prescription. But the truth is you don't need that meter. You just need a reliable meter. Take your doctor's advice on testing regimen, but consider your personal needs when choosing a meter. 
You don't need to go through health insurance.
Of course not. There was always the option to go pay all out of pocket at the pharmacy. You just had to be willing to fork out the cash. You can go buy a box of 50 test strips for between $40 (80¢ per strip) and $100 ($2 per test strip!!!) right now from a chain pharmacy, no health insurance required. If you do choose to use your health insurance, you DO need that prescription from a doctor, you'll still likely have a copay, and you will likely only get coverage for the meter that is your insurance company's preferred brand, which is another way of saying the brand that is giving the insurance company the biggest kick-back, and that brand can swap out quickly if their pharmacy benefit manager [2] (PBM) decides to change the formulary. Accuracy and usability are secondary thoughts for them. And what's the tradeoff for getting that meter and test strips? Often, a brand name. 
You don't have to overpay for testing supplies.
This was the big revelation for me, and the reason I chose to come work with Diathrive. Having fallen on the hard-times side of the fence a few times in my life, I simply quit checking my blood sugar because I just didn't have the cash to do it. Every copay hurt. I couldn't understand how they could charge so much! I learned that, because of all the middlemen and Big Pharma pockets to be filled with our health care dollars, there are huge markups on diabetes testing supplies. All the big brands are doing it. Some are providing coupons to reduce the price for some (thanks...I guess¦), but not everybody qualifies to use the discounts. Why aren't they simply getting out of the health insurance cycle and selling directly for less? That's what we are doing here. I was very surprised to find out that I can check my blood sugar for a reasonable price. I don't need a prescription, I don't need to deal with the hassle of insurance, and I don't need to spend more than $0.25 for a test strip. Take a look at our plan options and find out if you could be paying less for reliable, highly accurate testing supplies here. If only there was a Diathrive of modern insulin! Maybe someday. For now, bypass Big Pharma where possible and save your money for where YOU need it most. To learn more about Diathrive's Customer Experience Manager, Chris Clement "Clem", click here. [1] BLOOD GLUCOSE MONITORING SYSTEM SURVEILLANCE PROGRAM, Diabetes Technology Society, 2018. https://www.diabetestechnology.org/surveillance.shtml[2] PBM Resources, National Community Pharmacists Association, 2008-2018. http://www.ncpanet.org/advocacy/the-tools/pbm-resources [3] Photo credit www.bodytel.com