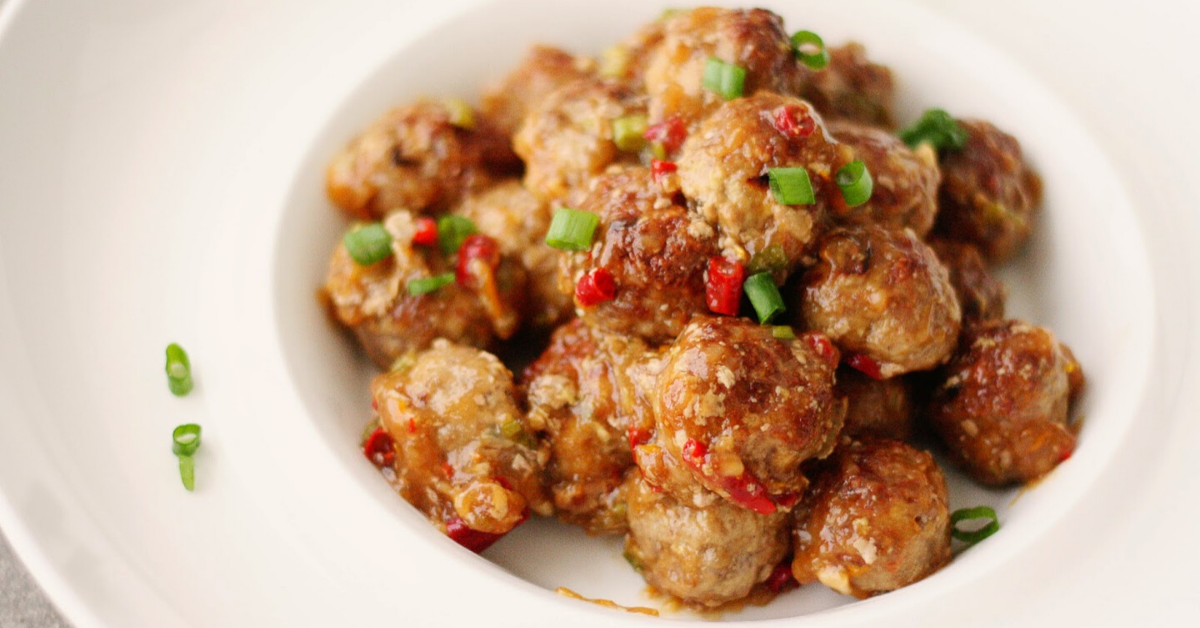 ---
Delicious and with just a little spice, these simple meatballs are delightful! 
---
I love spicy food. And, although these are not super spicy, they have just enough kick to satisfy me without being too spicy for my kids to enjoy. It's a very basic, versatile meatball recipe that can be used with any kind of sauces you want. But this particular recipe includes one of my favorite sauces. The ginger, orange zest and chilies are a delicious combination. Sweet with a little spice!
This recipe makes 24 meatballs (4 servings of 6 meatballs). Here's how to make them.
Ingredients
Meatballs:
1 lb lean ground turkey
1/4 cup almond meal
1/4 cup finely chopped onion
1/2 tsp garlic powder
1/2 tsp white pepper
1 egg
Sauce:
1/2 cup water
3 TBSP white vinegar
2 TBSP low-sodium soy sauce
1 tsp sesame oil
1/2 tsp xanthan gum
3 TBSP stevia in the raw
3 TBSP chopped scallions (chop a little extra for garnish)
5-6 dried chilies, chopped (most of the spice is in the seeds, so remove to adjust for the desired heat)
2 tsp freshly grated ginger
1 tsp fresh orange zest
1 clove garlic, minced
Directions
In a bowl, mix turkey, almond meal, onion, garlic powder and white pepper with your hands. Add the egg and mix thoroughly.
Shape the meat into 24 meatballs and place on a baking sheet lined with greased foil. 
Broil for 7-10 minutes or until well browned. Remove from the oven and set aside.
Whisk water, vinegar, soy sauce, sesame oil, xanthan gum and stevia in a medium-sized saucepan. 
Heat over medium heat until it begins to thicken. Add the scallions, chilies, ginger, zest and garlic. Reduce heat to low and let simmer 5 minutes.
Add the meatballs and cover, letting the meatballs finish cooking through (about 8-10 minutes).
Sprinkle with additional scallions for garnish and serve over rice (try cauli-rice to keep the carbs low on your meal).
For 1 serving (6 meatballs): 221 calories, 14g fat, 580mg sodium, 4g carbs, 1g fiber, 20g protein 
---
About Nikki Sheriff: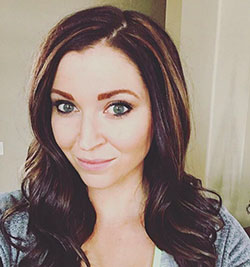 Nikki Sheriff is wife and mother. After being diagnosed with type 1 diabetes in 2012 she became determined to find and create delicious recipes that will satisfy her cravings, help her manage blood sugar, and that her whole family will enjoy. 
Find her recipes at http://naughtycarbs.blogspot.com  
Follow Naughty Carbs on Instagram
---