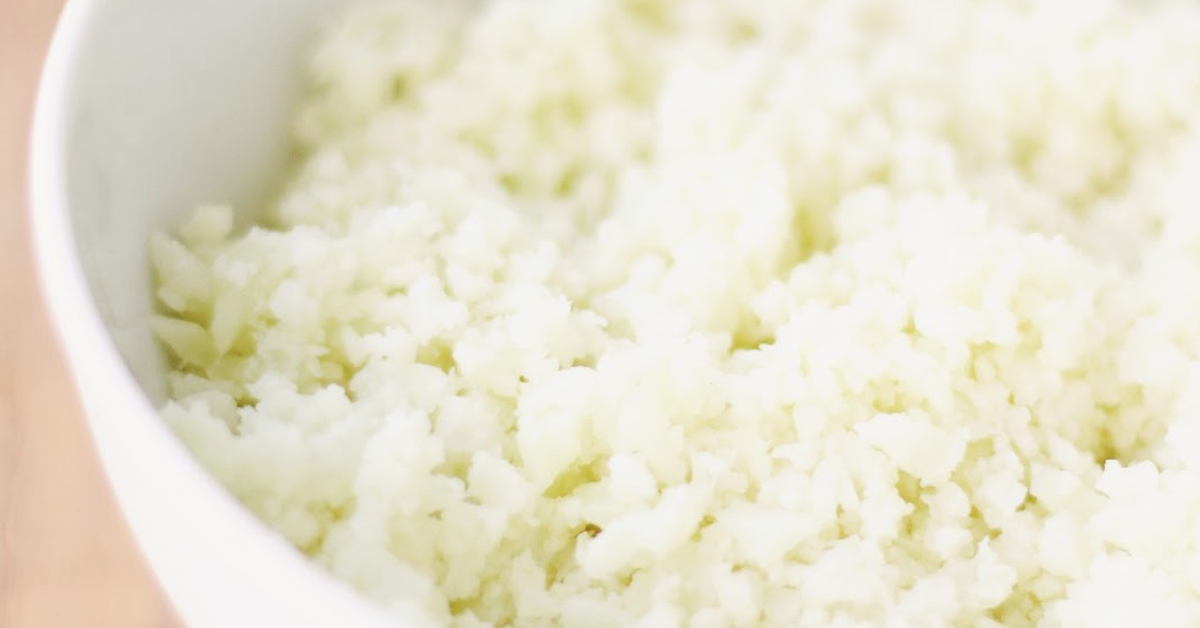 ---
Rice is loaded with carbohydrates and is one of the most popular foods to avoid for a lower-carb lifestyle. But what about all the great dishes that get left out when you eliminate rice? Here's a perfect way to keep enjoying rice-based dishes. 
---
Cauliflower is such a great substitute for potatoes. But I especially like it as a substitute for rice. And the best part? It's so fast and easy to make into riced-cauliflower, or "cauli-rice", as I like to call it.
For 1 cup of Cauli-Rice: 32 calories, 0.3g fat, 5g carbs, 2.5g protein
Here's how you do it
Roughly chop and core 1 medium-sized head of cauliflower. 
Pour half of the cauliflower florets into a food processor with the blade attached.
Pulse until the cauliflower is roughly the size of rice. Pour into a microwave-safe bowl, fitted with a lid.
Repeat with the other half of the florets.
When all the cauliflower is chopped and in the bowl, cover and cook in the microwave for 3 minutes. DO NOT ADD WATER. It will make the cauliflower gummy. The natural moisture in the cauliflower will suffice for steaming.
After 3 minutes, stir the cauliflower and then return the bowl to the microwave, covered, cooking for 1-minute intervals until the cauliflower is soft, steamy and perfect. 5 minutes total was the perfect amount of time for my microwave, but time may vary.
Serve plain, with a little butter and salt and pepper on top, or create something wonderful using this cauli-rice as a base.