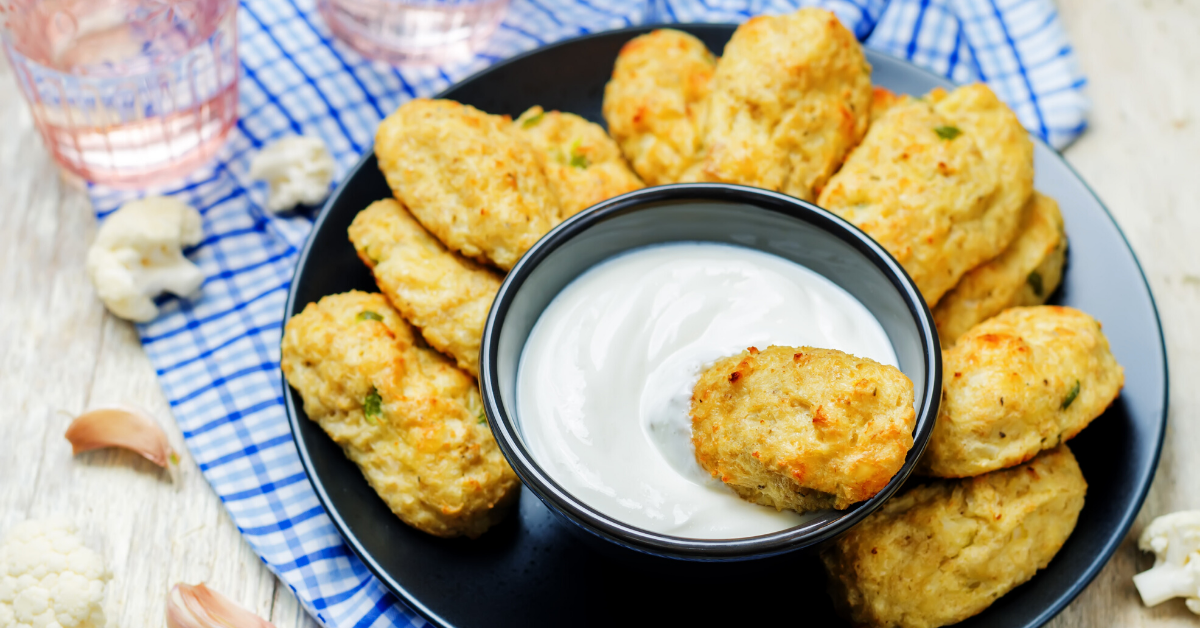 ---
Tots are an American side dish favorite, often being chosen even over fries. But, if you have diabetes, they will drastically raise your blood sugar. Here's the perfect recipe to make low-carb tots. 
---
Tater tots are fantastic. There's no arguing against that. If there was, it would be the effects of "tater" on blood sugar. So, let's replace the potatoes and make a delicious, low-carb alternative. Make them as a low-carb side dish or snack. 
*Note: We do not believe that people with diabetes shouldn't eat potatoes. While we acknowledge that potatoes will raise blood sugar if you have diabetes, it is okay to create your own meal plan, make mindful food choices, and use your meter to identify how foods affect you. Read more about "Diabetes Problem Foods: Potatoes" from Timika Chambers, CDCES. 
Here's how to make this low-carb side recipe!
Ingredients
4 cups riced cauliflower
1 clove of garlic, minced
1 cup shredded mozzarella cheese
1 cup shredded cheddar cheese
1 TBSP Fresh-chopped chives (optional)
4 eggs
Salt and pepper to taste
Directions
Preheat your oven to 425°F.
Cover a large baking sheet with parchment paper.
Make a simple cauliflower rice: 
Wash and dry the cauliflower, and remove anything green. 
Cut cauliflower into small florets. Press dry with paper towels to remove excess moisture. 
Grate the florets using the grater attachment in your food processor (if you don't have a food processor, you can use a hand grater). 
The results should give you roughly rice-grain-sized pieces.
Place the cauliflower in a microwave-safe container covered and microwave for 10 minutes and let it cool for 5 minutes.
In a large mixing bowl, combine cauliflower rice with the cheeses, garlic, beaten eggs, salt and pepper. Mix well.
Form "tot"-sized cylindrical shapes and place on the parchment paper with a little space between each tot. 
Place the baking sheet in the oven and bake the tots for 30 minutes. If the tots aren't browned enough, leave them in for a couple of extra minutes.
Serve with your favorite dipping sauces. Be mindful of your choices. There are hidden sugars in condiments. If you are reducing sugar in your diet, try a low-carb option, like G Hughes Sugar-Free Sauces, or make your own sugar-free bbq sauce at home.