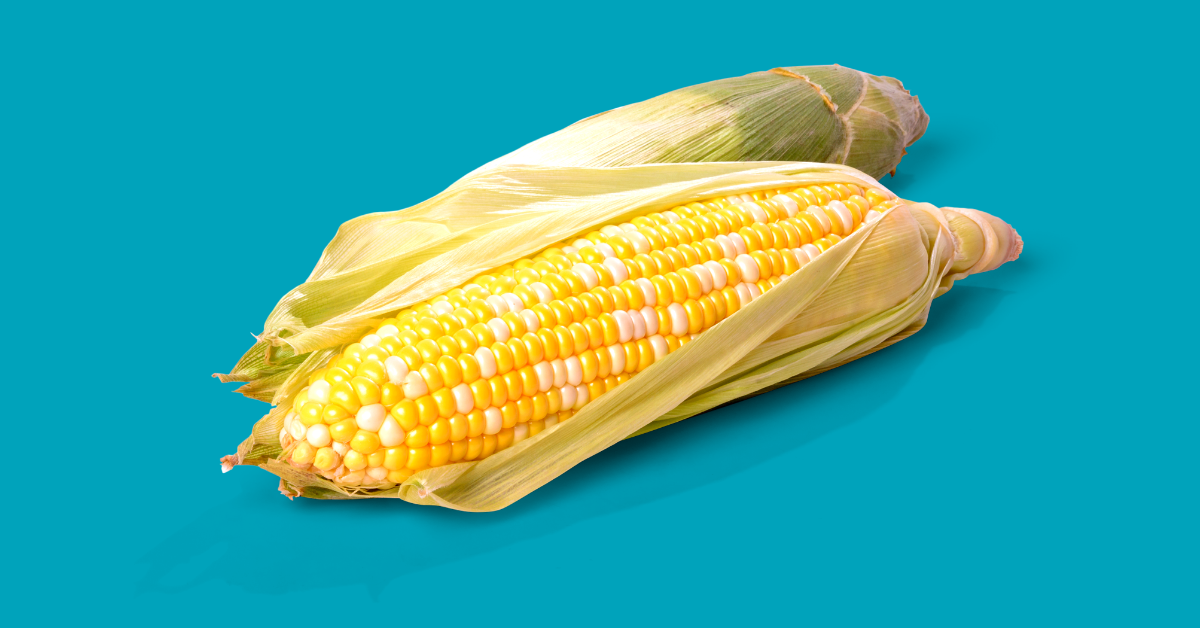 ---
People with diabetes are frequently told they can't eat certain foods due to how blood sugar is affected. But what's the reality? Here's some information about corn, a food people with diabetes are frequently told are a problem. 
---
Diabetes Problem Foods, Pt. 12
A few years ago, I had the pleasure of savoring grilled corn on the cob for the first time.  Cream or whole corn was a common side dish to my mother's delicious meals. As an adult, I experimented with frozen and homemade cream corn to reduce sodium consumption.   Often, People Diagnosed with Diabetes (PWD) steer clear of corn because it belongs to the starchy vegetable group, which has more carbohydrates (sugar) than non-starchy vegetables.  Like other foods, the more you know about corn and its effect on your health, the more confident you will be in making healthy choices for yourself and those you love.  
Can people with diabetes eat corn?
Being a detective of your health is the best way to decide if corn should be a part of your individualized meal plan.  Although the glycemic index of corn is approximately 52, other corn-related foods (cornflakes, corn tortillas, and others) will likely have a different effect on blood sugar given the processing and preservation techniques.   
Yes, you can eat corn if you have diabetes. But, many people choose not to because of the blood sugar effect. For those who choose not to, there are plenty of foods that can meet your fiber, energy, potassium, and protein needs.  You may want to try riced broccoli, cauliflower rice, and the famous green vegetables (kale, spinach, swiss chard) combined with low-fat protein (skinless chicken, fish, and turkey). 
History of Corn
Research reveals that corn originated in Mexico ten thousand years ago and is the most widely distributed food crop today.  Several uses for corn include fuel for animals, humans, the production of biofuel, other products such as cornstarch and corn syrup, and other materials (i.e., charcoal and paper).  Native Americans introduced Europeans to corn which in turn led to its rapid expansion around the world. Although yellow and white corn varieties are popular, corn comes in other colors such as red, blue, pink, and striped colors. 
Corn Nutritional Facts
Based on a 2000mg diet, one cup of corn (145g) gives 125mg of energy.  The nutritional breakdown of corn include:  2 grams of total fat, 1 gram of saturated fat, 22 mg of sodium, 27 grams of total carbohydrates, 3 grams of dietary fiber, 9 grams of sugars, 5 grams of protein,  3 mg of Calcium, 1 mg of iron, and 390 mg of Potassium. 
As always, read the labels, and if there is something you do not understand, look up the information on reliable websites such as American Academy of Nutrition and Dietetics, World Health Organization,  and the Food and Drug Administration, to name a few.   
Additional Tips
*Use Extra Virgin Olive Oil, which contains Omega 3, a fatty acid known to have positive heart health effects.
*Combine corn with fiber-rich foods, non-starchy vegetables, and protein to reduce the impact of corn on your blood sugar.
Healthy Recipes Using Corn
I like to add corn to a chicken salad (adopted from Chipotle) with yogurt as my sour cream, black or brown beans, low-fat cheese, and swiss chard or spinach for my greens. 
Here are some other tasty recipe suggestions to try.   
Diathrive Recipes
Low Carb Corn Muffins | Diathrive
Diabetes Gourmet Magazine
Diabetes Self Management
The way we achieve optimal health is by one choice at a time.
Make this lifetime great! 
D