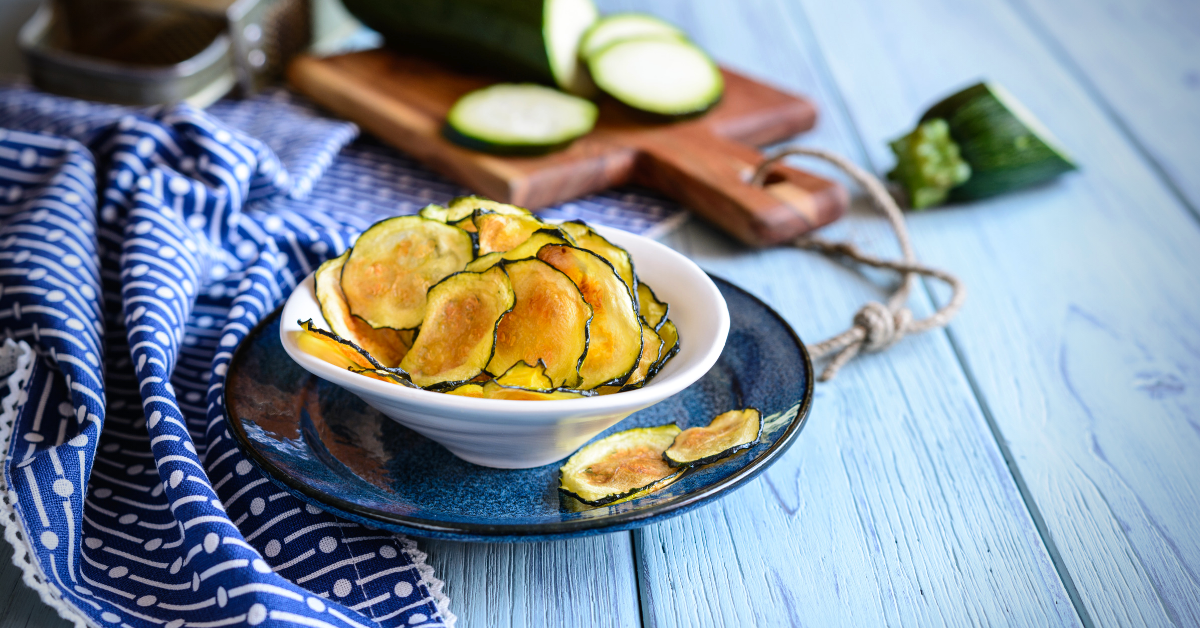 ---
When you're craving chips but don't want a blood sugar spike, make this simple, low-carb alternative. 
---
Chips are usually made of potatoes or corn. Let's invite a lower-carb option that has higher nutritional value and less effect on blood sugar. Say hello to Zucchini Chips! 
Here's how to make them.
Ingredients
2 large zucchini
1 TBSP olive oil
Sea salt
Directions
Preheat your oven to 250ºF.
Slice zucchini into thin circles.
Dab-dry the zucchini with a paper towel.
Toss the zucchini slices with olive oil and some salt in a bowl until they are fully oiled.
Arrange the zucchini slices on a baking sheet so they can bake evenly. *NOTE: Use parchment paper instead of placing directly on sheet so your zucchini slices will not stick.
Bake for 1 hour, flip, and then bake for 1 more hour. The zucchini should become dry and chip-like.
Allow cooling before serving. 
Serving size is 1 zucchini (half the batch). Along with the nutritional information listed below, zucchini are a great source of vitamins A and B6, niacin, magnesium and folate! So enjoy these chips and get nourished while you do!