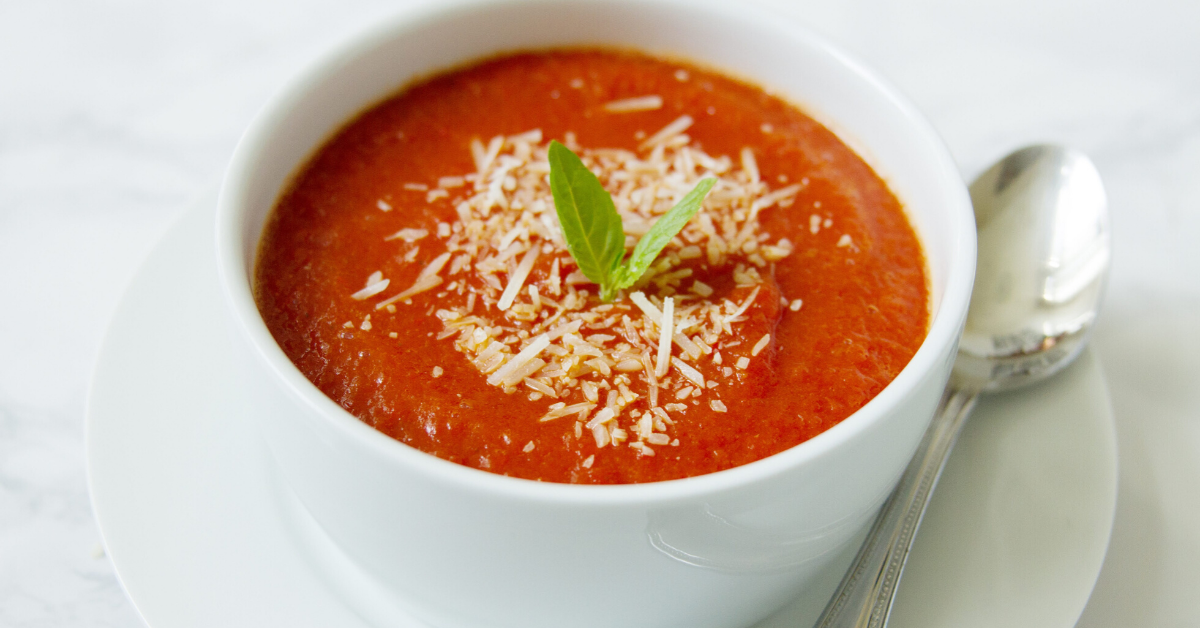 ---
A simple soup from Nikki Sheriff that decreases carbohydrates and increases total nutritional value, made at home in your slow cooker. 
---
Healthy, hearty, hot soup from your slow cooker! Perfect any time of the year, tomato soup is especially wonderful during colder seasons. And, canned tomato soup usually has more carbohydrates than you might expect. Here's a surprising and even more nutritious way to make hot tomato soup at home with fewer carbohydrates. 
This tomato soup is made with very minimal effort. It is slow-cooked and blended to perfection, delivering a very flavorful meal and filled with calcium, iron, potassium, and vitamins A and C. Try it this week!
Ingredients
6 Roma tomatoes
2 red bell peppers
1 small yellow onion
2 cloves of garlic
2 stocks of celery
1 medium carrot
8 TBSP tomato paste
2 cups low-sodium vegetable broth
1 tsp Italian seasoning
Directions
Prepare the ingredients by coring and seeding the tomatoes, chopping the red peppers, celery, carrots and garlic, and dicing the onion.
Add all ingredients to the slow cooker. Cook on low for 6 hours, or on high for 3 hours.
When all the vegetables are tender, use an immersion blender or food processor to purée smooth. 
Serve hot and garnish with a sprinkle of freshly grated parmesan cheese. 8 servings per batch. 
---
---