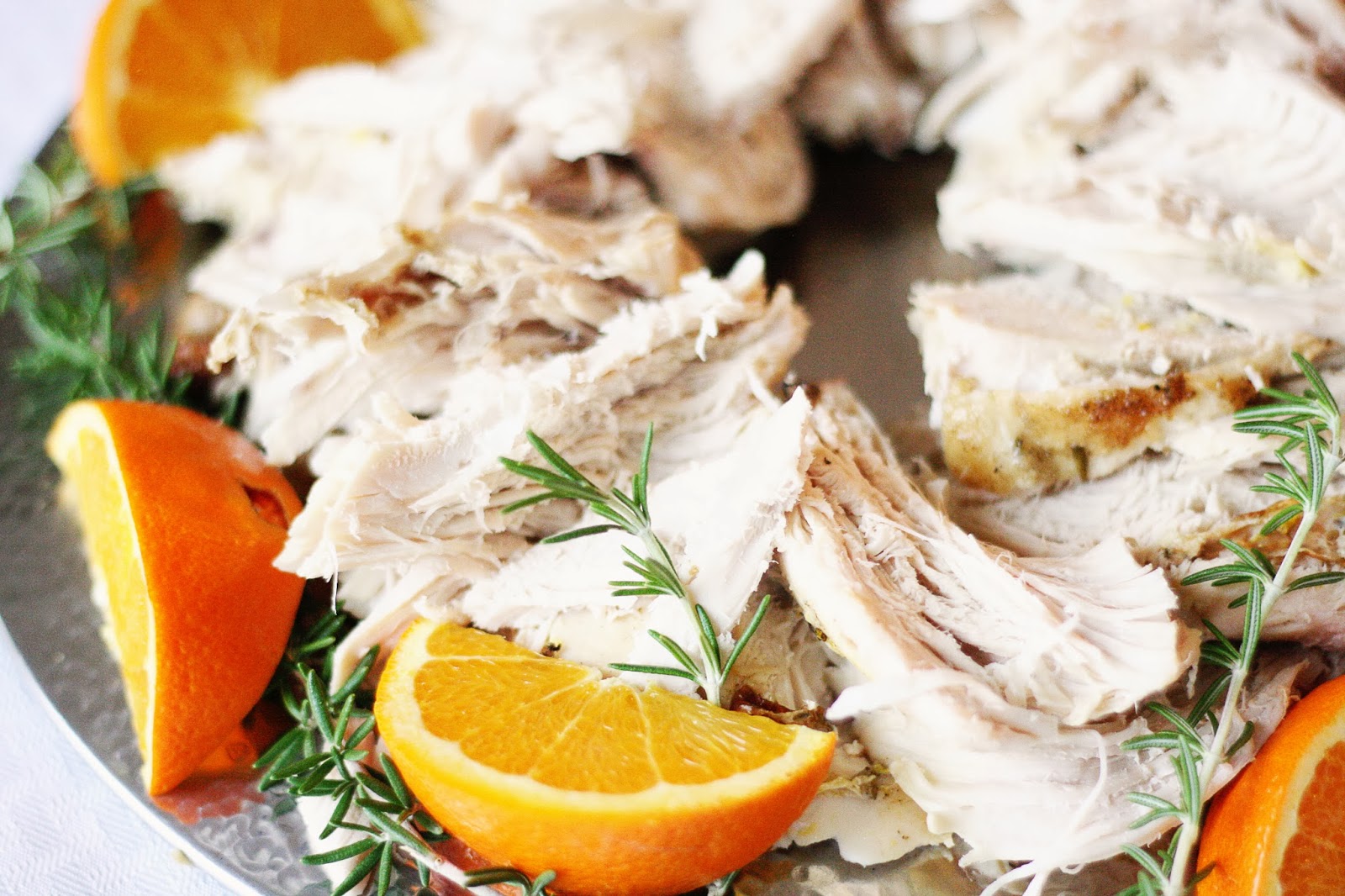 ---
Turkey: the main course at many holiday events that center on family, friends and food. Turkey is naturally low in carbohydrates, making it a generally safe food for people who are trying to manage blood sugar. The real challenge for cooking a turkey is to avoid dry, flavorless results. Here's the solution, from Nikki Sheriff! 
---
To make 18 or more servings
Ingredients:
One 12-lb whole turkey
3/4 cup olive oil
3 TBSP minced garlic
2 TBSP chopped fresh rosemary
2 TBSP dried parsley
2 TBSP dried thyme
2 tsp fresh ground pepper
1 tsp kosher salt
1 orange, peeled and sliced
Directions:
Preheat your oven to 325°F, or temperature recommended on the turkey's packaging.
Clean the turkey, pat dry, and massage to release the skin.
Mix the olive oil, garlic, rosemary, parsley, thyme, pepper and salt. Rub all over the outside of the turkey and then gently lift the skin, being careful not to tear it, and rub under the skin.
Place the orange slices under the skin of the turkey.
Place the turkey in a roasting pan or a turkey roaster and fill the pan with 1/2 inch of water.

 

Cook for 3-4 hours, or time recommended on the turkey's package.
Check the turkey every hour. If the skin is becoming too brown, gently cover with foil.
When the turkey is done, remove and let stand for 10 minutes before slicing so the juices can redistribute.
Nutritional Information
For about 4 oz. of turkey: 
194 calories
2g carbs
13g fat (2g saturated fat)
367mg sodium
14g protein