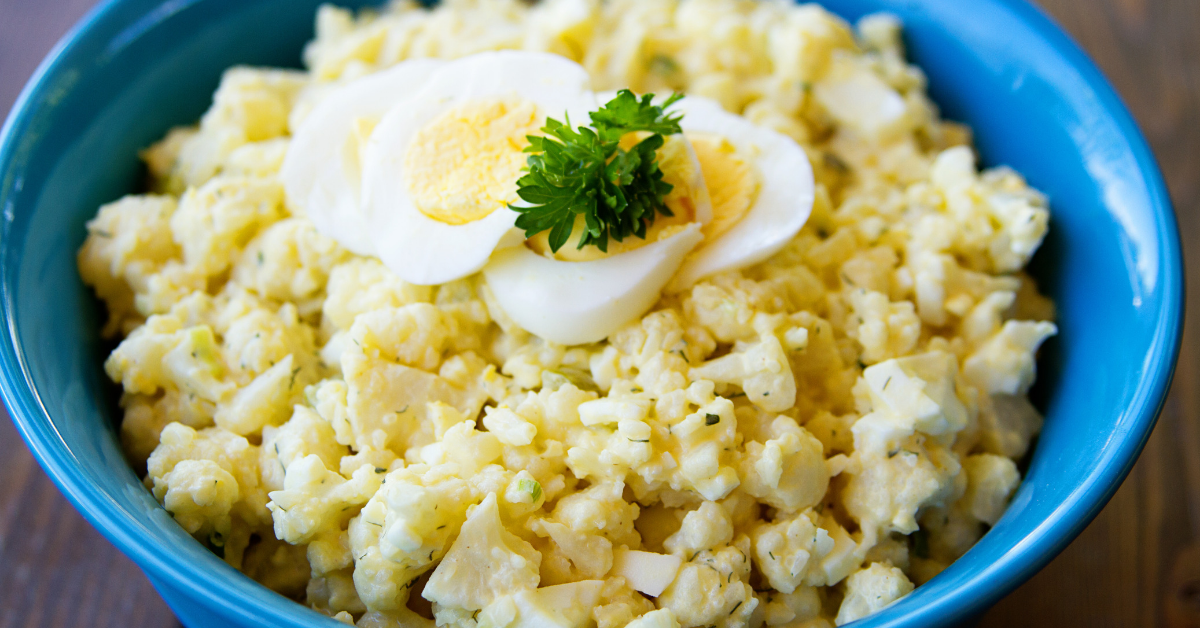 ---
A low-carb version of a summer BBQ staple, this cauliflower "potato salad" is a perfect addition to any summer gathering. The cauliflower doesn't compete with the added flavors, so you won't even miss the potatoes. 
---
Makes 12 servings
Ingredients
1 head cauliflower cut into bite-sized pieces
2 green onions, chopped
6 hard-boiled eggs, peeled and diced 
1 medium dill pickle, diced small 
2 TBSP dill pickle juice
1 cup light mayo
1 TBSP yellow mustard
1 tsp dried dill weed
½ tsp dried parsley
½ tsp McCormick brand Bon Appetit seasoning
⅛ tsp garlic powder
Dash of season salt
Directions
Steam the cauliflower 10 minutes or until tender. 
Add the green onion, egg, pickle and juice, light mayo and mustard. Season with all the seasoning and stir well. 
Garnish with additional sliced hard-boiled egg if desired. 
Chill at least a few hours before serving to make sure it is completely cooled and the flavors have time to meld together. Serve cold.