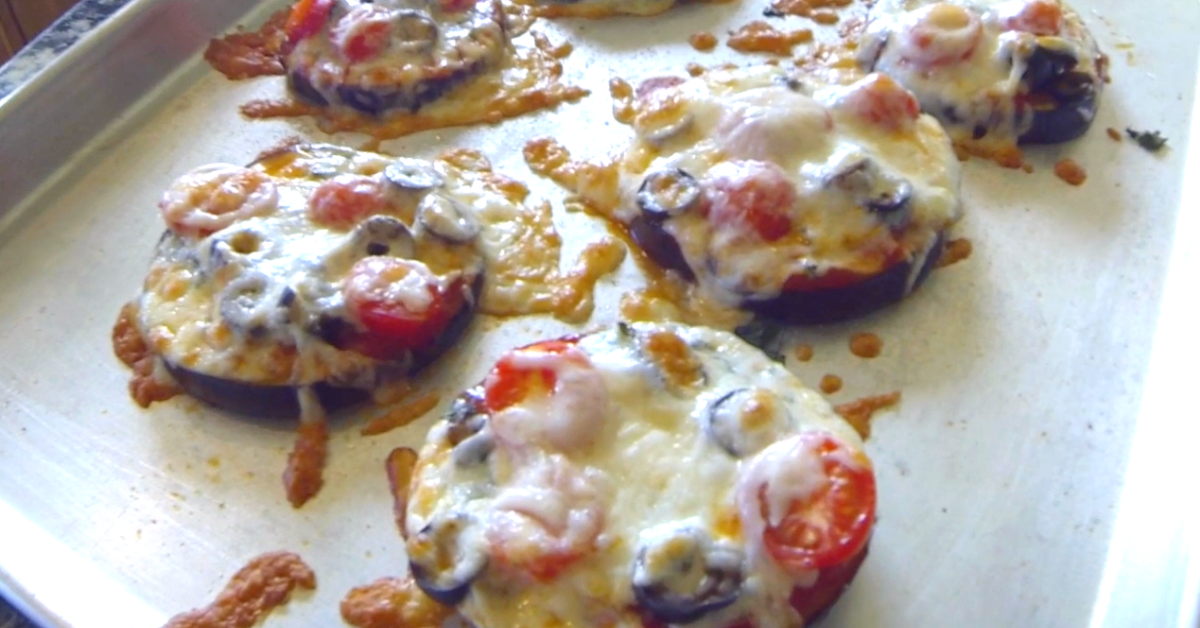 ---
Get more veggies and reduce carbs with this simple "pizza" recipe! 
---
Eggplant is highly nutritious but is often left off the grocery list. Eggplant is a great source of vitamins B-6 and C, iron and magnesium. Half of an eggplant's carbohydrates are dietary fiber, and it is also packed with potassium. Pick some up and try eating them like this! 
Enjoy the flavors of pizza with fewer carbohydrates and more nutrients.
Ingredients
1 large eggplant
1 TBSP olive oil
1 cup grated mozzarella cheese
1 cup pizza sauce
Optional: Add any toppings you like! Here are some ideas.
Olives
Pepperoni slices
Chives
Mushrooms
Tomatoes
Cooked bacon
Sausage
Directions
Preheat your oven to 400°F. 
Cut the eggplant into 1/4 inch thick slices and place the slices on a baking sheet. Brush with a thin layer of olive oil and lightly salt them (leave the salt off if you're concerned about extra sodium, but the added salt makes the eggplant better), and bake for 15 minutes.
Remove the baked eggplant from the oven and top with pizza sauce, cheese, and any topping you want to add.
Return to the oven and bake an additional 10 minutes, or until cheese is melted and toppings look properly cooked.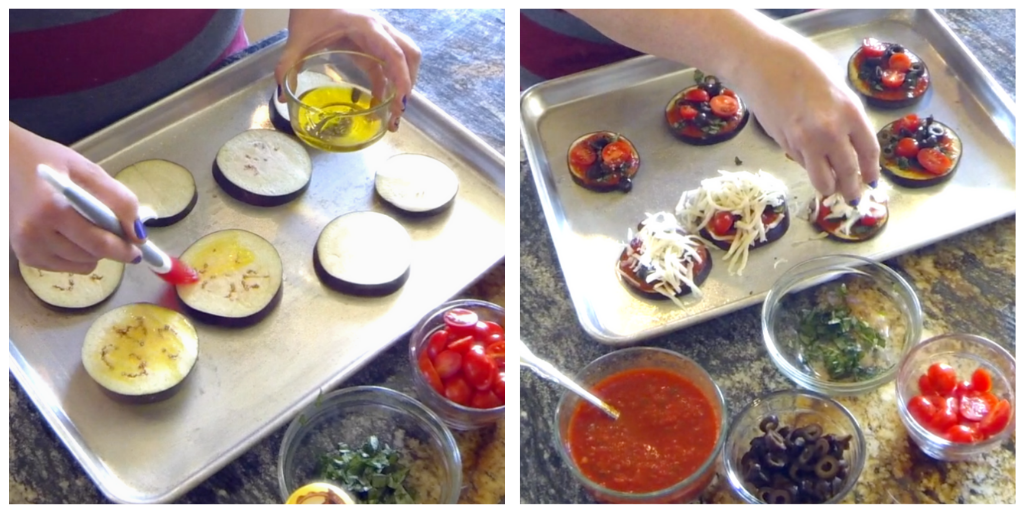 Nutritional Information
Makes 4 servings. Nutritional values for this depend on the ingredients you add. Pizza sauces generally have added sugar, but you can find lower-carb pizza sauce if you look for "no added sugar" on the label. Check the labels of any toppings, how much you use, and divide by 4 servings. Add the results to figure out your nutritional information. Note: If you use a basic pizza sauce, here's a starting point for your nutritional information.
Fat: 6g
Carbohydrates: 14g
Protein: 4g
Sodium: 856mg
Cholesterol: 4mg
Calcium: 36mg
Iron: 1mg
Potassium: 262mg