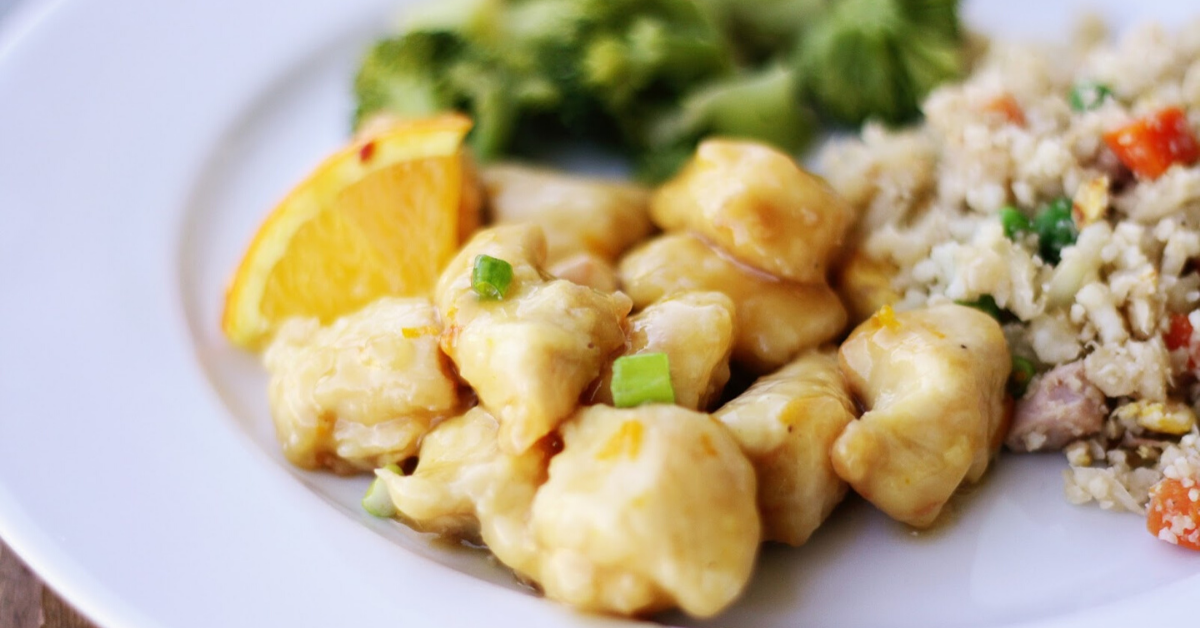 ---
The sauces commonly used to make Orange Chicken are astronomically high in carbohydrates. Nikki Sheriff made some big adjustments to make Orange Chicken more blood sugar friendly. Get her recipe here and make this at home! 
---
Simply divine deliciousness. Is it possible for it to be so sweet and still be so low in carbohydrates? Oh yes, trust me. It's possible. And it stays low in carbs if you serve with riced cauliflower. Here's the full recipe!
Ingredients
2 chicken breasts
1 TBSP olive oil
1 cup + 1 TBSP water
2 TBSP fresh-squeezed orange juice
1/4 cup fresh lemon juice
1/3 cup lite rice vinegar
2½ TBSP lite soy sauce
1 TBSP orange zest
1/4 cup Splenda brown sugar
1/2 tsp freshly grated ginger
1/2 tsp minced garlic
1/4 tsp red pepper flakes
2 TBSP chopped green onion
1 TBSP corn starch
This recipe makes 6 servings. Each serving contains 189 calories, 5g fat, 13.5g carbohydrates, 20g protein. 
Directions
1. Prepare the chicken by washing and cutting it into chunks the size you want to eat.
2. In a skillet cook the chicken all the way through in 1 TBSP of olive oil. Then place the chicken on a paper towel-lined plate and place in your oven on low heat to keep it warm.
3. In a large skillet, mix 1 cup of water, orange juice, lemon juice, vinegar, soy sauce, and Splenda brown sugar. Heat over medium heat. 
4. When the mixture begins to simmer, add the ginger, garlic, red pepper flakes, and green onions. 
5. In a small bowl, mix the corn starch with 1 TBSP of water. Add the cornstarch paste mixture to the sauce in the skillet and cook until it starts to thicken and becomes translucent. 
6. Turn the heat down to low. Add the chicken to the sauce. Cover and cook for 2 to 3 minutes.