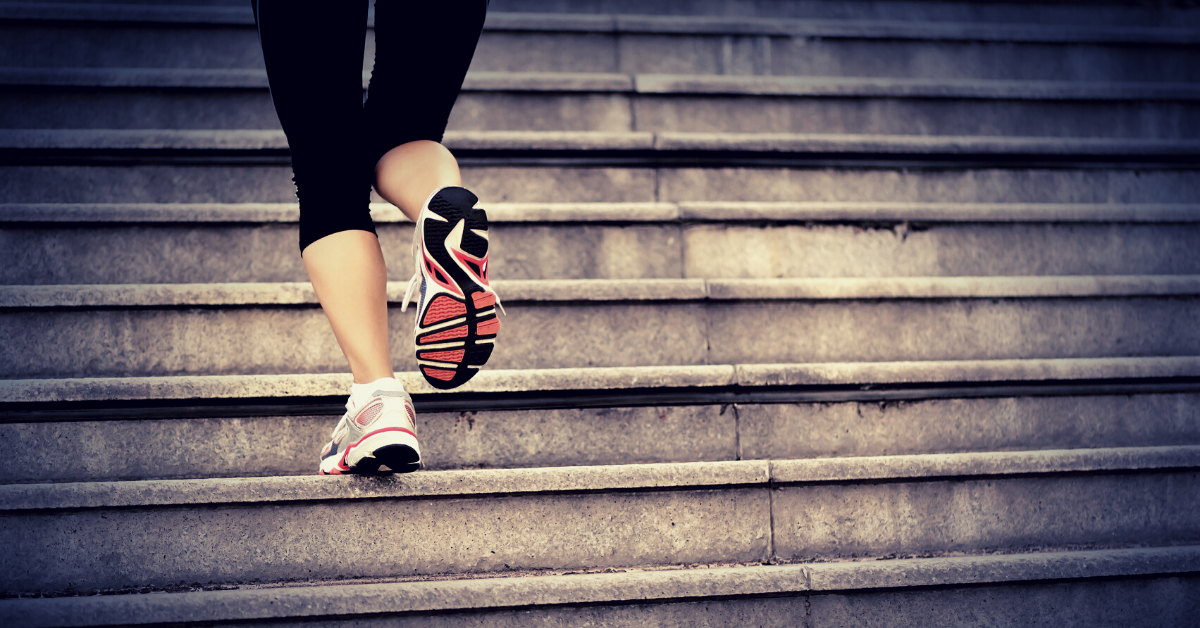 ---
What does it mean to get fit? Here's a new look at how to define fitness, and how to achieve your goals. 
---
In the past we have talked about "f" words that come to mind when you think about diabetes. Today we will focus on fitness. 
According to Wikipedia fitness is defined as, "a state of health and well-being". Despite this definition, fitness truly means different things to different people. For some it means running a marathon, to others it means being able to walk 2-3 miles and to still others it means having the ability to complete daily chores. No matter how you define fitness, there are some simple ways, as a person living with diabetes, you can ensure that you maintain a level of "fitness".
ADA Recommendations
According to the American Diabetes Association (ADA) people with diabetes are recommended to obtain 150 minutes of moderate intensity exercise weekly. At first glance, you may ask: what is moderate intensity? How am I supposed to do that? You may also ask--If I can't exercise at modest intensity is there any benefit for me?" Let's talk.
What is "moderate intensity"?
Moderate intensity is defined as activity that makes you sweat. You are able to talk, but you cannot sing and do the activity at the same time. So, if you can jump rope and sing the Happy Birthday song, this is not a moderate intensity exercise for you. If you are on a treadmill at 3.0 MPH and you cannot sing—moderate intensity it is! And if the treadmill is not for you—if you are sitting on a chair in front of your TV lifting 2-5 pound hand weights and you are sweating—guess what? Moderate intensity it is!!
What if moderate intensity is too much?
So what if you cannot do moderate intensity exercise? Should you try at all? Absolutely!! 
Anytime you move your body you are burning calories. If you can walk around your dining room table, vacuum or sweep your floors, use your upper body to lift hand weights or propel yourself in your wheelchair--you are doing "exercise". The dictionary defines exercise as "activity requiring physical effort, carried out to sustain or improve health and fitness."
Why 150 minutes a week?
Research has shown that 150 minutes is the amount of exercise required to show physical/health benefits. This does not mean that you have to do it all in 1-2 days. No, you can space it out over the course of a week. 
Keep in mind that 30 minutes of moderate-intensity exercise is shown to lower blood glucose by approximately 30 mg/dL. Exercise – movement of your body through space – uses sugar that has been stored in your muscles and liver. That being said, if you have type 1 diabetes you may need to start your exercise with a higher blood sugar reading (150- 180 mg/dL) to ensure that you do not experience hypoglycemia during your workout. On the contrary, if you are doing high intensity exercise (weight lifting, biking/hiking uphill, HIIT training) you may experience hyperglycemia for 1-2 hours following the activity before the blood sugar starts to decline. You also need to keep in mind that the effect of exercise on blood sugar may not be seen until 4- 8 hours after the activity has ended.
I know what you are thinking. I would love to exercise, but during this time of the pandemic it is not wise to go to the gym. Or, I do not have the energy or the ability to "exercise". How am I supposed to do the recommended amount of exercise at home?
Well, I thought you might say that. Below are some examples of exercises that can help you reach your goals.
| Type of Exercise | Amount of Time | Days a week |
| --- | --- | --- |
| Basketball w/friends | 2.5 hours | 1 day a week |
| Bike Riding | 75 minutes | 2 days a week |
| Jogging | 60 minutes | 2-3 days a week |
| 3 mile walk | 50 minutes (17 MPH) | 3 days a week |
| Yoga | 40 minutes | 4 days a week |
| Stairs at home (10-14 stairs) | 3-5 reps 3 times a day | 4 days a week |
| Walking onTreadmill w/incline | 30 minutes | 5 days a week |
| Housework (sweeping/vacuuming, etc.) | 10 minutes- 3 times a day | 5 days a week |
| Chair exercise with hand weights | 30 minutes | 5 days a week |
| Walk at home tapes | 20-30 minutes | 6 days a week |
| Jumping Rope | 10 minutes 2 times a day | 7 days a week |
What's the take home message here? 
Movement! 
It does not have to be fast. It does not have to be pretty. It just needs to be consistent. Any time that you can move your body you are burning calories. The overall goal is to burn a few more calories than you take in. Initially you may not be able to perform the activity long and the sweat may not roll off your brow, but stay with it and remember that every little bit counts toward achieving your long-term goals. So let's get moving.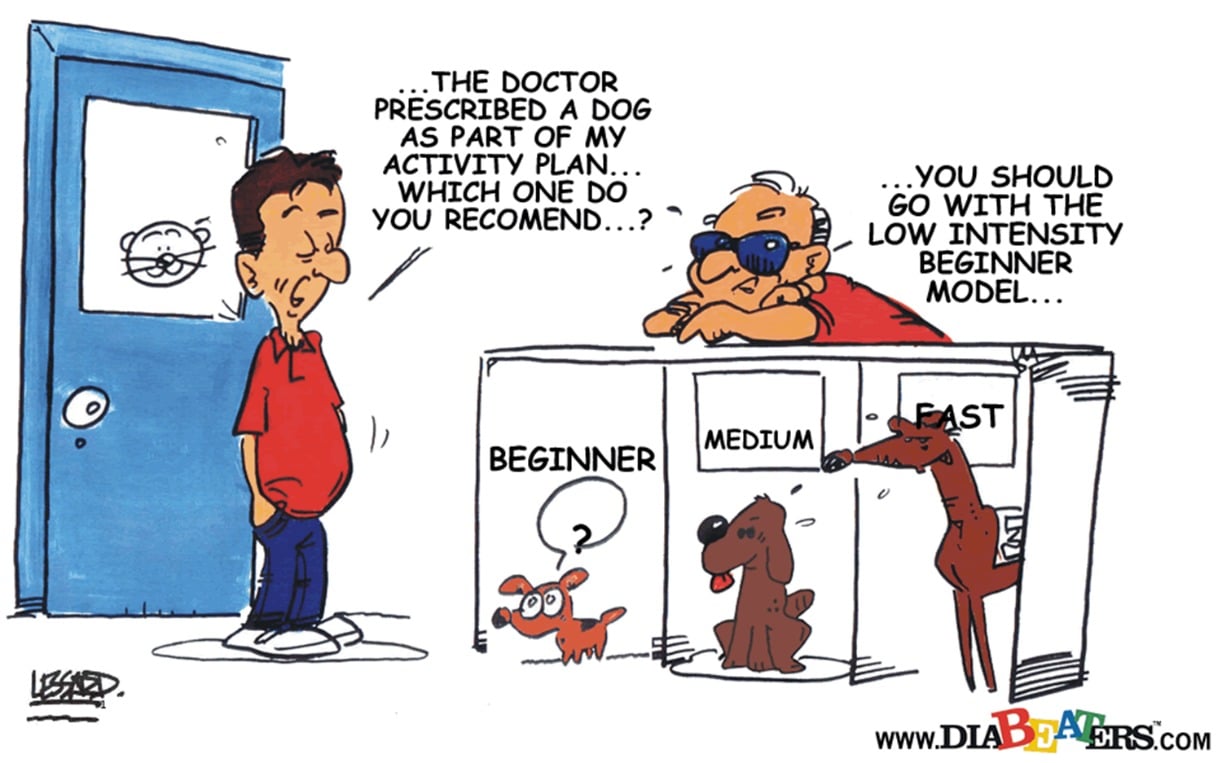 ---
References:
https://en.wikipedia.org/wiki/Fitness
https://www.diabetes.org/healthy-living/fitness/150-minutes-exercise-weekly 
https://www.google.com/search?q=exercise+definition&rlz=1C1GCEU_enUS852US852&oq=exercise&aqs=chrome.6.69i57j0j0i395i433l2j0i395j0i395i433j0i395l2.5744j1j7&sourceid=chrome&ie=UTF-8