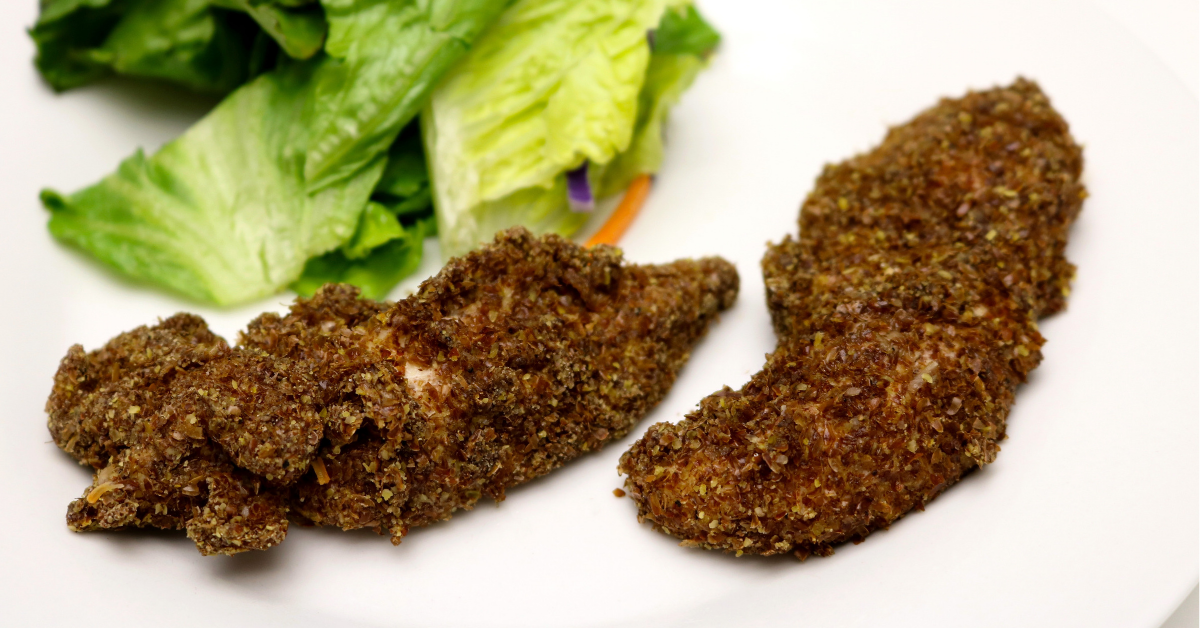 ---
New from Timika Chambers, CDE: How to make lower-carb, higher-nutrition chicken strips for your family with just 3 ingredients. Get the recipe right here! 
---
This recipe can be made into strips or nuggets. Lower in carbohydrates and higher in fiber, this recipe will have less impact on blood sugar. You can also skip the meat and make these with soy, or with vegetables such as eggplant. 
Ingredients
15-20 slender-cut boneless chicken
1 large egg
1½ cups flaxseed or flaxseed meal (add more if needed)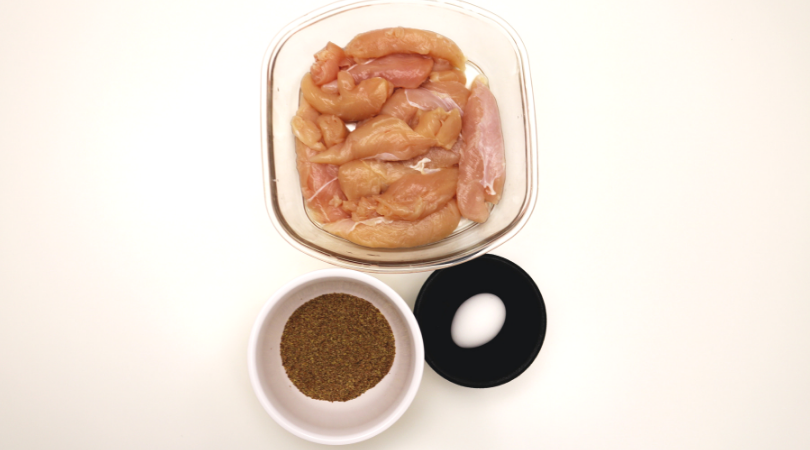 Directions
Preheat your oven to 350°F
Prepare the chicken by washing, cutting it up into nuggets, and pre-seasoning with salt to your taste preferences if desired (keep in mind the added sodium). 
Pour flaxseed into a zipper bag. Add pepper to taste if desired. 
Whisk the egg. Coat chicken with egg by dipping each piece fully. 
Add the coated chicken pieces into the bag and shake well to fully coat with flaxseed mixture. 
Lay each piece of chicken on a baking sheet (pre-covered with foil for easy cleanup).
Bake for 20-25 minutes
Serve flaxseed chicken with a side salad, brown rice, or fries depending on your nutritional goals.