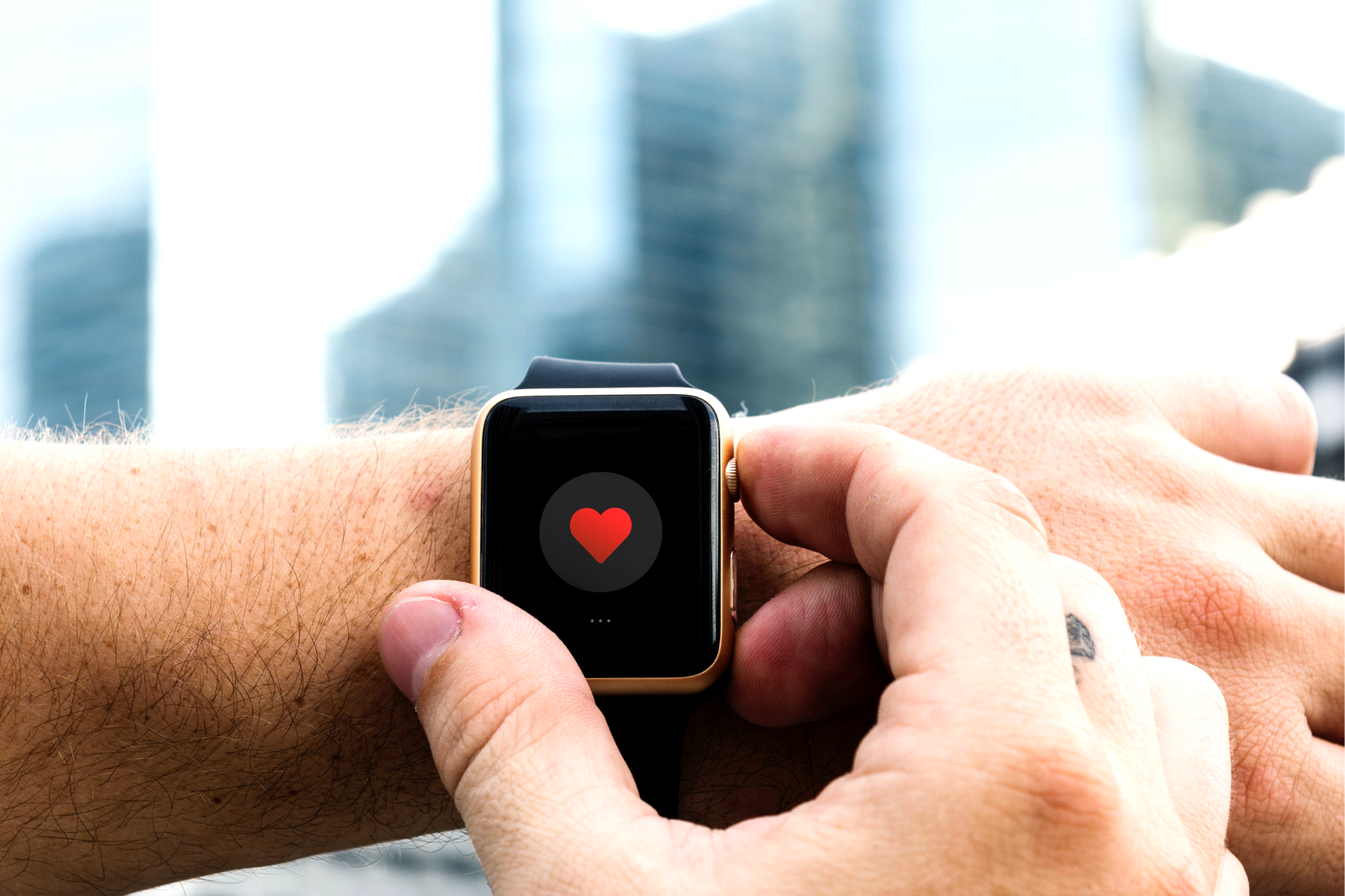 ---
Since most of diabetes-care comes from your own efforts, here are some important ways to engage with your health for best results, from Jewels Doskicz. 
---
It may be common-thought that someone else "is in charge of your destiny," be it a diabetes doctor, other health care providers, the emergency room, or another health support system. Perhaps this pie chart may convince you otherwise.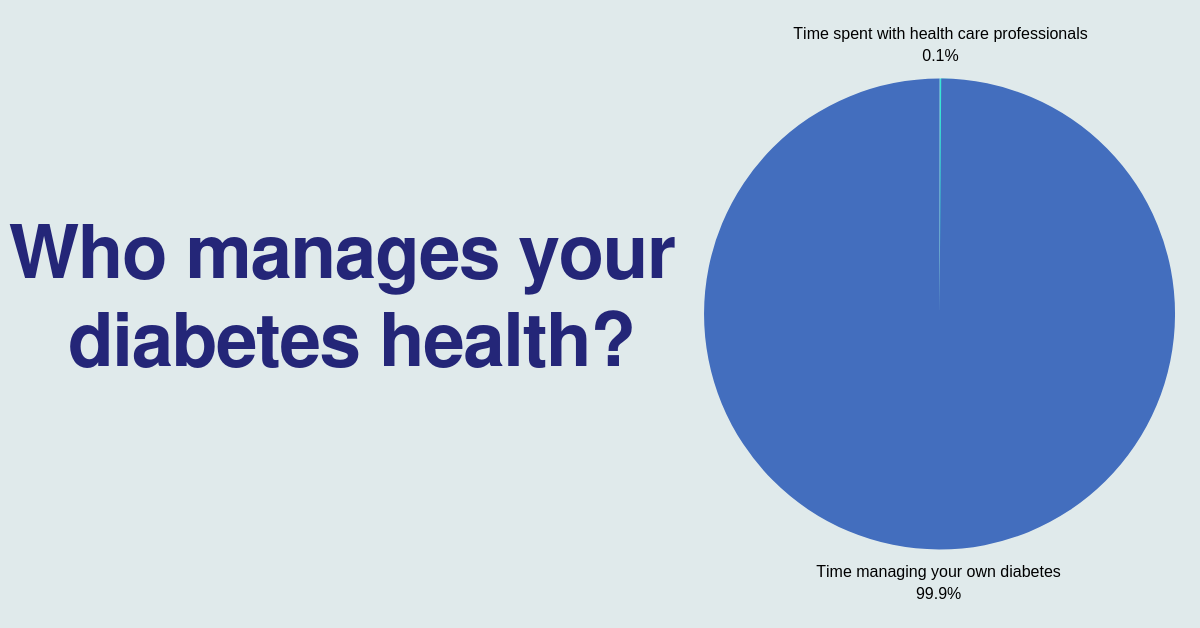 This visual is surprising – and it may be generous. Many people living with diabetes only see their provider for 4 (quarterly) 15-minute appointments. Other patients may have touchpoints more often for health-related issues or management support. On average, this is our reality. That teeny-weeny slice of the pie is the time we spend with a diabetes provider every year. The rest is up to us. 
We navigate our own health almost every hour of every day.
Conscious decisions about our health are made EVERY SINGLE DAY by us. They happen through lifestyle choices such as what we choose to eat, how we handle stress, if we exercise or not, etc. It's not asked of us, it's a given that we're in charge of our health, because we are (most often) our own providers. The process usually unfolds like this: we identify an issue, do a Google search, try popular tactics, notify a provider, or make an appointment to seek expert help.
As personal health technology options explode, we have many diabetes and non-diabetes tools at our disposal for identification/ avoidance of health-related issues. They may be as simple as a blood pressure cuff, utilizing a more engaging health-tech app, or perhaps it's a wearable device such as a smartwatch or a continuous glucose monitor (CGM). There is no question, engagement with our health is a necessary part of achieving successful outcomes.
What are your favorite tools?
Get engaged - be your own health advocate!
Inquire about recommended testing and exams

Don't wait until your next appointment to get your test results

Sign up for a patient portal 

Choose a lab that allows patient access to results as they become available

Compare appointment results with those you obtain at home (such as blood pressure)
Know what regular testing is expected
✓ Hemoglobin A1C testing - every 3 months (in-lab or in-office)
✓ A thorough foot exam - yearly (by your health care provider or a podiatrist)
✓ A dilated eye exam – yearly
✓ Dietitian and certified diabetes educator appointments – as needed (check your insurance benefits)
✓ Weight and blood pressure - at every visit
✓ Urine testing for protein (microalbumin) – yearly, to test for early kidney disease
✓ Blood testing to measure triglycerides and cholesterol
✓ Immunizations such as the yearly flu vaccine or pneumococcal vaccine (to prevent pneumonia)
✓ Disease-focused testing: cardiology visits (EKG/ stress test/ heart disease management), other specialist testing (sleep apnea, asthma, thyroid disease, circulatory issues, kidney disease, autoimmune disease, etc.)
✓ Other lab work, for example: complete blood cell count, liver profile, thyroid panels, and kidney testing