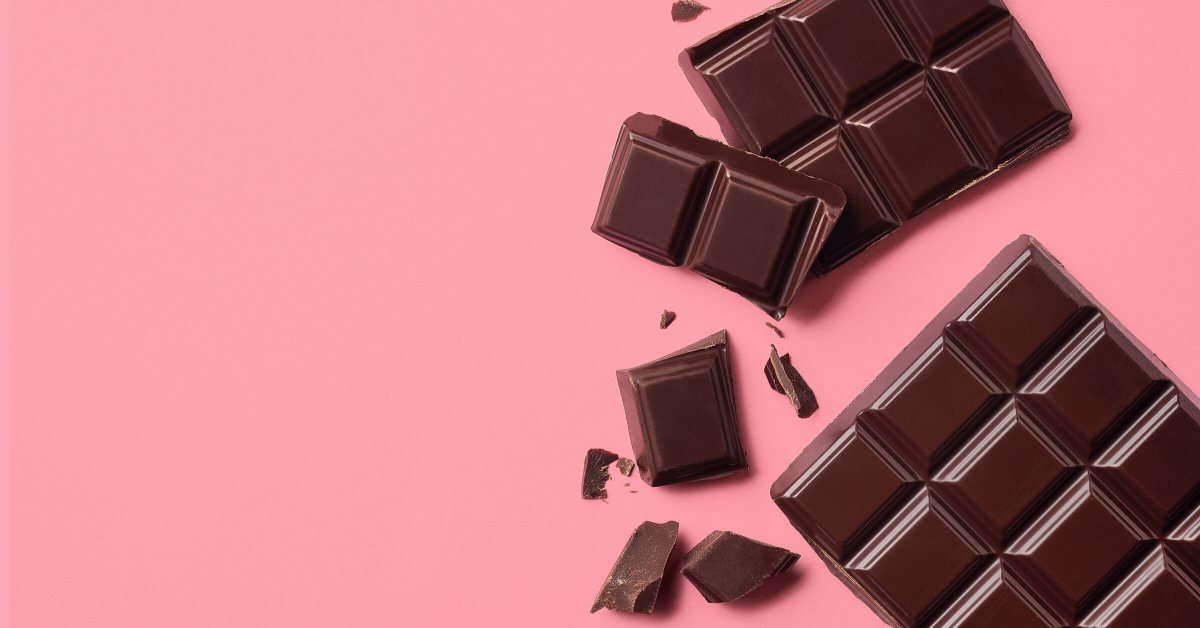 ---
Is that Valentine's Day chocolate ok to eat if you have diabetes? Diabetes educator Timika Chambers explains. 
---
Diabetes Problem Foods, Pt. 5
We are in the middle of the season when people empty the shelves of the most sought out food for Valentine's Day...chocolate. Each year, Americans spend over 20 billion dollars on chocolate which comes in three main categories, dark chocolate, milk chocolate, and white chocolate. The health benefits of chocolate are dependent on the type of chocolate. The darker the chocolate, the more cocoa solids it has. The more cocoa solids in chocolate, the more flavonoids or antioxidants it has, which can be beneficial in lowering one's risk for heart disease and increasing brain health. Although it contains fat & sugar, chocolate, like other foods, can be a part of a healthy meal plan as long as we eat it in moderation and balance it with other fuel that we consume for our body. Knowing the health benefits of this delicious treat may have you trying chocolate in a variety of your favorite recipes. 
History of Chocolate
Research suggests that the origins of chocolate trace back to the ancient Olmecs in Southern Mexico in 1900 BC. The Olmecs enjoyed chocolate as a beverage instead of the mouthwatering chunks and bits of chocolate that many of us enjoy today. Chocolate comes from cacao beans, or seeds from the tree, Theobroma, also known as the "food of gods"; the tree is native to Central and South America. In Ayurveda medicine, pure cacao may help with boosting energy and increasing mental sharpness. 
Chocolate Nutritional Information
When people are in limbo about whether to include something in their meal plan, I encourage them to ask a couple of questions. 
1. What are the benefits of this fuel? 
2. How can this food help me to achieve optimal & sustainable health?
The nutritional facts depend on the type of chocolate you have. One ounce of dark chocolate provides 155 calories for fuel. Unlike milk chocolate, dark chocolate has a low glycemic index of 23 and contains good fats (0.3 grams monounsaturated 2.7 grams polyunsaturated). One ounce of chocolate also provides 17 grams of carbohydrates, which is equivalent to one serving of carbohydrate and is high in fat content (5 grams of saturated fats). The American Heart Association recommends that we should strive for 5%-6% of saturated fat in our diet. Someone on a 2,000 calorie diet must include no more than 13 grams of fat per day. Keep in mind that having diabetes puts one at a greater risk for heart disease and stroke. Although caffeine is in chocolate, the amount of caffeine is less than one cup of black tea or coffee. 
Some of the other nutrients one ounce of dark chocolate also provides include:
10% recommended daily value of magnesium, which supports more than 300 chemical reactions in our body and many of our bodily systems, such as our heart, immune system, muscles, and nerves. Magnesium plays a key role in helping our body to regulate glucose and use energy.
12% of iron, a critical element to blood production and oxygenation of our tissues. 
4% or 158 mg of potassium, which supports nerve cell conduction and the heart.
Chocolate FAQs
Do you encourage cooking with cacao or chocolate? 
I recommend using cacao in recipes. Remember: the higher the percentage of cacao in the product, the more antioxidants and other nutrients you are likely to get. You can make homemade chocolate with less than five ingredients -cacao, vanilla, honey, and coconut oil; there are several recipes online. Regardless of what you use, always review the ingredients for a healthier recipe. 
What is the difference between cacao and cocoa?
Cacao is raw chocolate, while cocoa is the heated version of cacao.
What does the percentage of cacao mean on the label?
The higher the percentage of cacao (75% versus 60%), the more cacao bean is in the chocolate. With lower percentages, the chocolate contains more fillers such as fat and sugar. Keep in mind that chocolates with a higher percentage of cacao, the bitter barometer goes up.
How can I add the health benefits of cacao with meals?
Breakfasts: Chocolate banana and strawberry smoothie, chocolate-covered strawberries as your fruit serving. Add cacao to your favorite muffins or oat bars, homemade hot chocolate (milk base of choice, sweetener, and 1-2 tablespoons of cacao). 
Lunch & Dinner: I have yet to try it for lunch & dinner meals. Although this link of recipes does not mention diabetes-friendly, remember that you have the option of substituting ingredients to suit your needs. 
Desserts: Chocolate enhances many desserts. Try some less than three-ingredient desserts such as a chocolate mouse (Greek yogurt, sweetener, and cacao), chocolate yogurt popsicles, or banana chocolate ice cream or chocolate ice cream with coconut or another nut milk. You can also try frozen chocolate yogurt squares, and chocolate-covered doughnuts (made with nut flour, alternate sweetener, and cacao), chocolate cakes & cookies, chocolate-covered raspberries and strawberries, or chocolate cake pops.
Remember to use cooking as a creative expression of yourself. You are not bound to use anything unhealthy for you. 
Here are some resources to help you enjoy cooking with chocolate.
Choose a Plan That Fits Your Lifestyle
Choose a Plan That Fits Your Lifestyle
Your plan delivers a 3-month supply. Shipping is always FREE!
View plans
LITE
Test 1x a Day
$8/Mo.
100 Test Strips
$24/Quarter
$0.24 per strip
Get all the supplies in our starter box for FREE.
Popular
Test 2x a Day
$12/Mo.
200 Test Strips
$36/Quarter
$0.18 per strip
Get all the supplies in our starter box for FREE.
Smart Saver
Test 3x a Day
$16/Mo.
300 Test Strips
$48/Quarter
$0.16 per strip
Get all the supplies in our starter box for FREE.
Want to Test More Than 3x a Day?
We know diabetes isn't one-size fits all. View all our plans to find what's best for you.
Additional Plans
Smart Saver
Test 4x a Day
$22/Mo.
400 Test Strips
$66/Quarter
$0.17 per strip
Get all the supplies in our starter box for FREE.
Smart Saver
Test 5x a Day
$26/Mo.
500 Test Strips
$78/Quarter
$0.16 per strip
Get all the supplies in our starter box for FREE.
Smart Saver
Test 6x a Day
$30/Mo.
600 Test Strips
$90/Quarter
$0.15 per strip
Get all the supplies in our starter box for FREE.