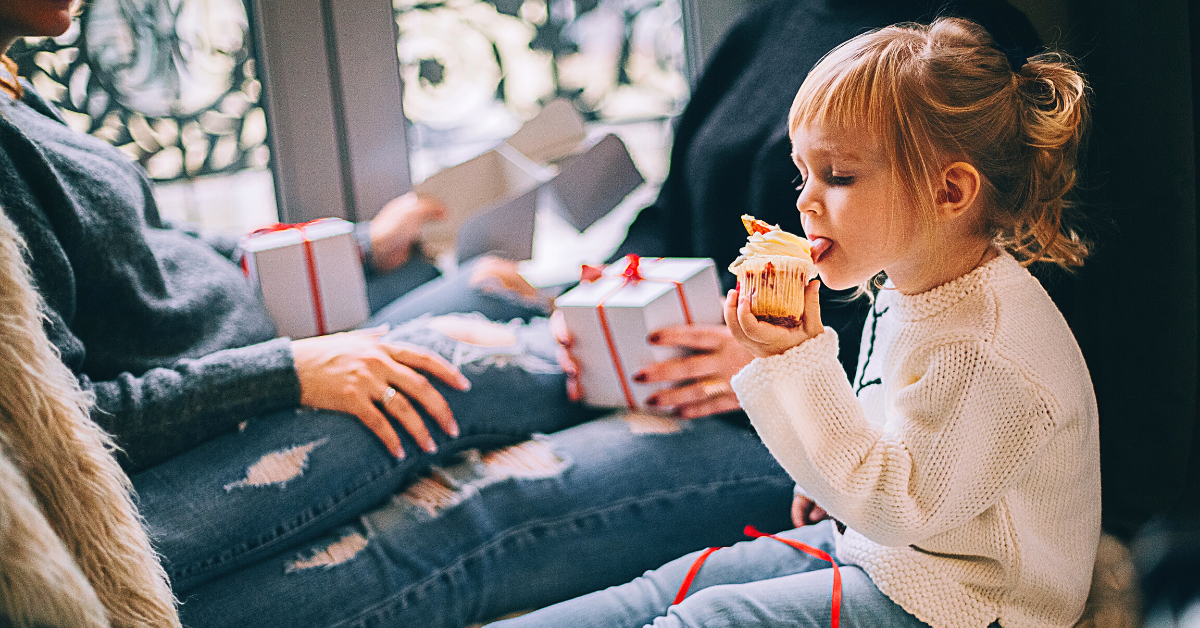 ---
Diabetes management is extremely important. But, during the holidays, it can be easy to get off track... and that's okay! Here are some tips to help minimize the impact on your health. 
---
Holidays: a time of family, friends, food and...overload. As much as I love the first three, the overload can be quite consuming. And when overload is prevalent, I sometimes find myself cutting corners on my diabetes care. And you know what? Sometimes, that's totally okay.
Diabetes can be overwhelming by default. Tracking blood sugar, food intake, exercise, the before and after of everything we do, the 42 Factors That Affect Blood Glucose (via DiaTribe), some brains get maxed out. Mine certainly can. But that isn't everything we have to deal with. What about work? Family? Social events? School? Hobbies? Daily responsibilities? We can only expect so much of ourselves. Time is short and valuable.
So, bring on the Holidays. From Thanksgiving through the New Year, the events and to-do lists pile up. I find myself eating out more often, rushing from place to place, spending extra brain space on the excitement to come and sometimes diabetes slips my mind completely. The reality is I am only human. But, I also have to do whatever I can to keep diabetes on my mind. Here are some tricks I've used to keep a pulse on my health during these times.
Eating Tips
Eating out can complicate diabetes. But, if I know what I'm getting myself into ahead of time, it's much easier to be prepared.
Many restaurants make their menus available online. Search for the restaurant before you go to get a better understanding of options and likely carb counts.

If fast food is the most convenient option for a meal, look past the combo meals. If you just get a sandwich and skip fries, you'll drastically reduce the blood sugar impact. Look for a side salad, or even see if they will make a bunless version. Some places do a pretty great lettuce-wrapped burger!

Dinner at a relative's house can remove most of your control over what is being served. Offer to bring one of your favorite dishes. You'll know exactly what is in it, and you can more accurately calculate nutritional information. Bring plenty!

Wherever you are eating, enjoyment can be just as important as the nutritional content. But if the food options will spike blood sugar, remember that you can enjoy smaller portions and fill in the spaces with greens. 
Glucose Monitoring Tips
Whatever else distracts me during busy times, it is critical to keep track of my blood sugar. After all, those numbers are a key to understanding why I feel the way I feel, and what I can expect to deal with later. There are some simple ways to bring this most basic diabetes management ritual to top of mind. 
Create a reminder on your smartphone to check at the most important times of day, like when you generally eat meals.

Keep your meter and medication on the table. You'll be more likely to use them if they are in front of you.

Have a second meter handy in case you forget the one you normally use.
Avoiding Burnout
Some people are unwavering in their diabetes management. For many others, that isn't reality. My diabetes burnout occurs when there's just too much going on, or when I'm feeling emotionally attached to my glucose numbers and trend lines. When I make up my mind to just do my best without being glued to my numbers, I'm able to avoid the long-term negative effects of diabetes burnout. I definitely check my blood sugar and take the time to dose properly for high glucose corrections and carbohydrate consumption. But, when it doesn't land just right, I'm more patient with the outcome. I'll check again in a while and see if it's changed. But, I continue dedicating more brain space to enjoying the people in my life, good foods and tasty treats. In the end, those are important aspects of the holidays, and I want to be a part of it. 
It's okay to get distracted, but finding ways to keep health in mind will ultimately result in feeling better and more energized. Above all, make sure you are enjoying the season and the joy it can bring as much as possible. On behalf of Diathrive, Happy Holidays!