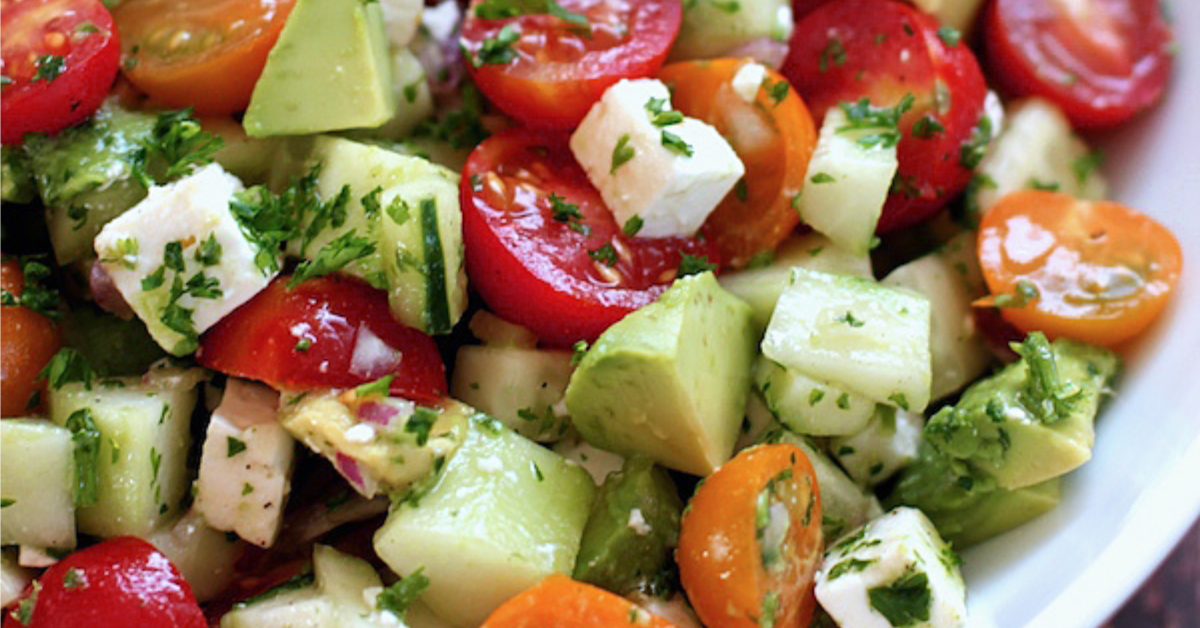 ---
New from Chef Robert Lewis, the Happy Diabetic: a delicious salad packed with nutrients and healthy fats to feed your brain. Try making this one today! 
---
To make 4 servings
Ingredients:
2 med. size cucumbers
1 pint cherry or grape tomatoes (about 30)
1 avocado
2 tablespoons chopped fresh basil
1 cup Feta Cheese
1 tablespoon extra virgin olive oil
2 tablespoons balsamic vinegar
1 teaspoon chopped garlic
Salt and pepper to taste
Directions:
Wash, dry, and dice the cucumbers. Wash, dry, and halve the tomatoes. Dice the avocado.
Place the cucumbers, tomatoes, and avocado in a bowl. Add sliced basil and Feta. 
Pour on the oil, vinegar, chopped garlic, and salt and pepper. Mix thoroughly.
Enjoy!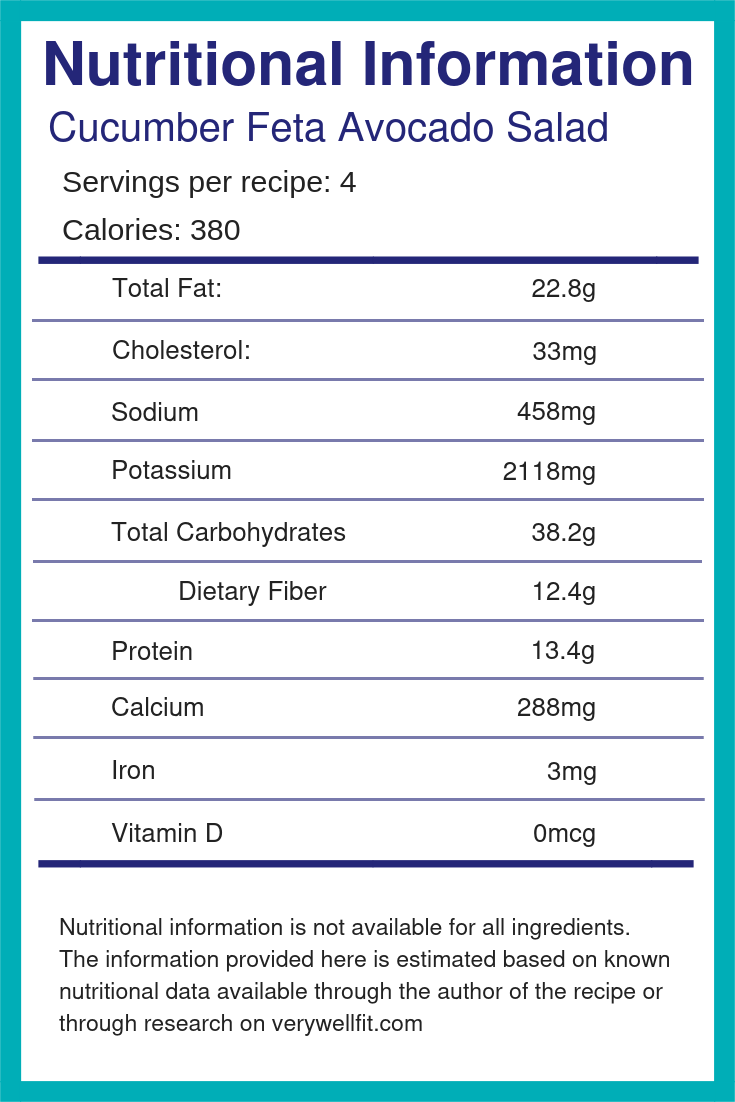 ---
For more great recipes from Chef Robert, you can find him at www.happydiabetic.com, on his Youtube channel here, or you can subscribe to his podcast here.