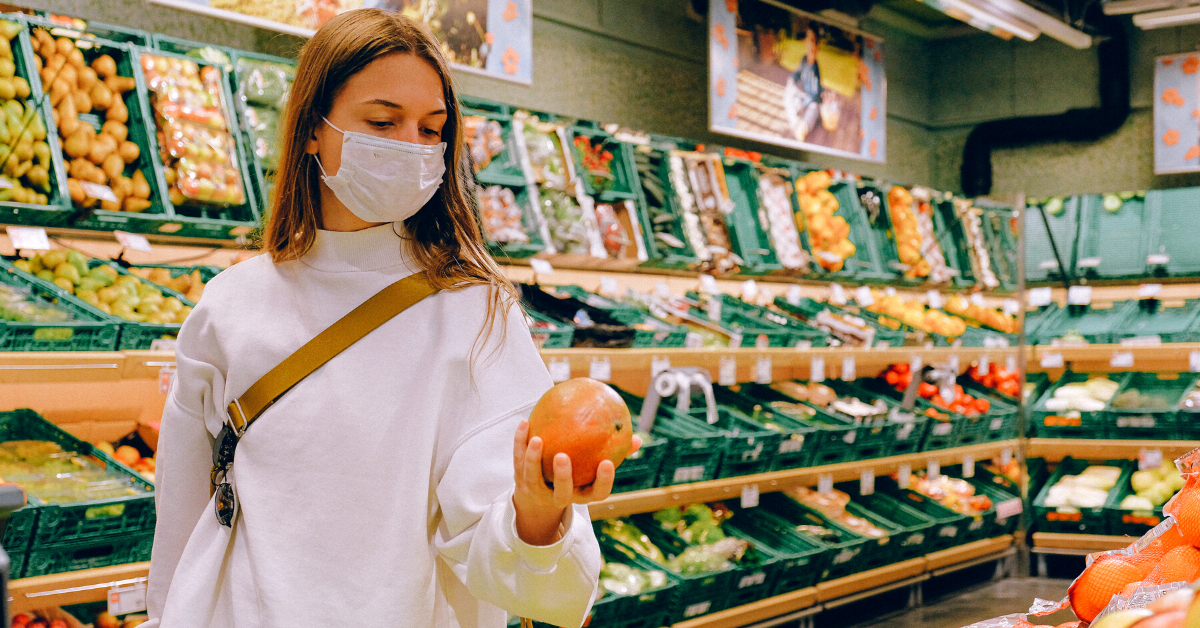 ---
From Jewels Doskicz, RN: If you have diabetes, here's what you need to know about COVID-19. 
---
Nothing delivers a good punch of reality like seeing yourself on the high-risk category list for coronavirus (COVID-19) from the Centers for Disease Control and Prevention (CDC). If you're really lucky, you may find yourself on the list twice - like me. 
Toilet paper memes aside, this is serious business - especially for those of us living with diabetes. But please know, there is a silver lining here. A diabetes diagnosis doesn't mean that we're more likely to get COVID-19, it means we're more vulnerable if we do get it. 
According to the American Journal of Managed Care, "If individuals with diabetes effectively manage their condition, the risk of getting severely sick from COVID-19 is about the same as the general population." I like those statistics.
So instead of taking the 'sitting duck" method against COVID-19, let's focus on the things that can be done today. Knowledge is power. Learn more about the steps to protect yourself; they are essential to your health and the health of your community.
Set a Daily Routine
Being at home 24/7 is an easy setup to dismiss any sort of normalcy. If you're showering at 8 p.m. and you're carrying on Zoom meetings in your pajamas, you aren't alone.
However, having a routine is great for feeling like you're accomplishing things and making meaningful choices every day. It doesn't mean you have to be busy every second of every day, but it serves well for structure - and yes, you can schedule in time to read or nap. There are no rules here, but diabetes does love structure. Having a regular routine makes diabetes more predictable. 
Compact Your Trips Outside of the Home
You may not have a choice but to leave home for work or supplies. If you do have a choice, allow others to get you essential supplies. They can be left on your doorstep to maintain your personal space and avoid exposure. 
The rules of social distancing, or quarantine (if you have had direct or suspected exposure to someone with COVID-19) are important to follow. Keep your distance to stay safe. If you are out and about, remember, 6 feet is the magic number. 
---
What does 6 feet look like?
Visualize the length of a bed top to bottom, or the average width of a car.
---
Wear a Mask, Wash Your Hands Frequently
When you do go outside of the home, why not wear a mask? The CDC recommends wearing one when social distancing is difficult - yes, like at the grocery store. Be sure to put the mask on and leave it alone. Fussing with it brings dirty hands to the face, and this is what you're trying to avoid. 
You don't need sewing skills to make a mask, learn more from the CDC here.
Keep soap and water in your car. After I leave a store, I wash my hands immediately. Hand sanitizer may be hard to come by, but soap and water aren't. And, please - I beg you - DO NOT lick your finger after checking your blood sugar.
Plan Ahead for Diabetes Supplies
Look into your insurance. Can your medications be delivered instead of picking them up at a pharmacy? As expected, wait times are longer for most everything medical. Choose a time that is convenient for you, and keep yourself busy with something in the background while you wait. (Chop veggies for dinner, fold laundry, or find some other annoying thing on your to-do list.)
Perhaps the cost of medical supplies is sinking you. You are not alone. Look into the new insulin value program from Eli Lilly and Company that offers monthly insulin for $35. Please do not go without the medications you need; reach out to your healthcare team or pharmacist for help.
Move Your Body Every Day
Isolation is mundane. Do your best to move your body on a regular basis. This doesn't mean that you have to run, but safe time outdoors (if you don't have COVID, or restrictions related to exposure) is brain candy. Moving your muscles makes the body more responsive to insulin and improves blood sugars.
So clean the house, jump rope, do sit-ups, squats, and push-ups, stand to do computer work instead of sitting, rake the yard, or do a virtual yoga class. Yes, you can!