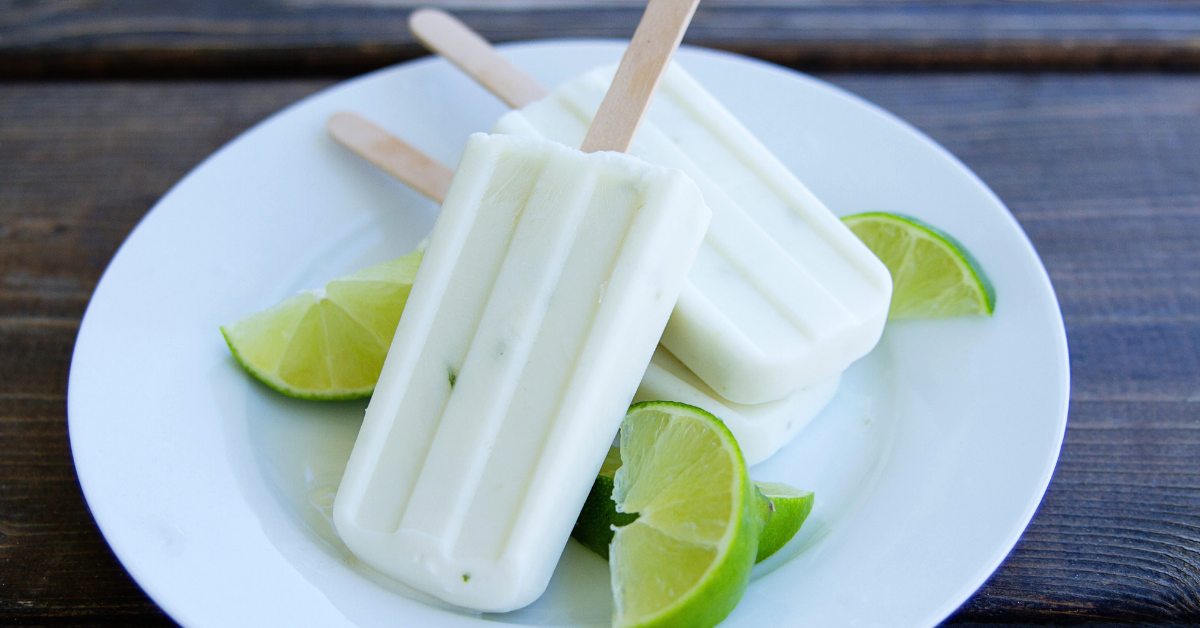 A simple, sweet summertime treat for the carb-conscious. 
This refreshing popsicle is the perfect combination of sweet and tart. Fresh lime juice and zest with creamy coconut milk, it'll hit the spot on a hot summer day. Use the full-fat coconut milk to get a more creamy frozen treat.
1½ cup vanilla Greek yogurt
¾ cup canned coconut milk (full fat)
½ cup lime juice (fresh is best)
Zest of 2 limes
Combine all ingredients into a blender and blend until smooth. Pour into popsicle molds. Freeze 1 hour before you add the sticks. Freeze until solid.