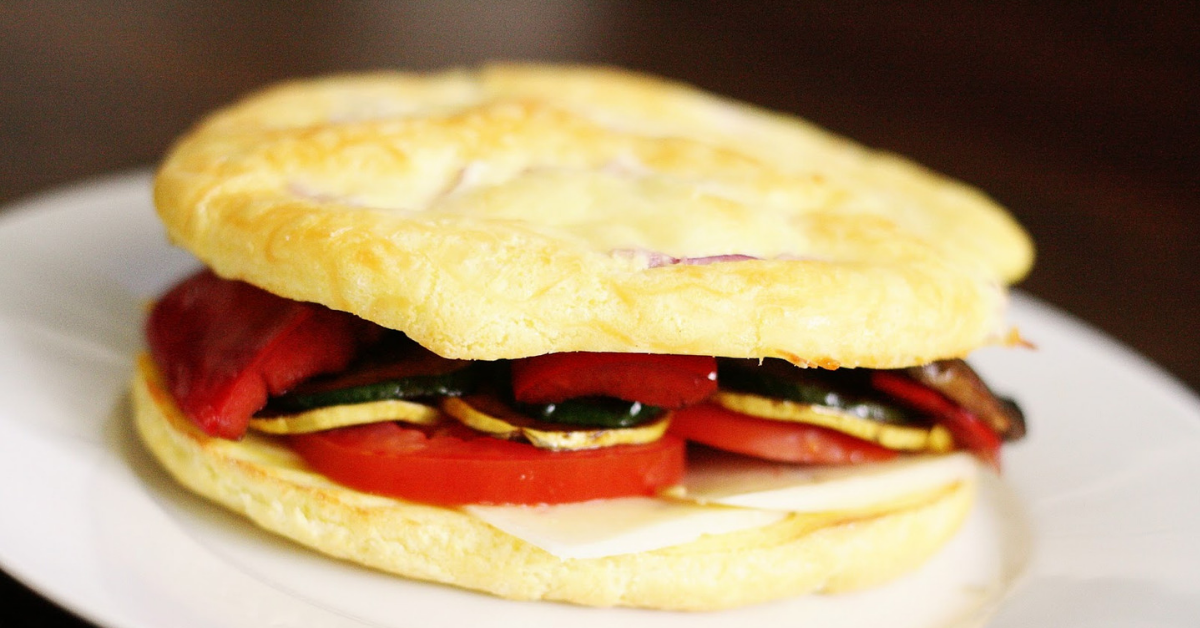 ---
Love bread but hate the carbs? Here's the solution: Cheesy Onion Cloud Bread, from Nikki Sheriff! 
---
A few years ago I saw a recipe for "cloud bread" floating around on the web as a bread replacement for sandwiches. It sounded interesting. So I gave it a try. And guess what?
I didn't like it.
But I liked the idea of it. So I didn't give up. 
What I didn't like about it was that it's a bit flavorless. I like bold flavors. So, I played around with it a bit, adding some flavor. And I was so happy with the result! Delicious!!! Baked cheese and onion? Yeah, baby!
This recipe will make enough to serve two.
Ingredients: 
3 eggs, separated 
1 packet stevia
3 TBL cream cheese, softened
1/4 tsp cream of tartar
2 tsp garlic powder
4 dashes sea salt
1 very thin slice of a red onion, slightly chopped
1/2 cup shredded mozzarella cheese
Directions:
Preheat the oven to 300 degrees.
In one bowl, beat the egg whites and cream of tartar until stiff peaks form.
In another bowl, mix the egg yolks, cream cheese and stevia. Fold the egg whites gently into the yolk mix, being careful not break it down.
On a baking sheet lined with parchment paper, scoop the mixture into 4 even rounds. 
Sprinkle a dash of sea salt on each round and 1/2 tsp garlic powder on each round. On two of the rounds (the tops), sprinkle half the onion and 1/4 cup of mozzarella on each. 
Bake on middle rack for 30-35 minutes, or until they're golden brown.
For two servings (sandwiches):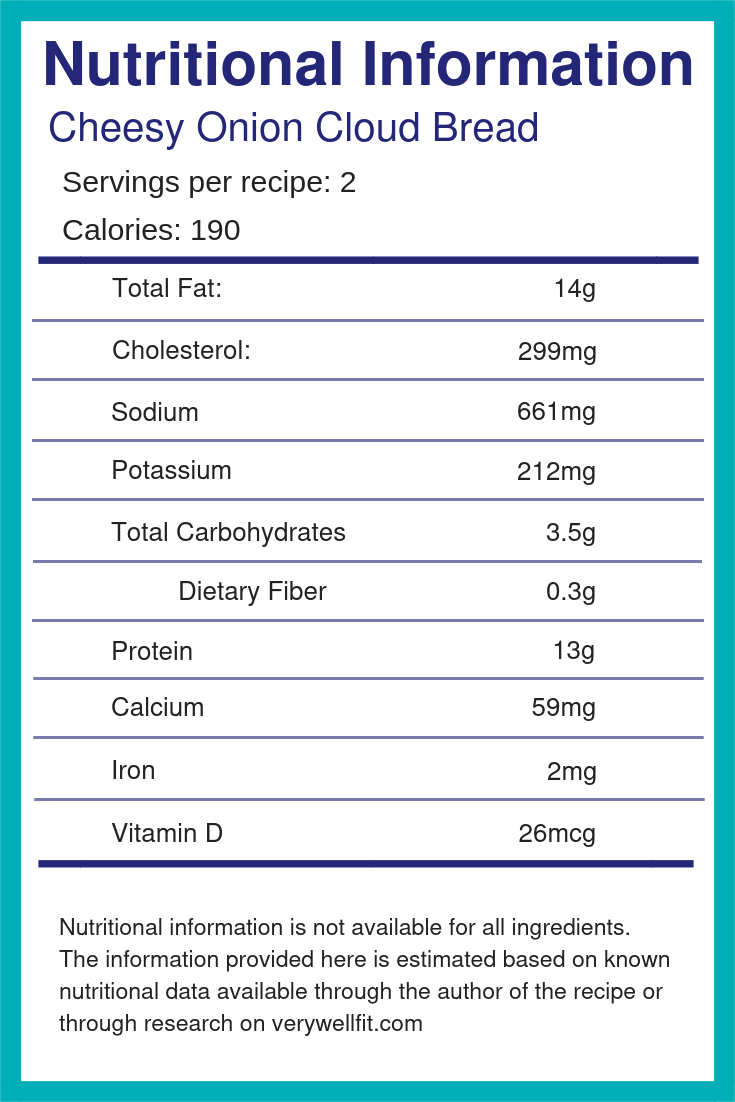 Try preparing this cloud bread with the pictured, wonderfully low-carb Grilled Summer Vegetable Sandwich from Naughty Carbs.