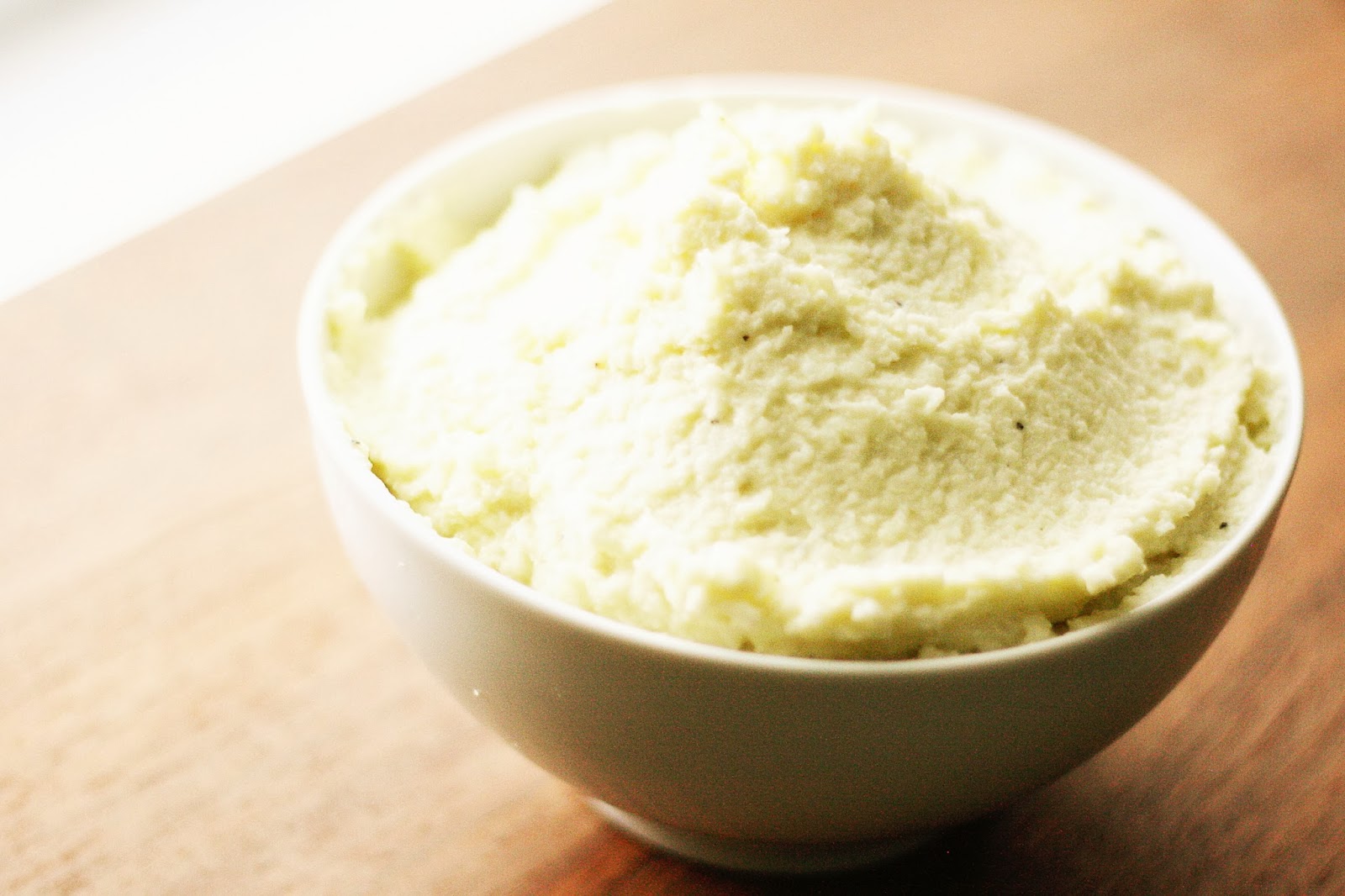 ---
Don't think of it as a substitute for mashed potatoes. Think of it as Cheesy Cauli Mash. It more than holds its own at any meat-and-potatoes dinner table. Here's the recipe, from Nikki Sheriff. 
---
One of the side-dish staples on a Thanksgiving menu (and for many other dinner menus) is mashed potatoes.
I've seen cauliflower mash floating around the web claiming to taste just like mashed potatoes. I've tried many varieties, and have not yet found one that tastes just like mashed potatoes. This one doesn't taste just like mashed potatoes either. But it definitely tastes delicious and is a great substitute to cut down on those carbs. 
To make 8 servings
Ingredients:
2 heads of cauliflower
1/4 cup half & half
2 TBS butter
1/2 cup medium white cheddar
1/2 tsp kosher salt
1/4 tsp fresh ground black pepper
Directions:
Cut the cauliflower away from the core and then cut into 1-inch pieces. Place in a large microwave-safe bowl. 
Add the half & half and butter. Microwave uncovered on high for 5 minutes, then toss to coat the cauliflower with the liquid. Repeat 2 more times until the cauliflower is tender.
Immediately pour into a food processor or blender. (Do half at a time if needed) 
Add cheese salt and pepper and blend until smooth. If the puree is not getting smooth enough or the cheese isn't melting, pour the mixture back into the microwave-safe bowl, and microwave 2-3 more minutes before returning it to the food processor.
When the mixture is smooth, pour into a serving dish and serve.