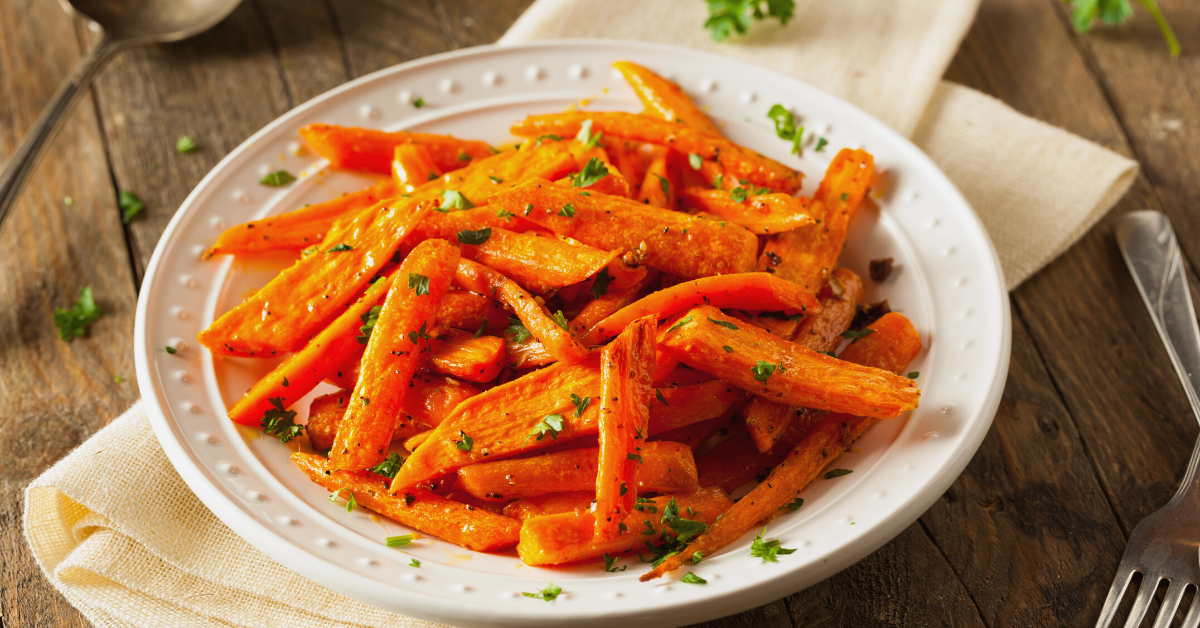 ---
Satisfy your craving for french fries with this lower-carb option. 
---
Sometimes you just want fries. And we aren't here to say don't eat them. But, for those who look for ways to decrease total carbohydrate intake, you can bake carrots as a substitute for potatoes. You might be surprised by the flavor and satisfaction. Make carrot fries at home.
This recipe is for making garlic carrot fries. Add or exchange seasonings to suit your flavor preferences. Here's your template to get started.
Ingredients
2 medium carrots
2 TBSP olive oil
1 tsp garlic powder
1 tsp salt
1 tsp pepper
1 tsp parsley (you can use dried or fresh chopped)
Directions
Preheat your oven to 425°F. While it is heating up slice the carrots into fry shapes, as thick or thin as you like. 
In a large mixing bowl, add all ingredients (carrots, olive oil, garlic, salt, pepper and parsley) and mix by hand to fully coat the carrots.
Place the carrots in a single layer on a baking sheet lined with parchment paper, spaced evenly.
Bake for 25 minutes, turning the carrots over halfway through to cook evenly.  Once they are done, serve immediately with the dip of your choice. Be mindful of the carbohydrates in sauces. There are hidden sugars!