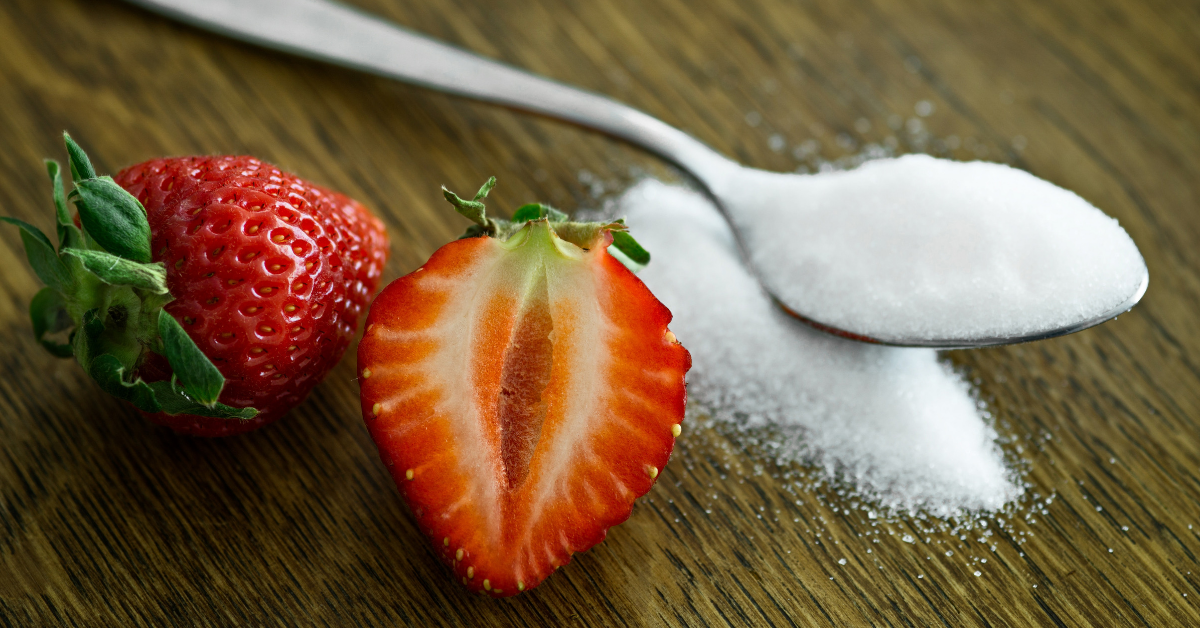 ---
Have you heard that artificial sweeteners are worse for you than sugar? Here are my review and thoughts on artificial and alternative sweeteners.
---
I grew up on sugar. Sugar was added to many foods. For example, my mother would buy plain cereal for my siblings and me. We ate Cheerios, Corn Flakes, Rice Krispies, Shredded Wheat and others. Any kid knows that these cereals do not taste amazing. In order to make them palatable, we would sprinkle sugar across the top. Before diabetes was part of our household we didn't have to think about carbohydrates and blood sugar. We were eating a decent amount of whole grains, but with a dash of sweetness. But after my diagnosis in 1997 we made some changes. We stocked a big container of Equal (aspartame) in the pantry. Although the adjustment tasted strange, it did decrease the blood sugar impact of my carb-heavy breakfast. Eventually, I stopped eating cereal for breakfast entirely. But, I did continue using artificial sweeteners in other areas of my diet. 
Are artificial sweeteners safe to use?
Fast forward to more recent years. The first time I heard that "artificial sweeteners are worse for you than sugar!" I had my doubts. But, I also took pause. I remembered in my early days with diabetes that the pink packet at the diner was saccharin, and was labeled with a warning: USE OF THIS PRODUCT MAY BE HAZARDOUS TO YOUR HEALTH. THIS PRODUCT CONTAINS SACCHARIN WHICH HAS BEEN DETERMINED TO CAUSE CANCER IN LABORATORY ANIMALS. 
As time went on I heard more and more about the dangers of artificial sweeteners. They are commonly stated, though seldom with sufficient evidence other than the assumption that we should not be putting unnatural chemicals in our bodies. After doing some studying myself I found many of the anti-artificial sweetener claims lacked sufficient evidence, including the one that forced saccharine products to include the since-removed warning label.
Artificial sweeteners

The real benefit of artificial sweeteners is that most do not impact blood sugar significantly, helping me reduce the sugar in my diet in a practical and sustainable way. This is very useful for people who are trying to manage blood sugar or lose weight since sugar is a major culprit in increasing both. Additionally, these sweeteners don't contribute to tooth decay and cavities, according to Mayo Clinic [1].
Some of the most popular examples of artificial sweeteners are:
Alternative sweeteners
Most of your standard alternative sweeteners are simply other forms of sugars. Some of them are sweeter so less can be used to replace cane sugar and high fructose corn syrup (HFCS), others have a lower glycemic index, and many even have nutritional benefits that are not found in a teaspoon of sugar. Americans eat an average of 20 teaspoons of sugar per day. Unlike artificial sweeteners, sugar is actually linked to increased risk of several chronic illnesses. There is wisdom in reducing our sugar intake. 
While the blood sugar impact may be similar, if you are looking for ways to reduce the empty calories in table sugar and HFCS, consider looking at some of these popular alternative sweeteners:
Agave nectar has a lower glycemic index and is 1.5x sweeter than table sugar so less can be used) [8].

Banana puree has more nutritional value than table sugar.

Coconut sugar has a lower glycemic index than table sugar.

Maple syrup is sweeter than table sugar so less can be used.

Molasses contains important vitamins and minerals not found is table sugar.

Monk fruit extract is 150-300x sweeter than table sugar so less can be used, but is also much lower in carbohydrates and calories.

Raw honey contains antioxidants, some vitamins and minerals, has a lower glycemic index, is sweeter than table sugar so less can be used and has other health benefits [9].
I am not a dietitian. Diathrive is not here to tell you what you should or should not eat. But, we do promote mindfulness and moderation in eating strategies for diabetes management. If you still choose not to use artificial sweeteners, that is just fine. Just take a look beyond the controversy and buzz to look at the facts behind sweeteners as you make dietary decisions. They can be very useful in managing weight and blood sugar. 
---
References:
[1] Mayo Clinic: Artificial sweeteners and other sugar substitutes.  https://www.mayoclinic.org/healthy-lifestyle/nutrition-and-healthy-eating/in-depth/artificial-sweeteners/art-20046936
[2] PubChem: Phenylalanine. 
https://pubchem.ncbi.nlm.nih.gov/compound/L-phenylalanine#section=Top
[3] Food and Wine: A Complete Guide to the Most Popular Artificial Sweeteners.  https://www.foodandwine.com/desserts/your-guide-to-the-most-popular-artificial-sweeteners
[4] Cancer.gov: Artificial Sweeteners and Cancer. Paragraph 4.  https://www.cancer.gov/about-cancer/causes-prevention/risk/diet/artificial-sweeteners-fact-sheet
[5] WebMD: Stevia.  https://www.webmd.com/vitamins/ai/ingredientmono-682/stevia
[6] NCBI: Sucralose, A Synthetic Organochlorine Sweetener: Overview of Biological Issues.  https://www.ncbi.nlm.nih.gov/pmc/articles/PMC3856475/
[7] American Diabetes Association: Sugar Alcohols. http://www.diabetes.org/food-and-fitness/food/what-can-i-eat/understanding-carbohydrates/sugar-alcohols.html
[8] Verywell Health: Alternative Natural Sweeteners for Diabetes. https://www.verywellhealth.com/alternative-natural-sweeteners-for-diabetes-1087573
[9] Healthline: The Top 6 Raw Honey Benefits. https://www.healthline.com/health/food-nutrition/top-raw-honey-benefits