"Diathrive is more than a vendor to MotivHealth. They are a strategic partner that recognized our concerns, needs, and goals. Diathrive demonstrated an incredible level of dedication and innovation throughout the implementation process. Their high-quality products and their expertise had a tremendous impact in lowering healthcare cost 85% which allowed us to provide significant savings for our employer groups and our members. While covering testing supplies 100%. We appreciate Diathrive's enthusiasm in their continuous effort with MotivHealth to change the healthcare world for the better!!!"
- Kim Huynh | Director of Operations | motivhealth.com | Insurance Company
1

Connection

Diathrive connects all permitted parties (providers, case managers, educators, and support people) to the patient's blood glucose data and context.

Diathrive gives users accurate testing data and context that is easy to upload and access.
2

Supplies

78% of people with diabetes don't test as much as they should. Diathrive makes supplies affordable so the employer or plan can cover them at 100% for the patient.



[2]Regular testing reduces the risk of:

Blood Glucose testing is crucial for a person with diabetes to control the condition before developing a significant medical event like hyperglycemia, kidney disease, heart attack, blindness, and amputation. Regular testing, along with education and support, reduce the likelihood of these conditions by half!
Pricing
100 Test Strips
$36/Quarter
200 Test Strips
$54/Quarter
300 Test Strips
$72/Quarter
400 Test Strips
$99/Quarter
500 Test Strips
$117/Quarter
600 Test Strips
$135/Quarter
Any size plan is available. Meter, lancing device, lancets, and control solution included in every plan.
Our program usually saves our partners 70%-85% on their supplies alone.
3

Technology

Patented Validus strip design results in more consistent and accurate glucose readings.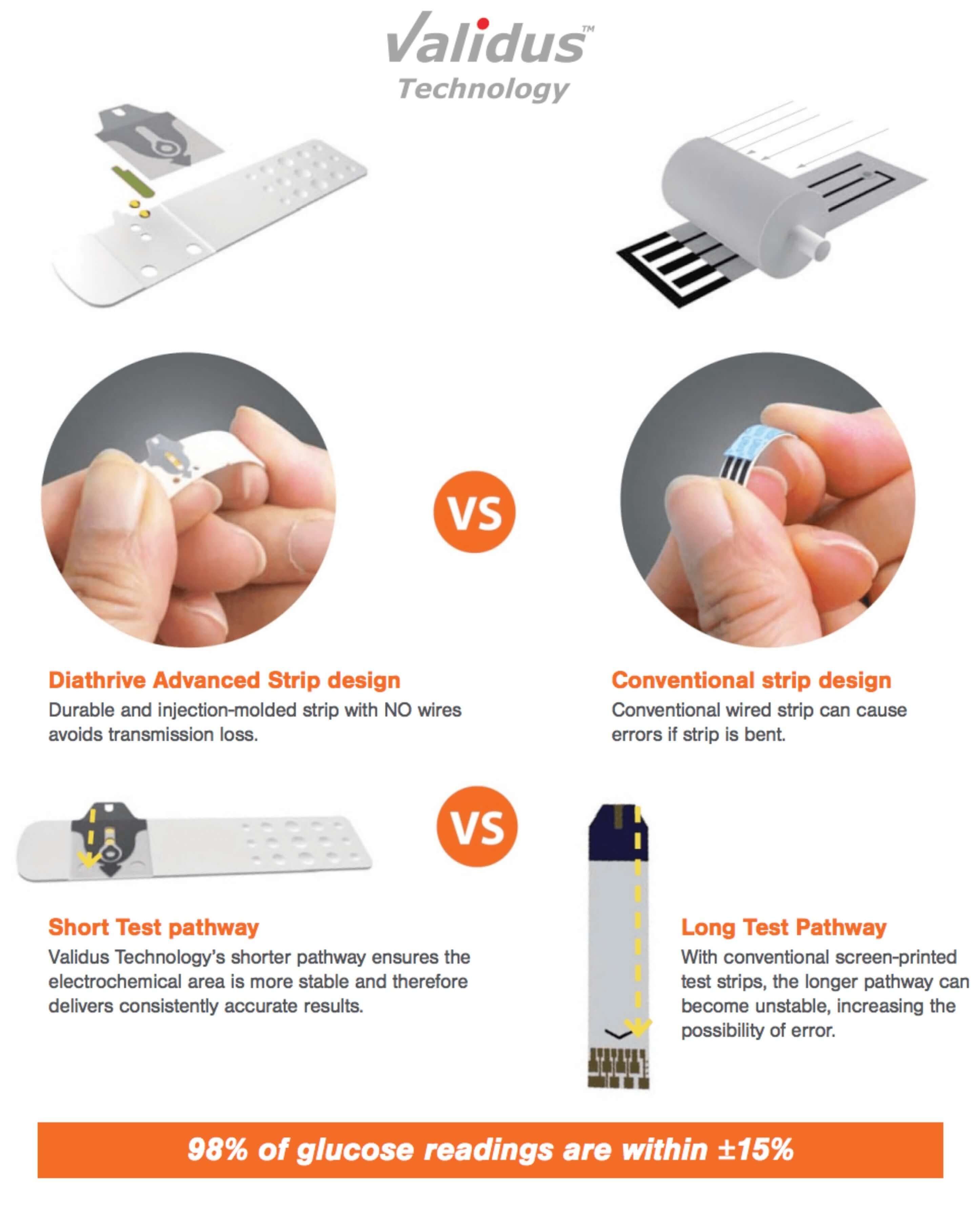 4

Education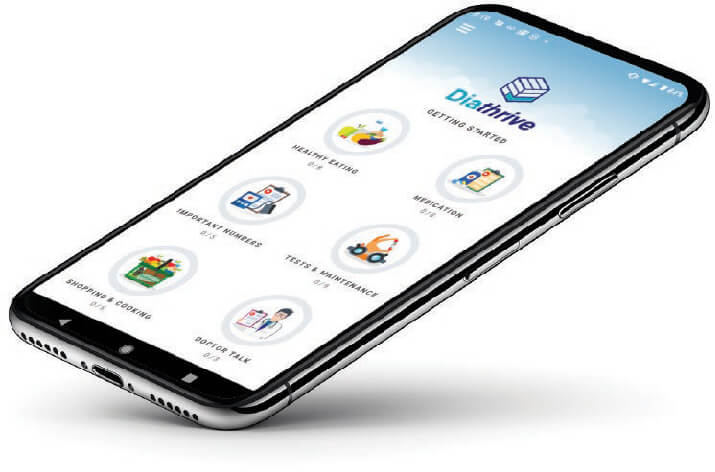 Diathrive's mobile education app teaches critical diabetes management topics via smartphone or tablet. These short, entertaining videos feature world-renowned diabetes educators. Patients can watch anytime, anyplace, and at their own pace.
5

Integration

Diathrive works with all plans to fit seamlessly in existing benefits structures and offerings.

Integrated options include:
Real-time membership validation
Real-time adjudication
Claims Submission direct or through PBM
Custom dispensing and refill limits
Custom integrated member landing pages
Dedicated member services phone line
6

Patient App

Diathrive's meter and smartphone app give patients complete control of their testing numbers and context for each test, with customizable testing times, ranges, and testing reminders. Patients can also can share their testing data with anyone they want right from their phone.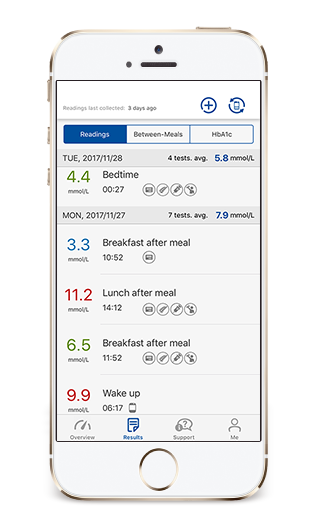 7

Provider Management Platform

Diathrive's award-winning Diabetes Management System (DMS) gives providers better tools to manage their pools of patients with diabetes. The secure site improves efficiencies, patient/staff management, A1C estimation, and the ability to access and upload patient data straight from their meter for those patients without a smartphone.