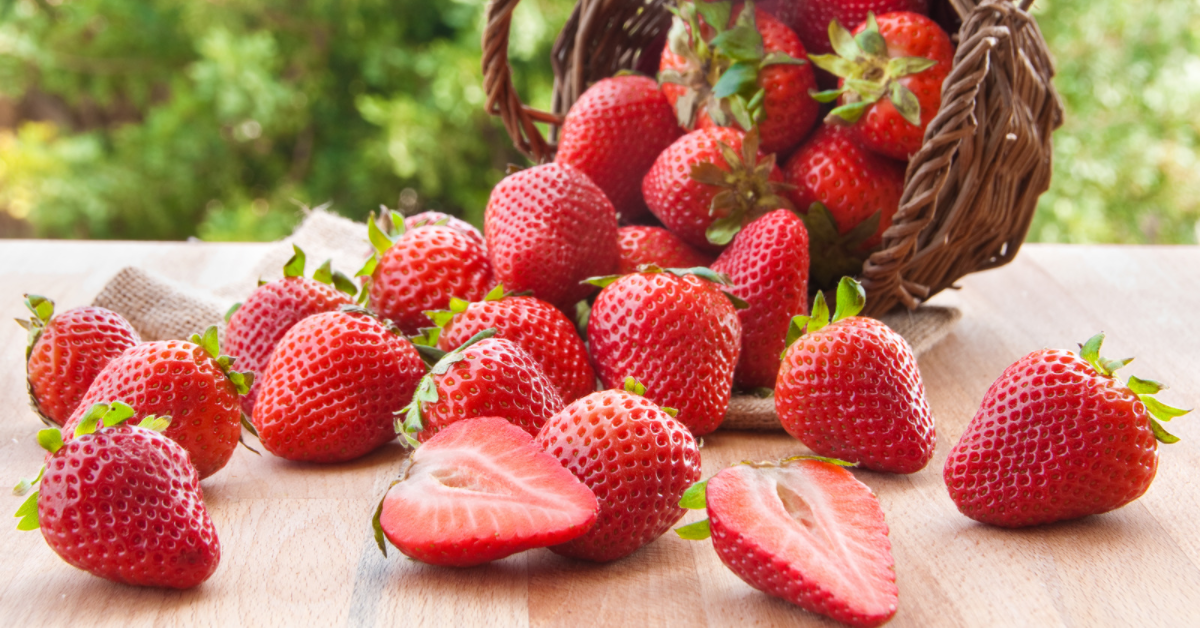 ---
People with diabetes are often told what they can't eat. Carbohydrates foster the assumption that a food is off limits. Although these foods are sometimes viewed as problematic with diabetes, here's the reality: no food is off limits. Learn how to make strawberries work with blood sugar in mind. 
---
Diabetes Problem Foods, Pt. 15
My mouth started watering after thinking about this "diabetes problem food". Strawberries, whether fresh or frozen, do not last long in my house. And, their short duration is because strawberries can be used in various recipes, including homemade jam, salad dressings, smoothies, and ice cream. In addition, you can add sliced strawberries to cereals, salads, kabobs, dessert toppings, and more. Although harvesting varies from region to region, strawberries are in season from April to July, with June being the peak month. 
Can People With Diabetes Eat Strawberries? 
Yes! But, unfortunately, like with many fruits, many people living with diabetes tend to avoid strawberries because they think strawberries will cause high blood sugar. But remember, the foundation of blood sugar management stands on balanced meals, creativity, portion control, and being a student of your health.
Similar to grapes, the main issue with strawberries is we often eat too many of them in one serving. Strawberries contain fructose, a form of sugar, and too much of any sugar at one time can cause high blood sugars. Another issue I have found is that people often add sugar to strawberries to sweeten them. The best strawberries are local, in season, and have a bright red color. Whenever possible, check the whole carton of strawberries to make sure you are getting the best of the best strawberries.
Can I Eat Frozen Strawberries If I Have Diabetes?
Frozen strawberries are a healthy option. When strawberries and other fruits are frozen at their peak freshness (right after harvest), they are as good and healthy as fresh strawberries. If you buy frozen strawberries, purchase unsweetened ones and sweeten with your choice of sweetener if so desired. 
History of Strawberries
Since ancient times, people around the world have eaten wild strawberries. However, strawberries were not as flavorful and were smaller than they are today. So, strawberries were not eaten often. The cultivation of strawberries started in the 1300s by the French, and over the next five decades, more strawberry varieties (up to 30) became available. The strawberries we know today come from a crossbreed of Chilean (larger) and Virginian strawberries. 
 Here are some fun facts about strawberries.
There are approximately 200 seeds inside of a strawberry.

Strawberries are the first fruits to ripen in spring. 

Children receive 140% of the recommended daily Vitamin C intake by eating eight strawberries 

In the United States, the annual consumption of strawberries is 4.85 pounds per person on average..

Ninety percent of the strawberries grown in the United States come from California. 
Nutritional Facts For Strawberries
A serving size of strawberries is one cup and equates to 4-6 small whole strawberries. One cup of strawberries provides 53 calories (energy). Strawberries are a low-fat, low-sodium, and no-cholesterol food. In addition, a serving of strawberries contains 3g of fiber, 1g of protein, 27mg of Calcium (bone health), 1 mg of iron, and 254mg of potassium (muscle and nerve health). 
Strawberries also contain plant compounds (flavonoids, anthocyanins, and phenolic acids), which help keep your cells healthy by protecting the cellular structure and repairing damaged cells.
Strawberry allergies are common, especially in young children. Always check with your healthcare provider about food allergies. 
If you are allergic to strawberries, there are other fruits to help supply the fiber and potassium your body requires to maintain balance. For example:
Avocado contains approximately 10g of fiber and 975 mg of potassium.

Banana contains 5.8g of fiber and 806 mg of potassium.

Pineapple contains 2 mg of fiber and 179 mg of potassium. 
Strawberry Recipes
As mentioned above, there are plenty of strawberry-infused recipes available. Here are a few from two of my favorite websites. 
Diabetic Gourmet Magazine
From jam to shortcakes, you can find a range of recipes here:
https://diabeticgourmet.com/recipes/fruit/diabetic-strawberry-recipes
Academy of Nutrition and Dietetics (eatright.org)
https://www.eatright.org/search-results?keyword=strawberries
One of my personal favorite strawberry recipes for the summer is making strawberry yogurt popsicles.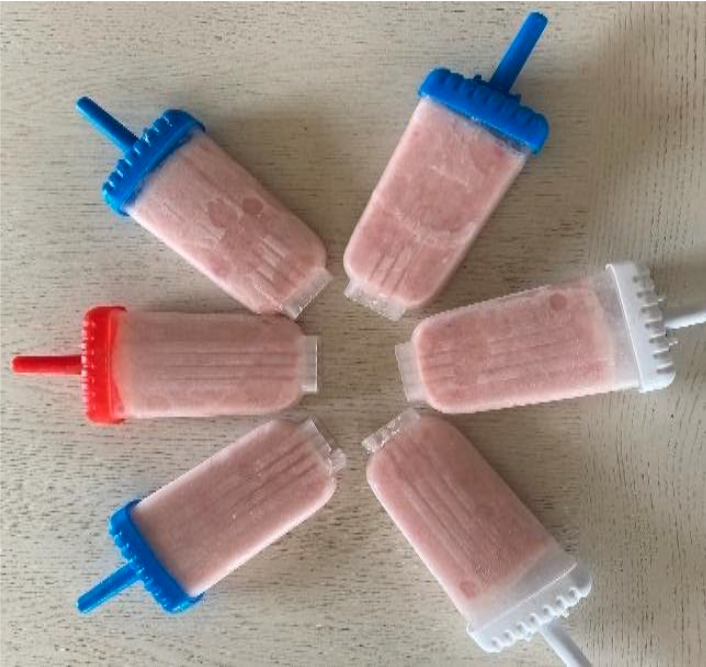 Add one cup of milk to the blender. I use almond milk.

Use two cups of plain yogurt. I use simple truth plain yogurt.

Add 1 1/2 cup of frozen unsweetened strawberries.

Add ¾ to 1 cup of Swerve (or sweetener of choice).
Blend ingredients and add to popsicle makers. Freeze overnight. Run warm water over the plastic covering to loosen and enjoy.
Diathrive Recipes Featuring Strawberries
Chocolate-Covered Strawberries and Pecans