Our solutions can lower diabetes management costs by up to 85%!
Schedule A Demo To Learn More
The Diathrive Health Diabetes Management Solution
1

Unlimited Supplies

Get the highest-quality glucose meter and most advanced test strip technology on the market.
Our Bluetooth meter is durable, reliable, and exceeds FDA requirements for accuracy.
Our patented test strips are designed for durability, easier to use for people with dexterity impairment, and have a shorter pathway for improved accuracy.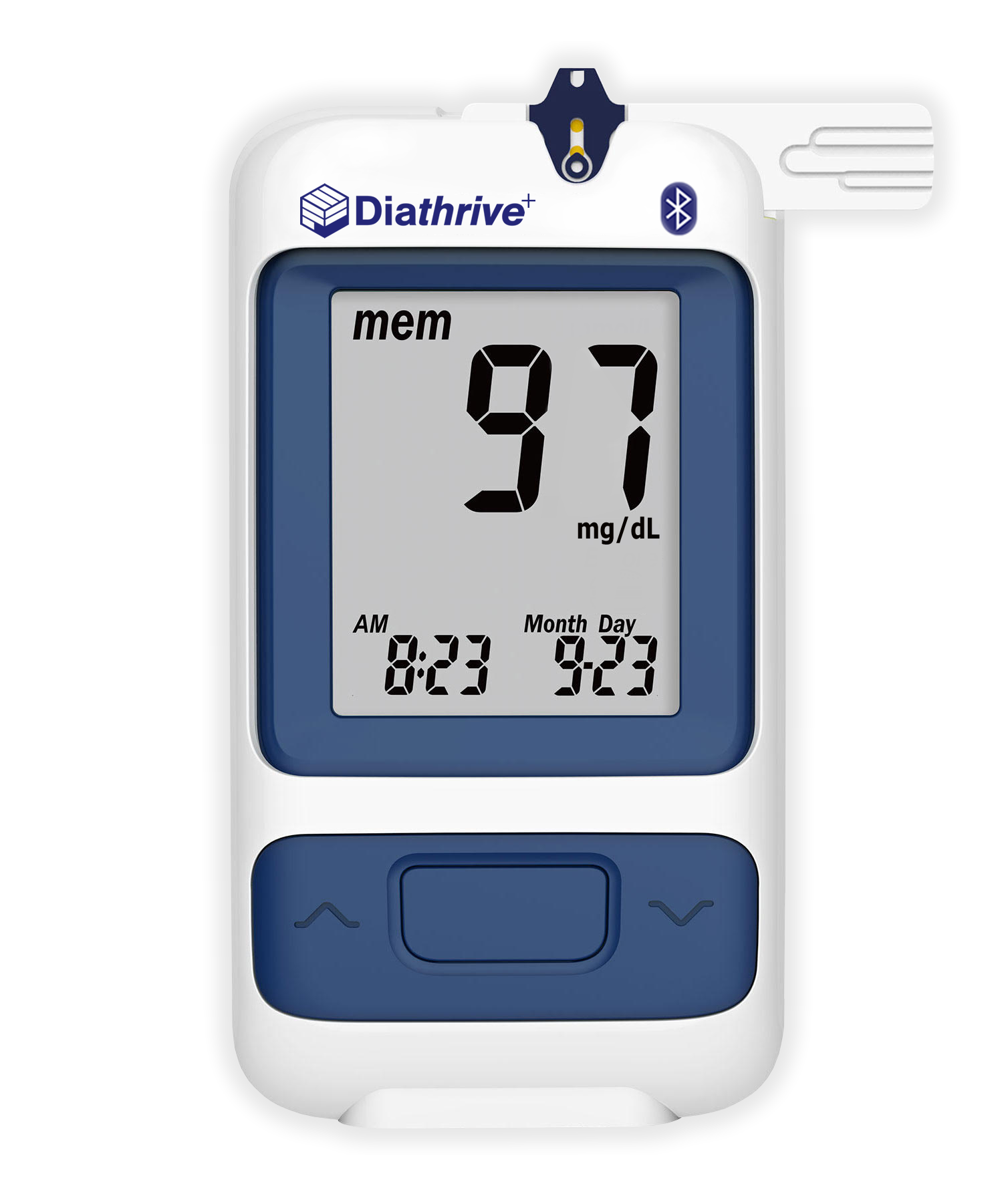 2

Data Accessibility

Data visibility for member and healthcare provider through smartphone app and provider data portal.
Members can record and track glucose readings and add important context to effectively make important daily health decisions.
Using our powerful provider portal, health care providers can see real-time data to help the participant make essential diabetes management adjustments for better results.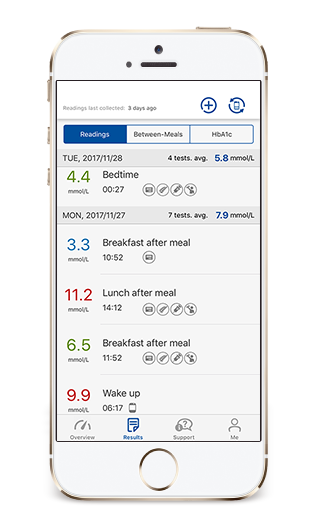 3

Diabetes Education

Diathrive Health's mobile education app teaches critical diabetes management topics via smartphone or tablet. These short, entertaining videos feature world-renowned diabetes educators. Members can watch anytime, anyplace, and at their own pace.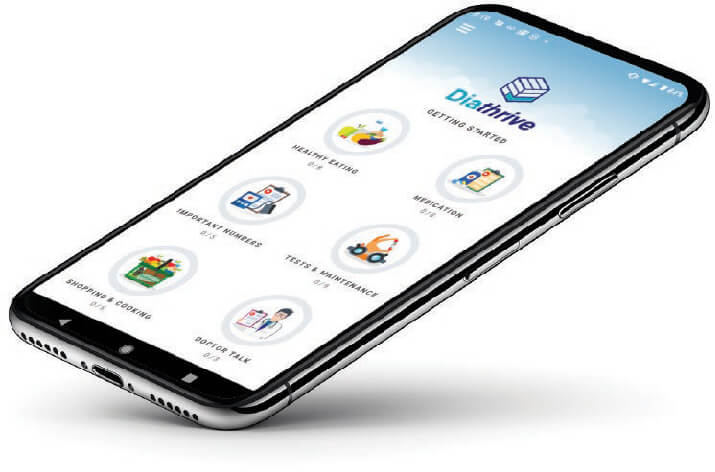 4

Health Advisor

Personal health coaches guide members to better outcomes.
Improve medication adherence, A1c tracking, provider follow up, and glucose testing data review.
Members retain the same proactive coach over 12 months for consistent care.
Coaches work with members to create personal health improvement plans that are periodically reviewed and discussed.
Qualified Coaching Staff: Certified Diabetes Care and Education Specialists (CDCES), Dietitians, Nurses, and Exercise Experts.
5

Savings

Diathrive Health saves employers/partners 60-85% on supplies alone. And it doesn't stop there.
We work directly with manufacturers and sell directly to remove the cost layers of insurance and pharmacy. You and your employees no longer have to overspend for better health.
Access to affordable diabetes management reduces the cost of hospital and ER visits and other complications that come with poor diabetes management.
6

Better Health Outcomes

78% of people with diabetes don't test as much as they should.

Blood Glucose testing is crucial for a person with diabetes to control the condition before developing a significant medical event like hyperglycemia, kidney disease, heart attack, blindness, and amputation.

Regular testing, along with education and support, reduce the likelihood of these conditions by half.
[2]Regular testing reduces the risk of:

Our solutions can lower diabetes management costs by up to 85%!
Schedule A Demo To Learn More