Diathrive Health Achieves Validation Institute's Top Ranking - "Level 1- Savings Validation"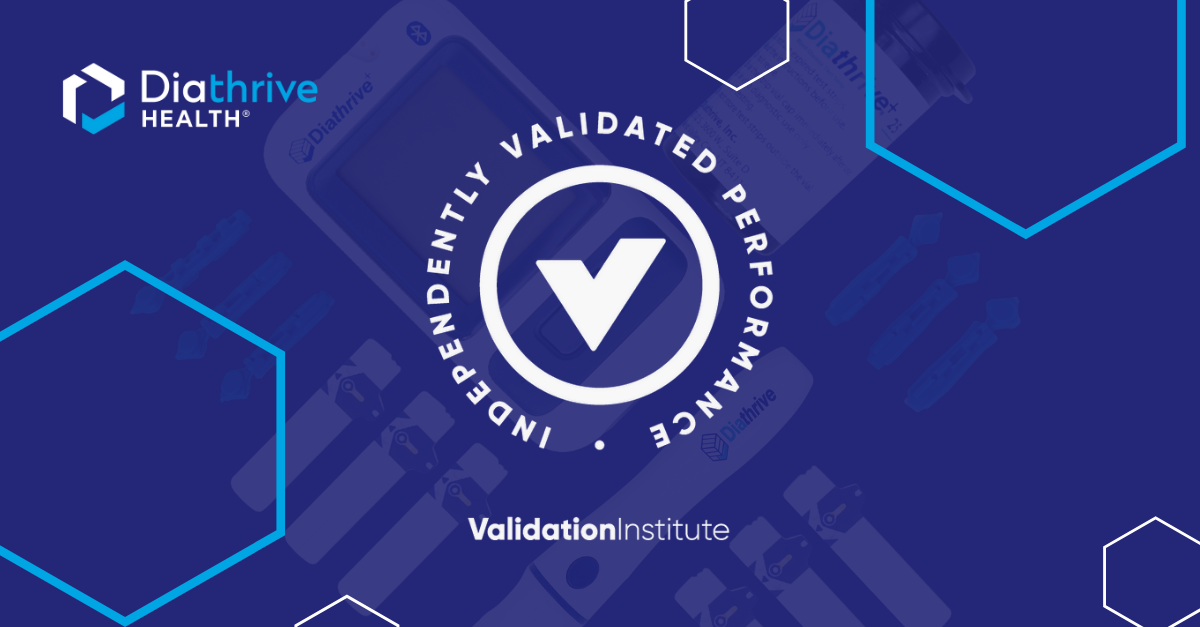 SALT LAKE CITY (APRIL 25, 2022) — Through a recent analysis conducted independently by the Validation Institute, the organization has awarded Diathrive Health with its most prestigious, "Level 1 - Savings Validation" for providing significant savings for people living with diabetes and employers/plans covering diabetes benefits to employees/covered lives.
The Validation Institute shows that Diathrive Health reduces overall health care spending per participant and plan purchaser on diabetes supplies with an average annual cost for commercial population spending of $1,683 and Diathrive Health at $600 annual cost per user.
Diathrive's unique diabetes management solution saves employers money by removing cost barriers on diabetes supplies, and by helping members address psychosocial barriers to managing a chronic disease.
"I worked in the health insurance industry for years", says Micheal Hennessy, founder, and CEO of Diathrive Health. "As I saw prices rising and access to resources decreasing, I felt passionate about driving the added costs out and making sure people could get world-class care. It's a more fair and honest way to do things so people aren't choosing between their health or paying their rent.
"Diathrive is the leading positive ROI solution in the market; we've built on a time-honored principle: an ounce of prevention is worth a pound of cure.
"When a payor comes to Diathrive, we perform a full claims analysis to identify who needs our services. We prove savings and ROI before we even launch.
"Our platform has Industry-leading engagement and clinically-proven efficacy that really shows you how we lower your healthcare spending for people with diabetes."
About Diathrive
Diathrive Health provides accurate, top-quality, FDA-approved diabetes supplies. Diathrive Health Enterprise members have access to unlimited glucose testing supplies and can refill at any time so they always have what they need to manage blood sugar. No prescriptions needed. No paperwork or fighting for coverage.
No Artificial Intelligence (AI) has ever lived with diabetes. It is a human condition requiring a personalized approach to management. That's why Diathrive Health created Health Advisor. Each participating member can connect with a health advisor from their mobile device to help them create a path to better health that meets them where they are. No judgment, no shaming, and no generic approaches. To learn more, visit www.health.diathrive.com.
About Validation Institute
Validation Institute is a professional community that advocates for organizations and approaches that deliver better health value - stronger health outcomes at a lower cost. We connect, train, and certify health care purchasers, and we validate and connect providers delivering superior results. Founded in 2014, the mission of the organization has consistently been to help provide transparency to buyers of health care.