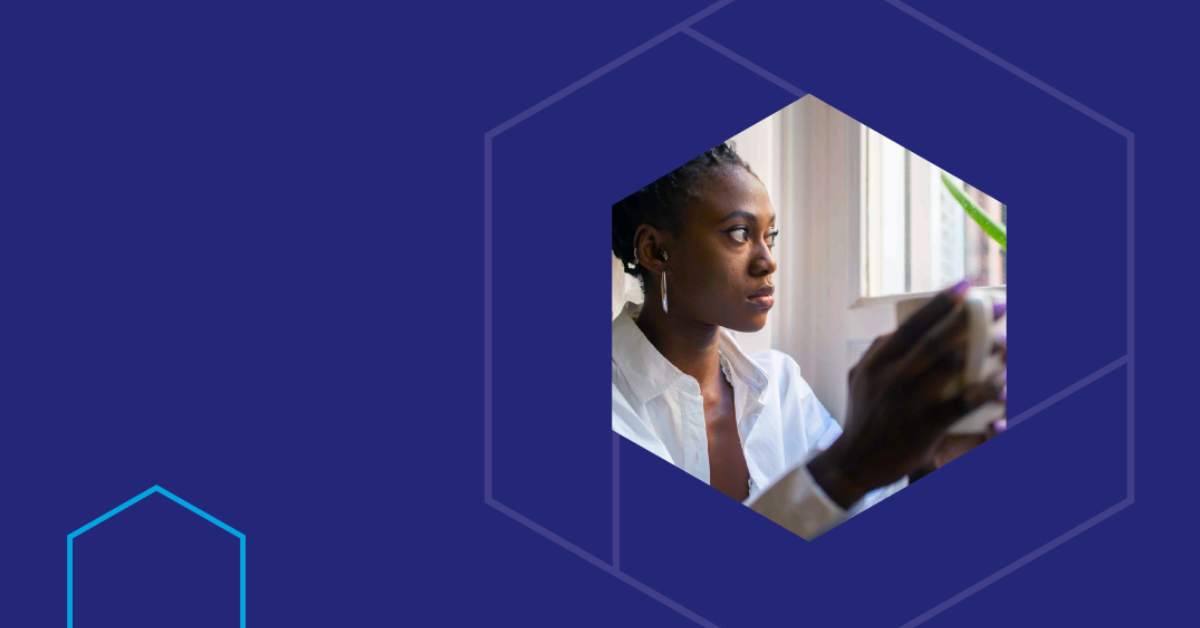 Health benefits. It's one of the most important ways to attract and retain top talent for your company. Largely, this is because healthcare is one of the most expensive aspects of living in the United States of America with healthcare costs increasing significantly year over year for decades.
Alongside growing healthcare costs, cases of diabetes have been consistently increasing. With $1 out of every $7 spent on healthcare in the US attributed to diabetes, it has become one of the leading drivers in health plan costs.
Rates of diabetes diagnosis and increasing healthcare costs being as they are, it has become important to provide solutions to help the workforce manage their diabetes better, or, where possible, prevent it.
So, why isn't your current diabetes solution working?
---
Q. "Can type 2 diabetes always be prevented or reversed?"
A. No. Type 2 diabetes is a chronic condition triggered by many factors, often outside the individual's control. It's far more complicated than lifestyle, including genetics and pancreatic dysfunction. Remission is often possible (stopping progression, stopping symptoms), but some level of clinical support or risk of symptoms returning makes reversal more complicated. 
---
1. One-size-fits-all does not work
These days, many solutions are jumping on buzzwords like "Artificial Intelligence" (AI) as an effective way to handle diabetes care at scale.
Of course, there are some general principles to diabetes management with many years and research to back them. But having an algorithm pushing those out to someone who is burnt out with the already overwhelming burden of managing their diabetes is a great way to push them further away from succeeding.
AI has never had diabetes. It has no empathy, no experience, and cannot identify the underlying problems that hold someone back.
That's why Diathrive Health created Health Advisor, our clinical support platform. Our members have unlimited access to meet with our diabetes professionals (the human kind). They are highly credentialed and prepared to help people identify their level of diabetes distress and create custom, sustainable plans to achieve better health outcomes. Individualized care is back!
2. Your diabetes solution is too expensive
Whether you are using a diabetes solution through a big insurance company/PBM or a stand-alone solution, it is an added cost. An arguably beneficial cost if it adds value to your workforce, but a cost nonetheless.
Most diabetes solutions come with access to tools, but no real guarantee that the tools will work. No proof that your costs will be reduced. No real partnership.
That's why Diathrive Health performs an audit on your existing diabetes spending and population. We identify who needs the solution, how much your business is currently spending, and present a savings projection before you sign anything.
Our clients save an average of 50-85% on diabetes supplies alone when they switch to Diathrive.
Diathrive Health is also a true partner. We are invested in your success. That's why we put 100% fees at risk.
3. Your diabetes solution isn't engaging
Your covered lives may get the supplies they are allowed to get and talk with their doctor every few months about their diabetes. The bottom line is that your workforce isn't truly engaged in their health or the solutions provided. If they aren't engaging, it isn't working.
Diathrive Health gets 80-100% engagement and NPS scores exceeding 90 (healthcare average is less than 40).
Our platform gives people unlimited access to tools needed for managing blood sugar as well as clinical support just about anytime they need it. We can get your employees and their dependents engaged with their health, moving them onward and upward toward better health.
4. Your diabetes solution doesn't address the real problems
Remember when I said diabetes isn't one-size-fits-all? That's because every individual's experience and health journey is unique. Diabetes doesn't affect everybody the same. And each person's level of diabetes distress is different.
That's why Diathrive Health has partnered with the Behavioral Diabetes Institute (BDI). BDI was founded by Dr. Bill Polonsky, PhD CDCES. Dr. Polonsky is the foremost expert in diabetes distress and how to overcome the barriers that hold someone back from improved diabetes health.
Our Health Advisors use tools developed by BDI to measure diabetes distress on an individual basis so they can help people identify the real problems: psychosocial factors, therapeutic inertia, diabetes education, nutritional therapy needs, unrealistic expectations, and more.
Why perpetuate a model that doesn't drive results?
Welcome. toDiathrive Health where you will experience a change for the better. Request a demo to find out how Diathrive Health can help you decrease your healthcare costs and improve population health for your workforce. 
---
About Diathrive Health
Diathrive Health provides accurate, top-quality, FDA-approved diabetes supplies. Diathrive Health Enterprise members have access to unlimited glucose testing supplies and can refill at any time so they always have what they need to manage blood sugar. No prescriptions needed. No paperwork or fighting for coverage.
Through its Enterprise program, Diathrive Health is saving employers up to 85% on their diabetes health benefits and helping members achieve better health outcomes. Diathrive Health was recently awarded highest-level validation for healthcare savings from the Validation Institute.
Learn More About Diathrive Health.