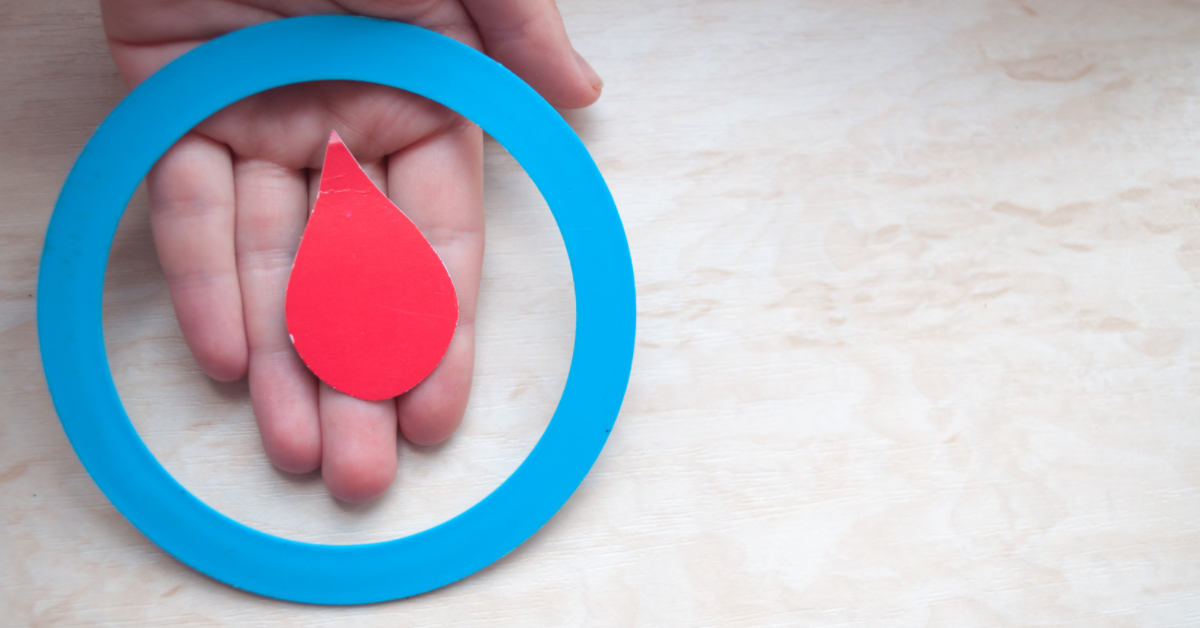 ---
November is Diabetes Awareness Month -- a lot of people around the world are affected by diabetes, and it's a good time to show support and spread some helpful info!
---
Diabetes Awareness Month is every November, and is focused on raising awareness about diabetes. Each year has a specific focus. For example, 2020 was focused on taking care of youth who have diabetes. 
The American Diabetes Association (ADA) trademarked "American Diabetes Month" in 1997, with goals to:
The Juvenile Diabetes Research Foundation (JDRF), a nonprofit organization focused on research and community and activist services, is also a significant contributor to Diabetes Awareness Month.  If you or someone you know has been recently diagnosed with diabetes, or you simply want to learn more, there are a host of ways to learn about diabetes year round, but Diabetes Awareness Month provides even more opportunities to hear stories from people living with diabetes, learn about the latest research, and connect with others across the United States who can help you in your journey living with diabetes. 
In recent years, diabetes awareness has gone global, with observance of World Diabetes Day each November 14, a day that marks the birthday of Dr. Frederick Banting, the co-discoverer of insulin. World Diabetes Day has been around unofficially since the 1990s and early 2000s, but in 2006 it became official when the International Diabetes Foundation petitioned the United Nations to issue a resolution to officially recognize the date.
What Exactly is Diabetes?
Diabetes mellitus is the scientific name for diabetes and refers to a group of diseases that affect how the body uses glucose. 
When you eat, your body processes food into glucose (sugar) and other nutrients that are absorbed from your intestine into your bloodstream. Glucose is the main energy source for your body, but it needs help getting into your cells. Beta cells in your pancreas monitor your blood sugar, and when blood sugar rises after you eat, your beta cells release insulin. Insulin acts like a key, allowing your cells to absorb glucose for energy. If your pancreas doesn't produce enough insulin, or your body doesn't use insulin efficiently, the extra glucose builds up in your blood, and causes health problems.
There are several types of diabetes. The underlying cause of diabetes is different for each type, but all types cause a buildup of sugar in your blood that can cause serious health problems.
Most Common Types of Diabetes
Type 1 Diabetes: Type 1 diabetes occurs when an autoimmune condition causes your body's immune system to attack and destroy the cells in your pancreas that produce insulin. Type 1 diabetes is less common than type 2 diabetes and is thought to be caused by a combination of genetics and environmental factors. Although type 1 diabetes can occur at any age, it is most commonly diagnosed in children and young adults. Another diabetes type, latent autoimmune diabetes in adults (LADA), is often categorized alongside type 1 diabetes because, in LADA, natural insulin production slows and eventually beta cells fail completely. Here's an overview for managing type 1 diabetes.
Type 2 Diabetes: For people living with type 2 diabetes, the body does not produce enough insulin or does not use it efficiently. This is the most common form of diabetes and is caused by factors such as family history and genetics, and is commonly diagnosed among people who live with certain risk factors. Type 2 diabetes most often occurs in adults. Type 1 diabetes can be misdiagnosed as type 2 diabetes. If you have symptoms of diabetes, make sure you discuss the possibility of a diagnosis of type 1 diabetes with your doctor, even if you are an adult. Here's an overview for managing type 2 diabetes.
Prediabetes: People who have prediabetes have a higher than normal blood sugar level, but it isn't high enough to be considered type 2 diabetes. People who have been diagnosed with prediabetes are more likely to develop type 2 diabetes, but it is not inevitable. Changes in lifestyle, like adjusting food choices when available, increasing exercise, and maintaining a healthy weight, can help bring your blood sugar back to normal ranges and avoid progressing to a type 2 diabetes diagnosis. Here is more info on prediabetes.
Gestational diabetes: Gestational diabetes is caused by hormonal changes during pregnancy and genetic factors. Gestational diabetes often goes away after the baby is born. Many times, it has no symptoms, which is why women get tested at the appropriate time during pregnancy. Here's an overview for managing gestational diabetes.
3 Most Common Symptoms of Diabetes 
Some people with diabetes have very mild symptoms and some have more noticeable symptoms. Although many symptoms are the same for type 1 and type 2 diabetes, how they come about is often different. Symptoms of type 1 diabetes can come about quite suddenly, but symptoms of type 2 diabetes usually come about gradually. 
The 3 most common symptoms of diabetes are: 
Urinating often. When you are living with untreated or undiagnosed diabetes, your kidneys work hard to remove excess sugar from your blood, causing you to urinate often.  

Excessive thirst. An imbalance in one part of your body causes imbalances in other parts of your body. Because your kidneys are working hard to remove excess sugar from your blood, you feel very thirsty. 

Excessive hunger/fatigue. Depending on the source of information, either excessive hunger or fatigue round out the list of the top three most common symptoms of undiagnosed diabetes. This is because these two symptoms are closely related (like frequent urination and excessive thirst). If you are living with diabetes, it is difficult for your body to convert glucose from your food to energy. Lack of available nutrients in your system causes you to feel the need to eat constantly. Feeling tired or fatigued goes hand-in-hand with feeling hungry. If your body is not getting enough nutrients from food, you feel extremely tired, even if you are getting a good night's sleep. 
Why Do We Need a Diabetes Awareness Month?
According to the Centers for Disease Control and Prevention, in 2018 an estimated 34.2 million people  in the United States were living with diabetes (diagnosed or undiagnosed). This represents 10.5% of the United States population. That's a big number. 
Additional statistics available from the Diabetes Research Institute indicate that, of the 34.2 million people in the United States living with diabetes, 13% (34.1 million) were adults 18 years or older; and 21.4% (7.3 million) of these individuals were not aware that they have diabetes. Diabetes is also the seventh leading cause of death in the United States (based on 2017 data).
The ADA estimates that people living with diabetes have average medical expenses of $16,752 per year, with about $9,601 of that attributed to diabetes. This is about 2.3 times higher than people who do not live with diabetes. Secondary conditions associated with diabetes include heart and kidney disease, stroke, nerve damage, eye problems, circulation problems and dental disease.   
According to the Diabetes Research Institute, the prevalence of diabetes is the highest among indigenous peoples (American Indian/Alaskan Natives) at 14.7%, followed by people of Hispanic origin at 12.5%, non-Hispanic blacks (11.7%), non-Hispanic Asians (9.2%), and non-Hispanic whites (7.5%). 
Based on these statistics, it is easy to see the benefit of raising awareness about diabetes. 
How To Get Involved
There are many ways to get involved in Diabetes Awareness Month, from online activities to in-person events. 
Some ideas to get involved include: 
What Other Resources Are Available?
There are many resources available to you, from healthcare providers to support groups to diabetes blogs. In our Diathrive blog you can find articles, information, and recipes to help you understand the many aspects of diabetes. 
If you're looking to expand your current knowledge about diabetes, here some articles that go over some interesting aspects about diabetes management:
If you are concerned about diabetes, or you've been recently diagnosed and are looking for a little help as you get familiarized with diabetes self care, we can help there, too!
Because so many people around the world are affected by diabetes, it is important to raise awareness of the condition. There are ways to participate in diabetes awareness year-round, but November is set aside each year to focus on the condition, raise funds for diabetes research, and support people living with diabetes. Diabetes awareness month is also a good reminder of all the resources that are available to people living with diabetes. 
---
Sources:
National Diabetes Statistics Report 2020 | Centers for Disease Control and Prevention
Solely Focused on Curing Diabetes | Diabetes Research Institute
Home | American Diabetes Association 
Type 1 Diabetes Research Funding and Advocacy | JDRF 
November is Diabetes Awareness Month and World Diabetes Day! | Healthline
National Diabetes Awareness Month: 10 Ways to Get Involved, 425 Million Reasons to Care | The diaTribe Foundation