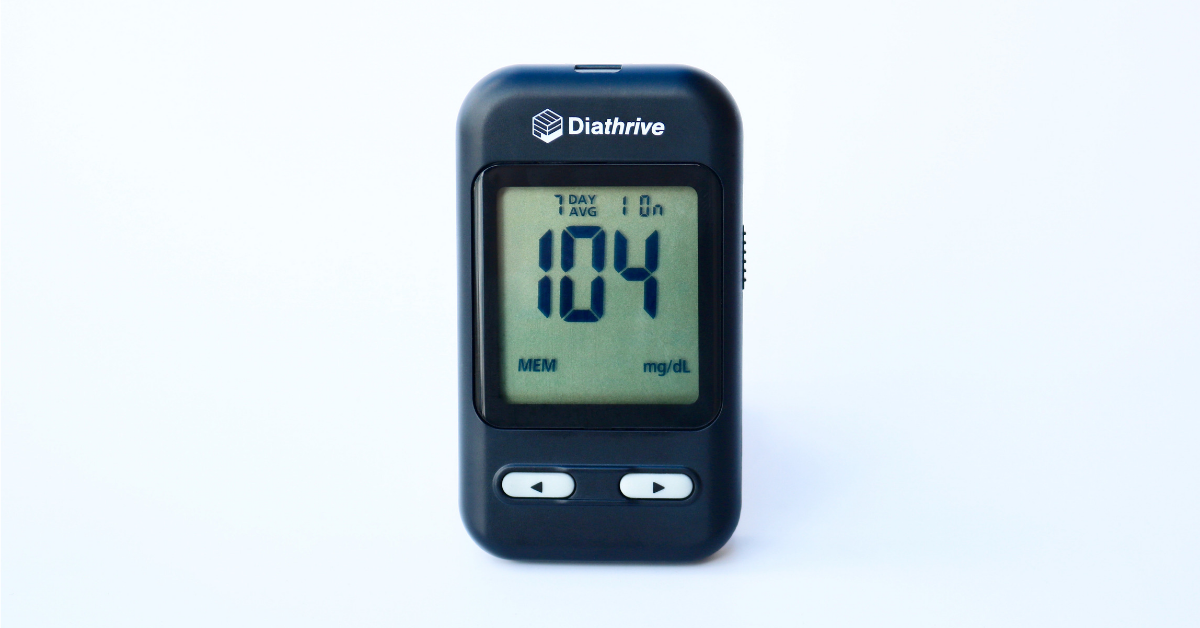 ---
Glucose meters are the foundation of self-care for people with diabetes. Even people using CGM should have and use a glucose meter to make sure the results are accurate. So, what should you consider when choosing your meter? Here are some important factors. 
---
Having diabetes, whether you are newly diagnosed or well-seasoned, means your blood sugar needs your attention. All of your experience may be with one glucose meter that was given to you at diagnosis. Or, perhaps you're like me and have tried more meters than you could possibly remember. Over the past 20+ years that I have been self-managing diabetes, there have been minor changes in glucose meters. But, the importance and necessity for them have increased rapidly the more we have learned about the impact regular glucose monitoring can have on improving our individual health. And now with so many options on the market (and with them, so many limitations) let's look at important features to consider when choosing a meter. 
The hardware has been shrinking, data is totally accessible to the user rather than just our healthcare professionals, results come in quicker (I believe it took 30 seconds in 1997 vs. 5 seconds now)
Accuracy 
Most notably, improvements in accuracy have been making strides. This is the most important factor to consider in a glucose meter. Some believe that the biggest brands in blood sugar testing have the most accurate glucose meters. This is not true. The FDA has to approve all meters sold in the United States, so whatever meter you get, you can know that it has passed the FDA test. Some have taken it a step further, declaring even tighter standards, because FDA-approved meters were not being monitored for continued accuracy after they went to market. 
How do you know if your meter passes the higher standard? You can find independent studies on some of the biggest names in glucose monitoring to show how well they compare to others. But, not all meters are on the list, and many additional options may be a better fit for you without compromising on accuracy. The best way to know if your meter is accurate is to take it with you the next time you get labs done. With clean, dry hands and strips you have verified using control solution, check your blood sugar with any meters you may have right before the Phlebotomist draws your blood. Ask them to tell you your glucose level so you can compare their results (veinous) with your glucometer results (capillary). The results will have some variance, so don't be too hardline about it, but you will be able to see which meter is probably giving you the most accurate results. 
Clean hands, pure blood and the right sample size are very important when it comes to accuracy. Make sure you are getting the most accurate readings using our 3 Tips for Better Blood Sugar Accuracy.
Price
One factor that should be less important than accuracy is the price. Sadly, it is often the first factor we are forced to consider when choosing a glucose meter. The current healthcare system in the United States is a cycle of big brands, health insurance companies, and their pharmacy benefit managers. Prices have risen rapidly over the years. Did you think the more expensive, big-brand meters were sure to be the best? They aren't necessarily. The higher cost is at the consumer's expense. Rather than paying for greater accuracy, consumers are paying for marketing budgets and exclusivity deals behind the scenes that benefit the cycle. 
How do you know if your meter and test strips are overpriced? If you are paying more than 16¢ per test strip on average, you are paying too much. In fact, there are many FDA approved meters with test strips that cost much less than that (see our subscription plans). The average cost of 50 test strips from big brand names with similar accuracy standards ranges from 75¢ to over $2.00 per test strip. That's a lot to pay for equipment that can give you the same blood sugar results as test strips averaging under 16¢. 
Insurance
If you have health insurance, you probably know that they like to tell you what you can or cannot use (what they do or do not cover). That's because your insurance company gets money from big brand meter companies to exclusively cover their equipment. It has less to do with how accurate the equipment is and more to do with how much money the insurance company will make. Whatever brand they choose to cover, it's probably the one you end up using. You may have a monthly copay, or if you are on a high deductible plan, you may pay full price out of pocket until you finally meet that seemingly unreachable dollar amount, after which you pay 20% of the cost for that small window at the end of the year. 
But, did you know that you don't actually have to go through your insurance provider for your glucose meter and test strips?
How do you know if you should cut insurance out of your decision on a glucose meter? Consider how many times per day you check your blood sugar and the amount you pay out of pocket. 
1x a day - don't pay more than $8/month
2x a day - don't pay more than $12/month
3x a day - don't pay more than $16/month
4x a day - don't pay more than $22/month
5x a day - don't pay more than $26/month
6x a day - don't pay more than $30/month
It may also be worthwhile to consider the principle of this factor. You can get what you need without supporting the Big Pharma cycle, cutting out the additional costs going into a corrupt healthcare industry. It won't change unless consumers withhold their dollar power from the status quo.
Important Features 
Think about the actual functionality of your favorite glucose meter. What features matter the most to you? What's missing?
I've asked around to find out what features are popular or important to people Here are some popular features that I, and our community, have identified:
Accessible data (numbers) - whether with a cable or using Bluetooth technology, you should be able to pull your blood sugar numbers from the meter and into an environment on a smartphone or desktop computer where you or your health care team can use the information to measure and adjust your diabetes treatment plan. 
Simple - the motions of checking blood sugar haven't changed much in decades. But, the software in some glucose meters has become complex. Consider whether your meter has extra complications that you want or need.
Meter size - do you keep a meter on you at all times? Is it in a backpack, purse or pocket? Compact is great if you need to carry your meter in your pants pocket. But, if you like to carry it with your other diabetes equipment, it may not need to be the smallest meter in the world. Also, consider...
Screen size - Can you see the number on your screen? Does it disappear in sunlight? Do you need to be able to see it in the dark of night turning on a lamp? Is the text large enough?
Averages - Your meter should store hundreds of blood sugar checks so you can collect and use all of your data. A good meter will allow you to see 7-, 14-, 30-, 60- and even 90-days average glucose readings at a glance.
Be sure the accuracy and price are right before digging into the additional features but don't hesitate to consider the additional features that matter most to you. 
Getting Your Supplies
A monthly trip to the pharmacy used to be the only way to get diabetes testing supplies. While that option is still available, we live in a world of quick delivery to your doorstep. With a little planning, you can reduce the time, effort and money involved in getting your supplies. Simply order your diabetes testing supplies through a company like Diathrive and get supplies shipped directly to you. Set it and forget it with a quarterly subscription plan, and you'll get what you need when you need it. Free shipping isn't a bad perk either. Diathrive has that.