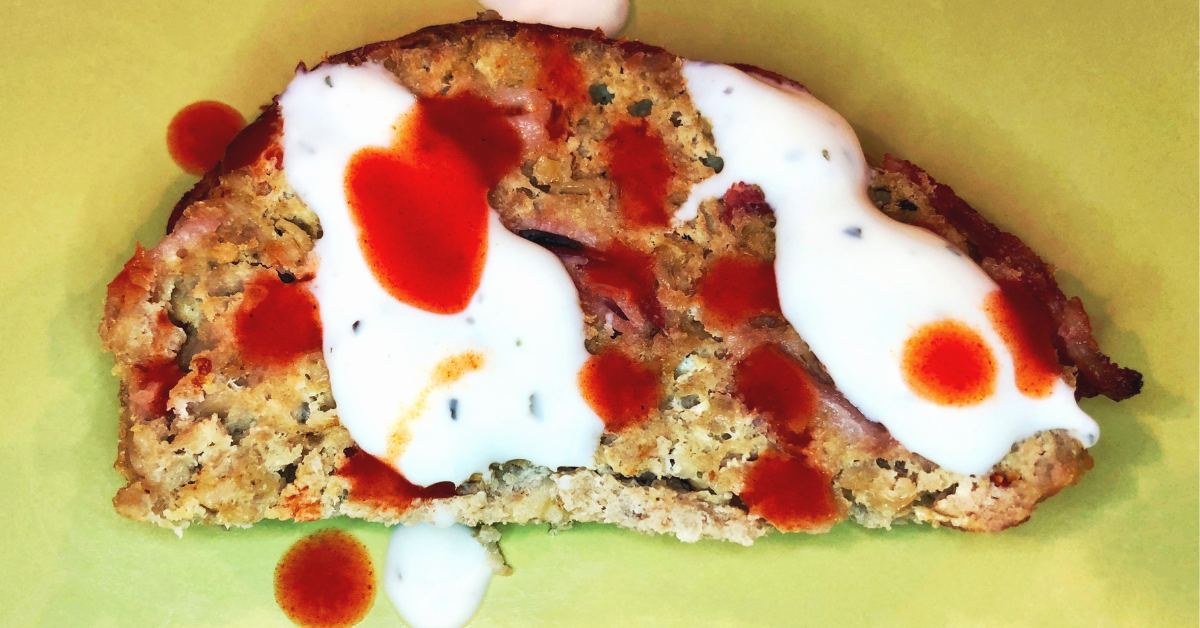 ---
Normally loaded with bread crumbs, meatloaf can be a high-carb meal. Here's a great way to make a bread-less meatloaf, from Charlie Allred, The Healthy Diabetic.
---
 To be honest, this healthy turkey meatloaf is our Monday dinner most of the time. It's so easy and delicious! Our kids will eat it and I'm always thrilled to have this dish! You can add tons of extra veggies, too. I like to add peppers, onions, shredded zucchini and chopped mushrooms. The options are endless. The veggies are mostly hidden, too, so if you have a picky eater, they won't know they are there.
The recipe below includes red peppers, but feel free to substitute whatever peppers or veggies you have in your refrigerator and adjust the carb-count accordingly. 
In the photo, I have used hot sauce and a healthy yogurt ranch (not included in the nutritional information). Feel free to dip away with a low-carb dip of your choice!
To make four servings
Ingredients: 
1

lb

lean ground turkey

you can use lean or extra lean

1

egg

1/2

cup

chopped peppers

1

tablespoon

garlic powder or tube garlic

1

tablespoon

granulated onion

1

tablespoon

Italian seasoning

1

teaspoon

liquid smoke

1/4

cup

oatmeal

for

 a few good carbs
Directions: 
Preheat the oven to 400 degrees.

 

Mix all the ingredients in a bowl with your hands until fully mixed.

 

Add turkey mixture to a greased loaf pan.

 

Cook 40 minutes or until done.

 

Cut into 4 servings and serve.
Use your favorite low carb dipping sauce! Enjoy :)