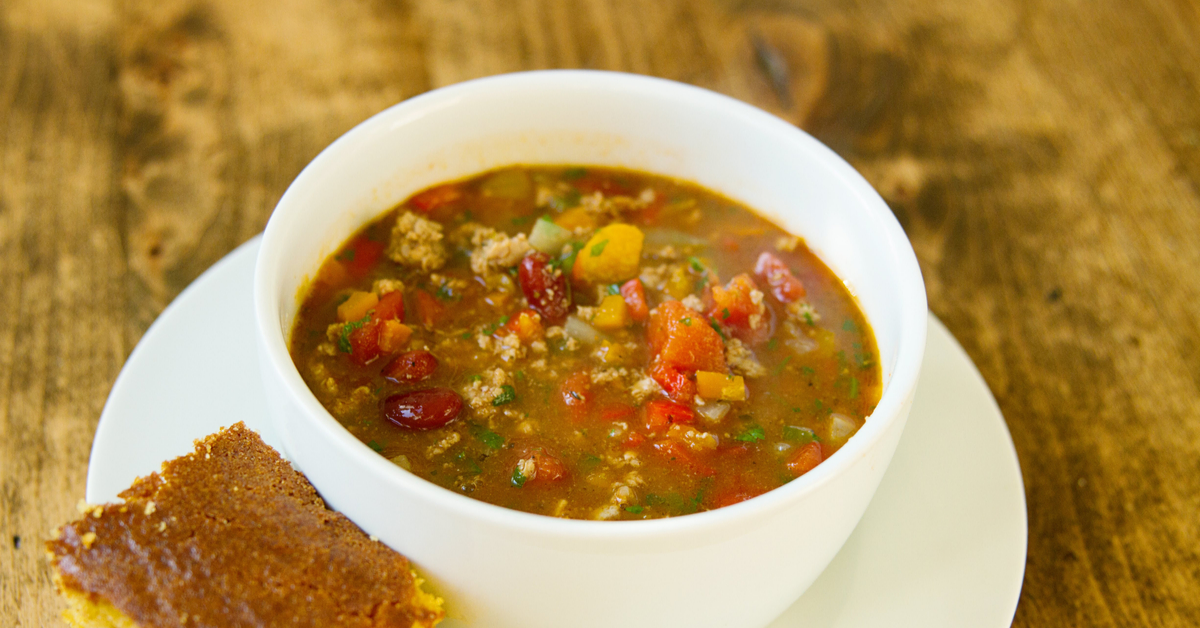 ---
From our Slow Cooker Recipe Collection, here is a warm, hearty meal for Fall. Get the recipe here! 
---
Chili is the perfect comfort food for cool weather, and this healthy chili, with ground turkey and vegetables, is no exception. Throw it in the slow cooker for a stress-free meal, or cook it up in a pot for a quick meal.
Ingredients
1 lb ground turkey

1 onion, diced

1 each of red and orange bell pepper, finely diced

2 cloves minced garlic

1 jalapeño, seeded and

finely diced

1 can red beans (not drained)

1 can diced tomato (not drained)

2 cups vegetable broth • 1 TBSP cumin

2 tsp dried oregano

1⁄2 bunch cilantro, chopped
Directions
Brown the ground turkey in a pan. Add onion, peppers, jalapeño and garlic. Cook until starting to soften. Pour into the slow cooker. Add the cans of tomato and beans, vegetable broth and seasonings.
Cook on low for 4-5 hours.
Stir in the cilantro and salt and pepper to taste.
Want more diabetes-friendly recipes like these? Check out our Slow Cooker Recipe Collection for Diathrive members!