Our team had a great time in June 2018 attending the Taking Control of Your Diabetes health fair in Spokane, WA. While we love all of the TCOYD health fairs and the great education that they provide, the best part for our team is meeting with Diathrive members, hearing your stories, and learning how Diathrive has been able to help improve your life! 
---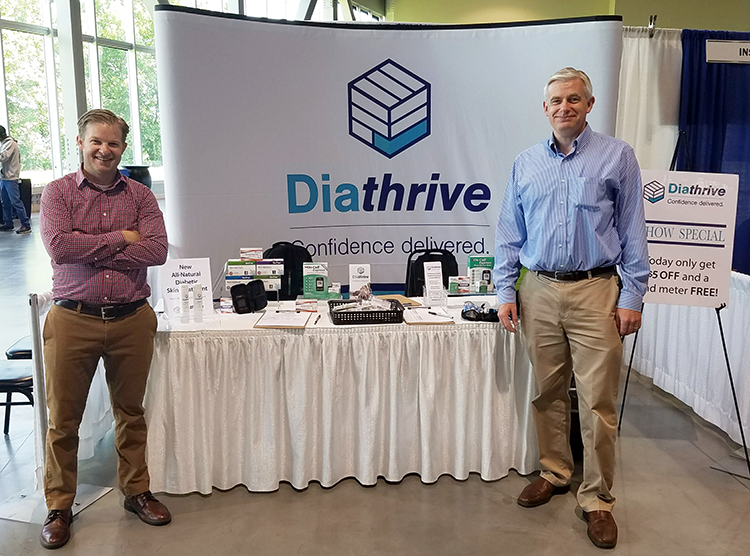 Ben Lonsdale & Michael Hennessy at the Diathrive Booth 
---
The day was spent learning from experts in the diabetes field of research. Just as with all TCOYD events, Dr. Steven Edleman gave a great education presentation on diabetes, the increase in diagnoses nationwide, and current research and innovations that are making life easier for people with diabetes.
---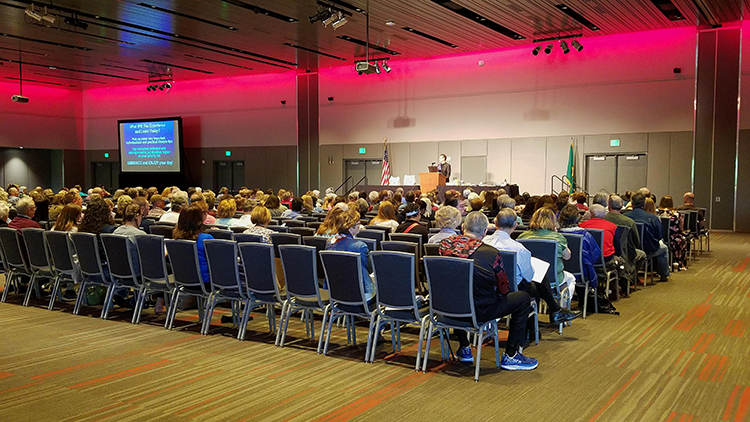 Dr. Edleman's welcome presentation at TCOYD - Spokane 
---
We also had a great time learning how to cook delicious, diabetic-friendly meals with Chef Robert Lewis. During the event, our team made an exciting announcement regarding a new partnership we have made with Chef Robert's company, the Happy Diabetic! To learn more about this announcement, click here. 
Whenever our team is out traveling, we like to meet with Diabetes Educators in the area. In Spokane, we were able to meet with Debbie Belknap, RN CDE, Laurie Payne, RD CDE BCADM, and Bre Bergeron, RD CDE with Inland Northwest Health Services Community Wellness (INHS). They gave us great insights into the most common questions and concerns that people with diabetes share and of areas where Diathrive can step in and help. The meeting was an absolute pleasure and our team looks forward to implementing their suggestions and advice in our upcoming articles, newsletters, etc.  A special thanks goes out to Debbie, Laurie and Bre for taking time out of their busy schedules to help Diathrive better serve the members of our community. 
TCOYD health fair takes place a few times per year at various locations. You can learn more about TCOYD's events here.