Michael, Ben, Chef Robert, and Tim Accidentally go to Comic-Con...
Due to the popularity of the Disney claymation film The Nightmare Before Christmas, each year, starting in mid-September and running through December, Disneyland's Haunted Mansion is re-themed as the Haunted Mansion Holiday and features characters and songs from the movie.  The ride begins with a narrator who says:   For the story that you are about to be toldBegan with the holiday worlds of oldI know you're curiousTo see what's insideIt's what happensWhen two holidays collide
The story I am about to tell you is very similar. It too features characters from The Nightmare Before Christmas and only needs a slight tweaking by changing the words "holiday" to "conference" to illustrate where we're going
TCOYD Spokane started out much like any other TCOYD conference.  We were greeted by a room full of people with diabetes who were very enthusiastic to spend the day being educated, entertained, and to make new friends who understood their struggles.  Then Captain America walked into the room followed by a woman who was painted green.  We quickly knew that, in the words of my favorite sci-fi movie, "something is afoot at the Circle K" (or TCOYD Conference).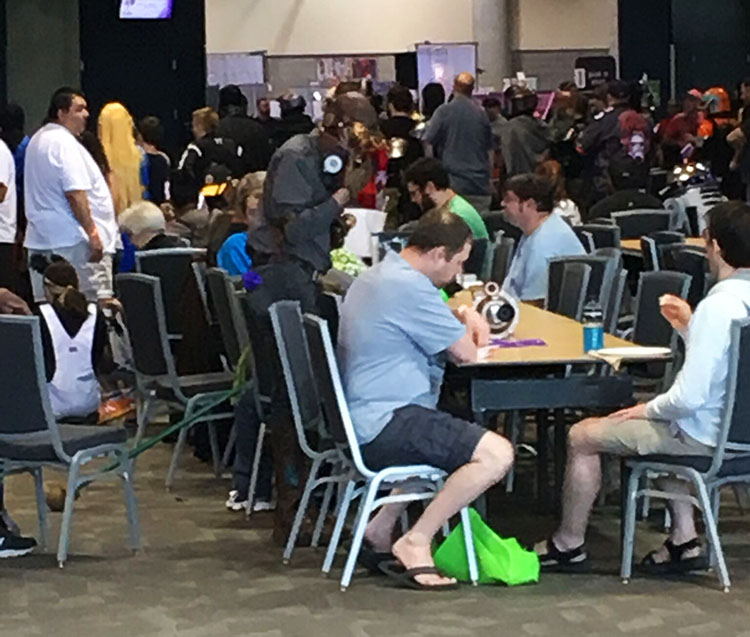 It turns out that TCOYD had been scheduled right across the hall from
Comic-Con Spokane
.  Our conferences shared the same common area, concessions, and bathrooms, but definitely not the same audience.  As soon as the first break arrived, our entire team found ourselves completely underdressed as we wondered the aisles surrounded by Wonder Woman, Jack Skellington, Batman, at least 17 Han Solos, The Doctor, Racoon Mario (he was our favorite), and a plethora of other sci-fi, comic, and game heroes.  While most of us were completely out of our element,
Chef Robert
was busy getting his picture taken with Darth Vader.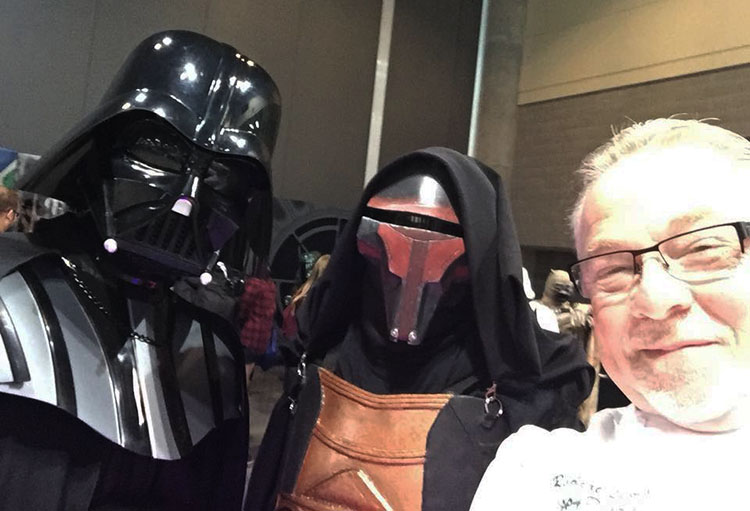 After a few minutes of exploring, Ben and Tim made their way to the celebrity booths.  They weren't too impressed with the Blue Power Ranger or Little Kid Boba Fett but were quickly starstruck when Lou Ferrigno walked it... He is the best Incredible Hulk.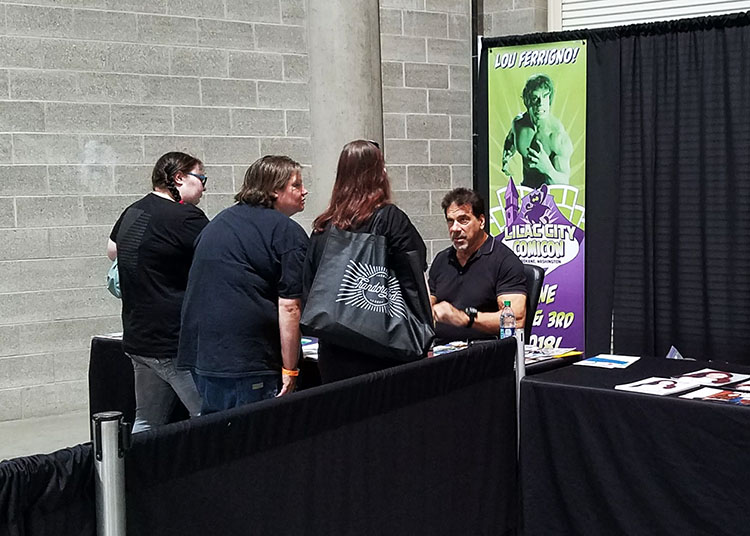 While not your typical TCOYD conference and definitely not two conferences that would normally be paired together, it was a fun and memorable adventure.  The truth is, while we felt a bit out of place in our slacks and button up shirts, we weren't too far off from the average Comic-Con attendee.  Afterall, we were out until 1:00 AM the previous night catching the last showing of Solo: A Star Wars Story.