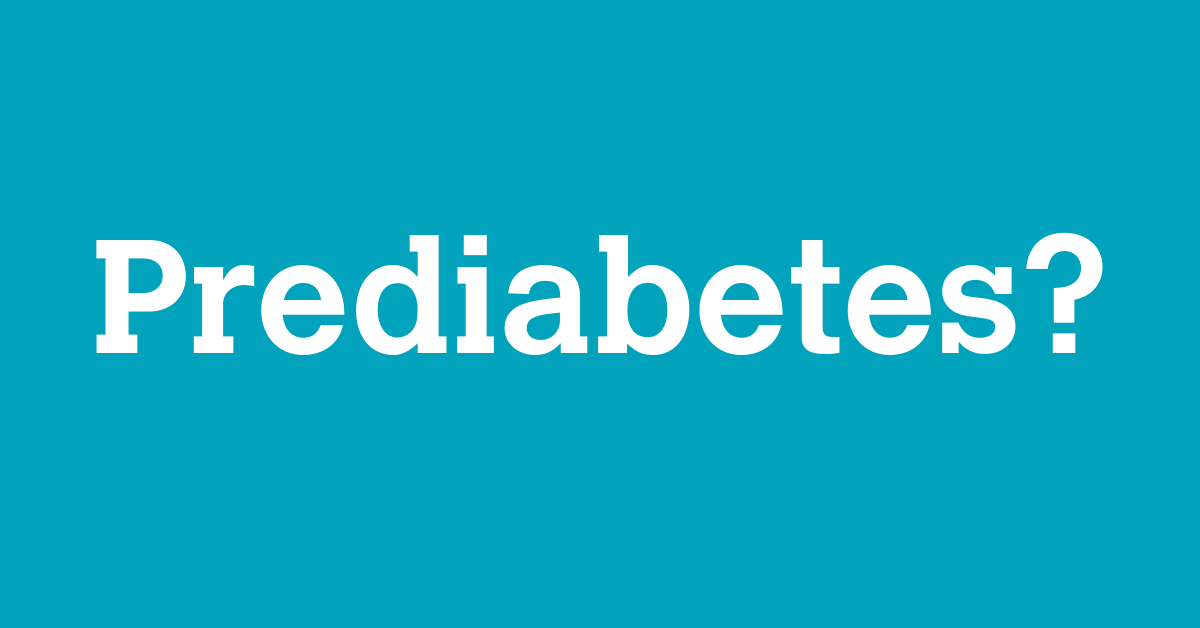 ---
1 out of 3 Americans has prediabetes (84,000,000 people). Only 10% of them know they have it. People with prediabetes could develop type 2 diabetes within several years and are at higher risk for strokes and heart disease. Knowing whether or not you have prediabetes, you can make important decisions to improve your health status. This test is based on demographics and statistics from previous studies on diabetes risk. 
---
Do I Have Prediabetes?
In 2016 the American Diabetes Association, Center for Disease Control and Prevention, and the American Medical Association teamed up on a campaign to raise awareness of prediabetes in hopes of decreasing cases of this all-too-common disease. Here's a short version of it:
 Answer the following questions.  If you answer YES to a question, give yourself a point.  Keep track of your total score.  
What is your age? Over 40?, +1, Over 50? +2, Over 60? +3
Has anyone in your family had type 2 diabetes? +1
Have you been diagnosed with high blood pressure? +1
Do you exercise less than 2 times per week? +1
Are you male? +1
Are you overweight (BMI over 25)? +1
If your total score = 4 points or more, your chances of having or developing prediabetes is high. The only way to know for sure is to do a blood glucose test. You can do this with your doctor or you can order an at home blood sugar test by clicking here. A fasting (morning, or 8 or more hours after eating) blood sugar result ranging from 100 to 125 mg/dL (5.6 to 7.0 mmol/L) is an indicator of prediabetes. Above that is an indicator of type 2 diabetes. 
Early diagnosis of prediabetes is a good thing. By making some basic lifestyle changes, like adjusting your diet and exercising more, you can often reverse pre-diabetes and avoid an eventual type 2 diabetes diagnosis. Commit to making healthy choices. Educate yourself about prediabetes and type 2 diabetes prevention. Take control of your health. 
To read some of our Healthy Lifestyle Tips click here   
To download a free brochure from the American Diabetes Association on what type 2 diabetes is click here  
To take the full prediabetes risk test click here 
---
Originally published 8/5/2017
Last updated 1/10/2018