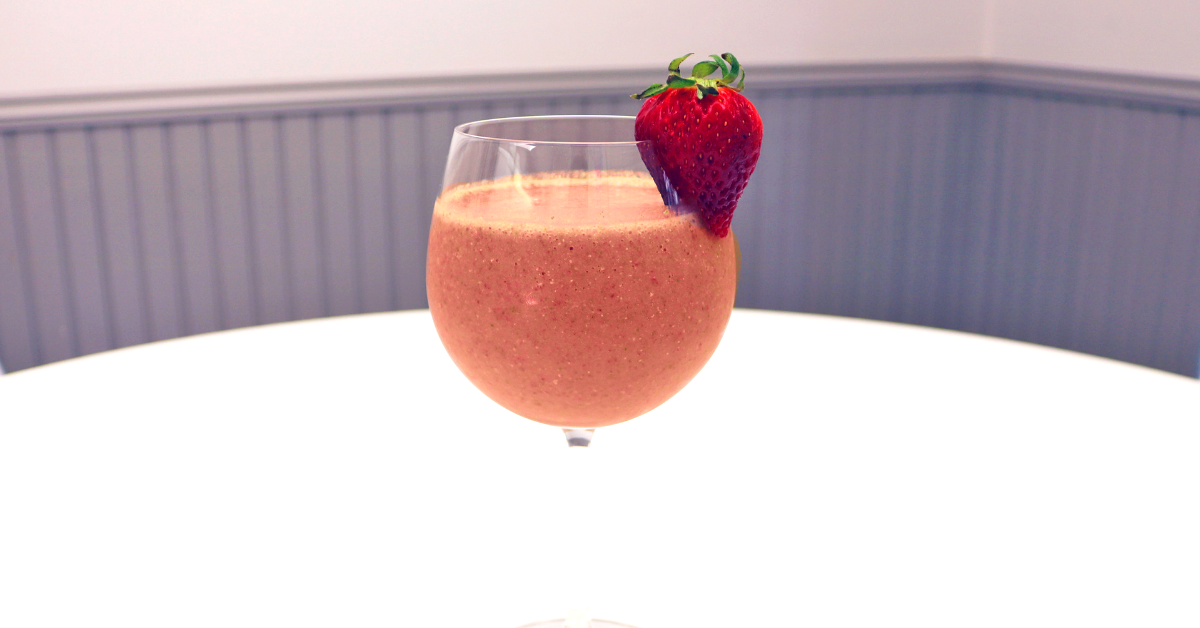 ---
Timika Chambers, CDE recommends this simple, nutritious smoothie with 5 ingredients. Give it a try! Recipe here. 
---
Add these ingredients into a blender and blend until smooth:
1 cup of frozen strawberries
1 cup of spinach
2 cups of alternative milk (almond, cashew or soy)
1 ripe banana
1 TBSP chia seeds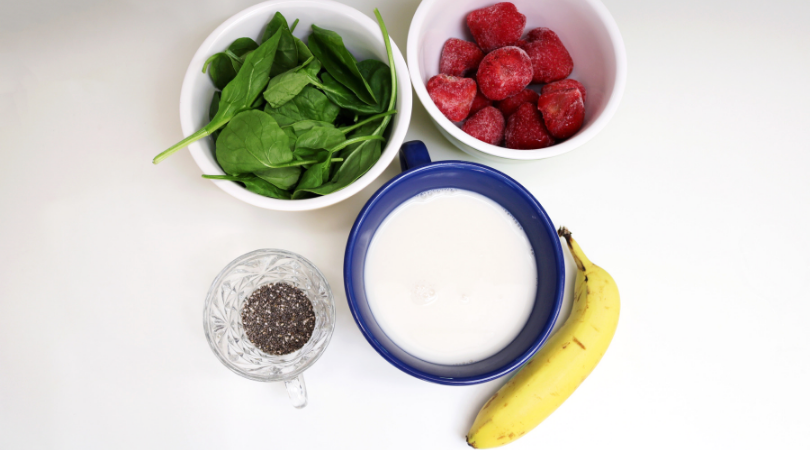 Use frozen fruit in place of ice, or add more ice to make more without increasing total carbohydrates. Use the ripe banana in place of sweeteners for natural, nutritious sweetness. Or, You can add an alternative sweetener instead of the banana to limit the number of carbs in your smoothie.