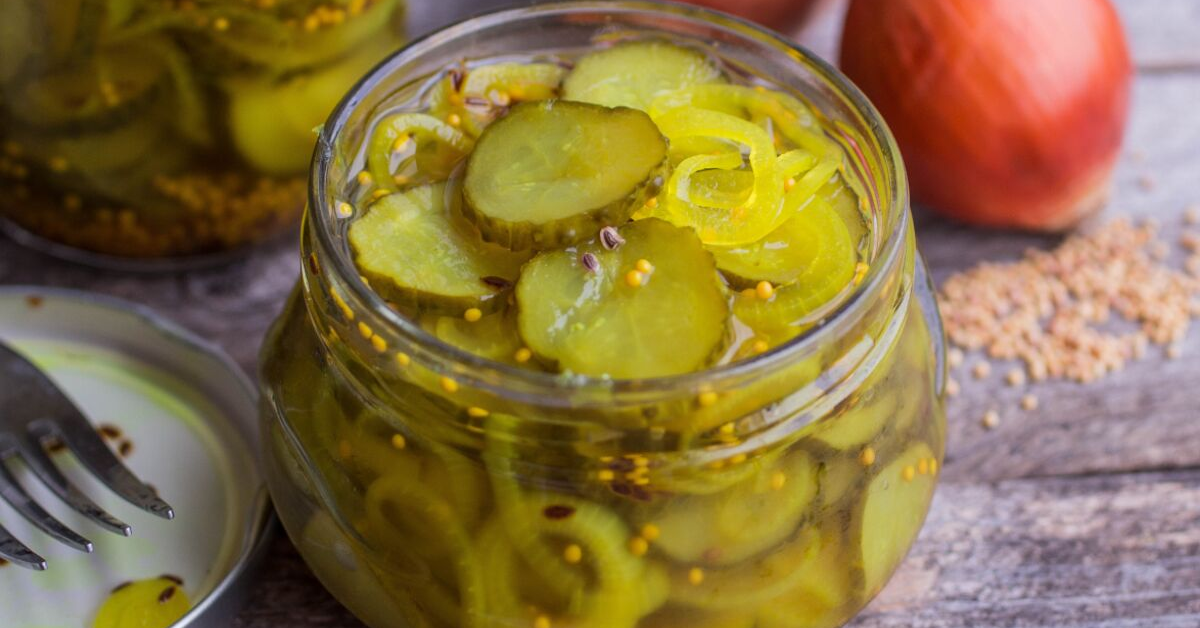 ---
Make homemade pickles in 15 minutes with this quick, easy recipe 
---
If you love pickles, you'll love these delicious pickles that you can make at home. They are fresh and flavorful and you can adjust the recipe to your flavor preferences. Try them today!
Ingredients
1/2 cup white vinegar
2 tsp sugar or substitute 
1 tsp mustard seed 
1 teaspoon salt
1 clove cracked garlic
1 teaspoon dried dill
1 bay leaf
4 Kirby cucumbers
1/2 an onion (optional)
Directions
Slice cucumbers into rounds, about 1/2 to 1-inch thick.
Heat a small saucepan to medium-high. Add vinegar, sugar, mustard seed, salt and garlic. Cook until simmering and sugar has dissolved. 
Toss dill, bay leaf, sliced onions and cucumber slices together in a heat-proof mixing bowl. 
Pour the simmering liquid over the cucumbers and stir. 
Cool to room temperature or chill before serving.