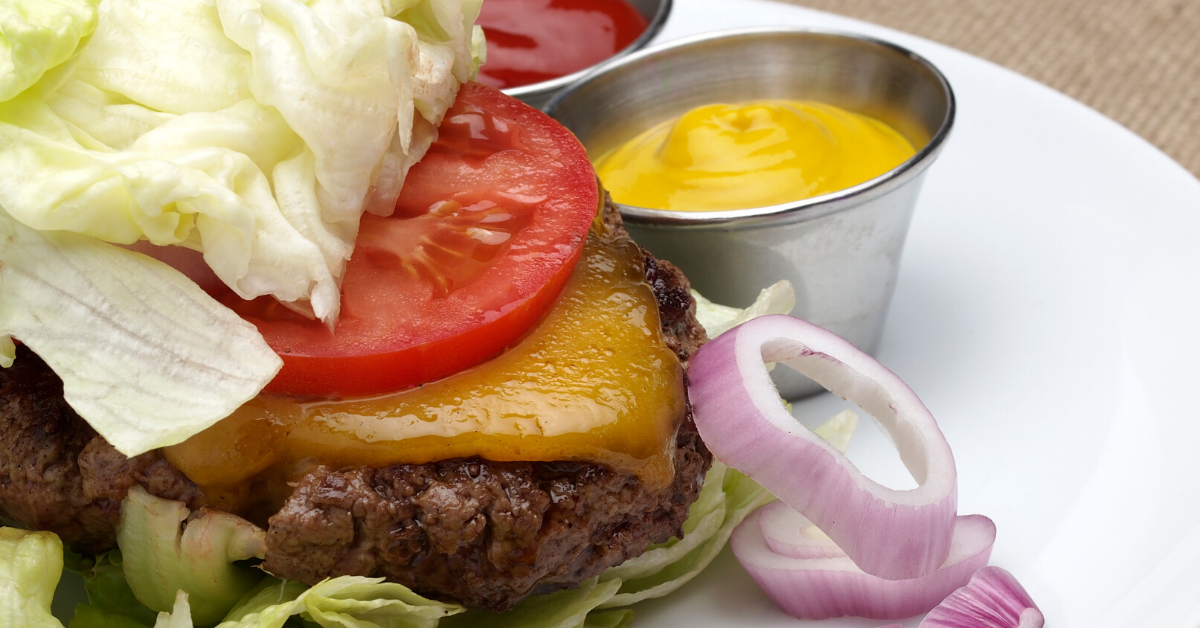 ---
Hamburgers may well be the most popular grill meal. But there's a difference between a burger and a BURGER! Here's a BURGER for you to try!
---
Hamburgers.
The good thing is they are generally very low-carb and high-protein. And they are so versatile. You can stack them however you want with full control over the carbohydrates you add. If you have some room in your daily eating plan for some carbohydrates you can use a delicious bun and some regular sauces. Or, if you are looking for lower carb, try adding some sugar-free sauces, tomato, onion, and whatever else you like, and wrap it up in some nice, crisp lettuce leaves. 
Here's how to make the patties.
Ingredients
This recipe is for 3 patties. Adjust the below measurements to make more.
1 pound of ground beef (using leaner beef will keep total fat lower and keep your burgers from shrinking)
1 TBSP Worcestershire sauce
1 tsp garlic powder
Salt and pepper 
Directions
If you prepare your hamburger patties ahead of time and allow them to chill in the refrigerator they will hold together better on the grill. 
Mix your beef lightly with Worcestershire sauce and garlic powder. Shape the mixture into 3 patties, flattened to the thickness you prefer. Make sure the width is such that will leave some room for shrinking without losing bun coverage. Refrigerate for a half hour or more.
When it's grill time, preheat your grill. The best temperature target is 400°F. 
When you reach the right temperature, remove the patties from the fridge. Brush the patties with olive oil and sprinkle with salt and pepper to your taste preferences. To help prevent shrinking, press your thumb or a tablespoon lightly into the center of the patties. 
Place the hamburger patties on the grill. Keep the lid open if you can, but be careful of flare-ups and winds that may blow debris onto the burgers.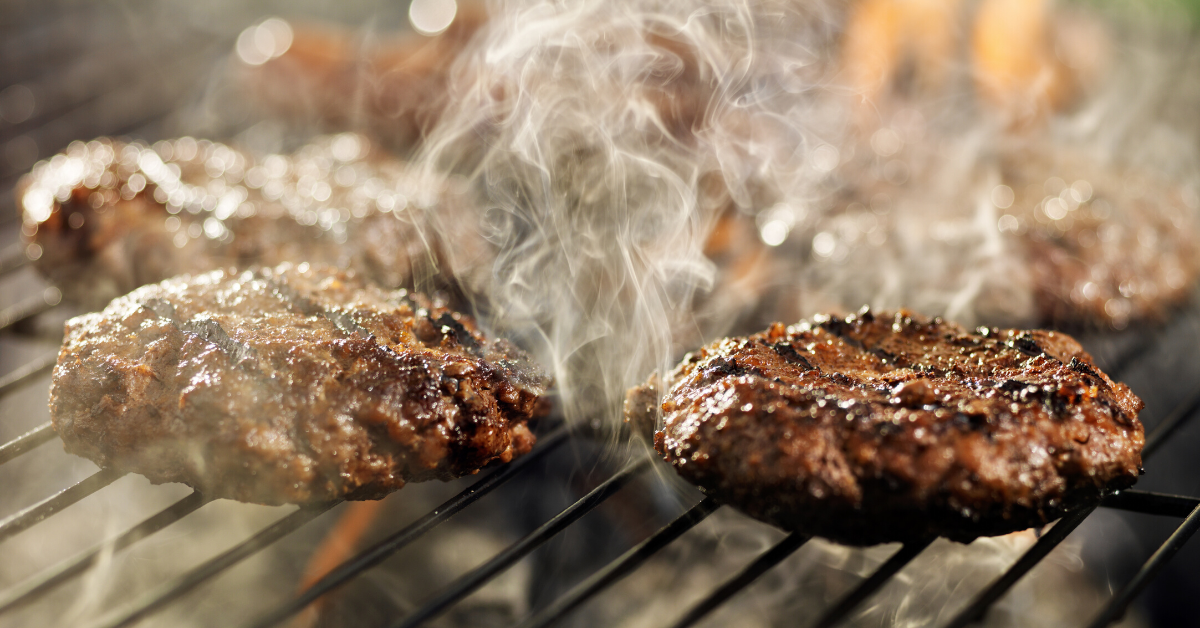 For best results, avoid pressing the burgers to keep all the flavorful juices inside.
Cook for 2 minutes on the first side and then flip only once to finish cooking on the other side. 
How well done do you like your burgers? Here's a quick guide:
Rare: 4 minutes total (2 on the first side, 2 after the flip)
Medium-rare: 6 minutes (2 on the first side, 4 after the flip)
Medium: 8 minutes (3 on the first side, 5 after the flip)
Well: if you like burnt burgers, keep in on for a couple of extra minutes. 😜
Remove the cooked hamburgers from the grill and let them sit for just a minute. Consider throwing a slice of cheese on them as they sit to melt just a little bit. When you serve, dress them up however you want. 
Condiments often have hidden sugars you may not realize are there. Here's a fantastic barbecue sauce you might enjoy that will keep the total carbohydrates down. Enjoy!