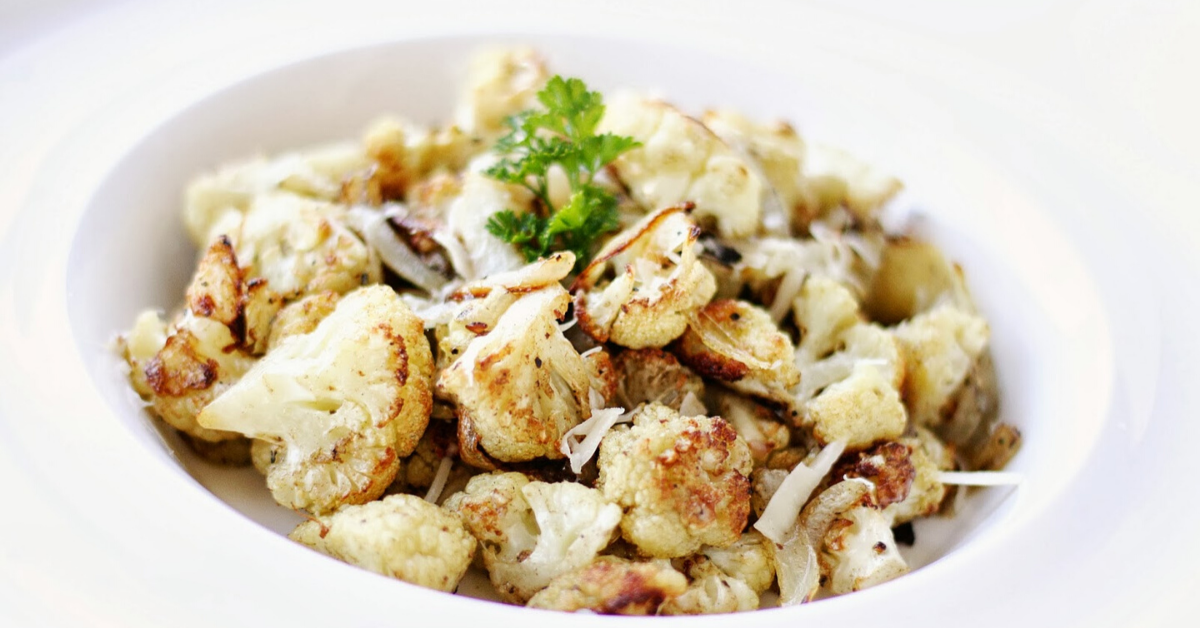 ---
Here is a naturally low-carb, low-fat snack or side dish that has gained popularity in restaurants and among healthy eaters who don't compromise great flavor. Make them at home with this recipe! 
---
I love cauliflower in all its different forms. This way is by far my favorite. Roasting cauliflower brings out a whole new taste, not to mention adding seasonings and ingredients that compliment it so perfectly. It even had my husband, a classic cauliflower-hater, scraping the bottom of the serving dish. 
Here's how to make Parmesan Roasted Cauliflower!
Ingredients
Makes 4 servings
1 head cauliflower
1/2 large yellow onion
1/4 cup olive oil
4 cloves garlic
1 tsp dried thyme
1/2 tsp kosher salt
1/2 tsp fresh ground pepper
1/3 cup freshly grated parmesan cheese
Directions
Begin with prep. Rinse and trim the cauliflower into 1-inch pieces, slice the onion into 1-inch sections and mince the garlic.
Preheat your oven to 400°F.
Mix the olive oil, garlic, thyme, salt and pepper in a bowl.
Add cauliflower and onion slices into the bowl and mix until everything is well coated.
Line a baking sheet with foil and spread the cauliflower and onions evenly on top.
Bake for 30 minutes, turning pieces over every 10 minutes. 
When down to the last 5 minutes of baking, sprinkle with parmesan cheese.
Divide into 4 equal parts and serve.
For 1/4 the recipe: 182 calories, 15.7g fat, 6.8g carbohydrates, 4.6g protein, 384mg sodium 
---
About Nikki Sheriff: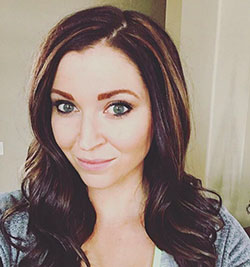 Nikki Sheriff is wife and mother. After being diagnosed with type 1 diabetes in 2012 she became determined to find and create delicious recipes that will satisfy her cravings, help her manage blood sugar, and that her whole family will enjoy. 
Find her recipes at http://naughtycarbs.blogspot.com  
Follow Naughty Carbs on Instagram
---