We'd like to introduce you to the newest member of the Diathrive team. Chris Clement (Clem) was diagnosed with Type 1 diabetes 20 years ago. For the past six, he has dedicated his time to improving the quality of life for people with diabetes.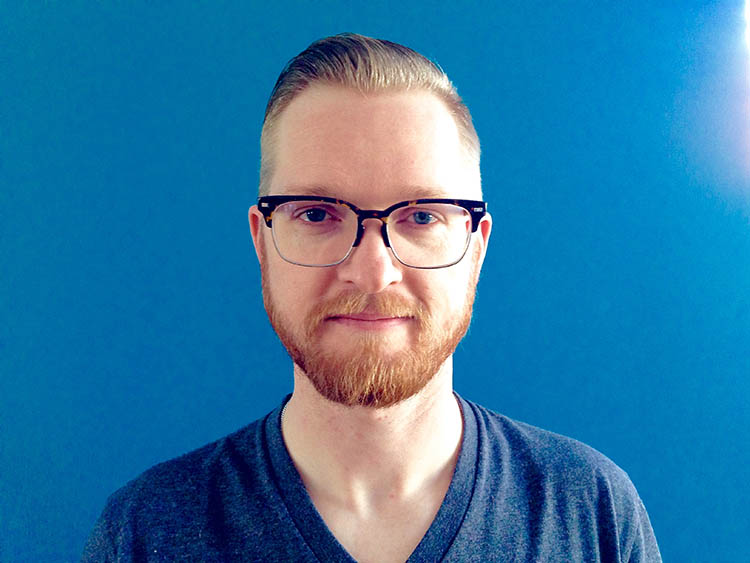 Clem's professional career in diabetes started as social media manager for Diabetic Connect where he and other people living with diabetes have been able to find greater health and happiness by connecting with one another. Clem also blogs at Diabetic Ink. Here's his story: 
"The days leading up to my diabetes diagnosis are a blur, but I remember everything clearly. The blur was partially my vision. My eyesight was so bad that I couldn't see my hand clearly when extended arm's length in front of my face. At the same time, each moment ran into the next like a dream. But I remember all of the key moments like they happened yesterday, even though it was over 20 years ago. The fatigue; the awful feeling of a deep breath; the extreme, unhealthy weight loss; out of control emotions; constantly drinking water and living in restrooms...it all came together when I finally went to my family doctor and received a type 1 diabetes diagnosis.
My mother rushed me to the emergency room across the street. I remember medical personnel working desperately to find a vein they could tap an IV into, sticking my arm with needle after needle, when I finally slipped out of consciousness. When I awoke hours later I saw a clock on the wall across the room. I could see the details of the minutes and hands so clearly I was filled with excitement; I hadn't seen that clearly for months! My joy could have also had something to do with feeling a normal blood sugar and partial hydration as I absorbed bags of saline like I was made of sponge. I learned that my blood sugar had been over 700 mg/dL and spent 4 days in the hospital.
 20 years of living with diabetes have taught me the value of life, the importance of people and a greater sense of empathy. It has also taught me the financial hardships associated with diabetes. I'm very excited to be part of the team at Diathrive because I believe essential diabetes management tools should be accessible, affordable and simple. Diathrive has a new vision of healthcare, and I am looking forward to helping people reduce the cost of managing diabetes."