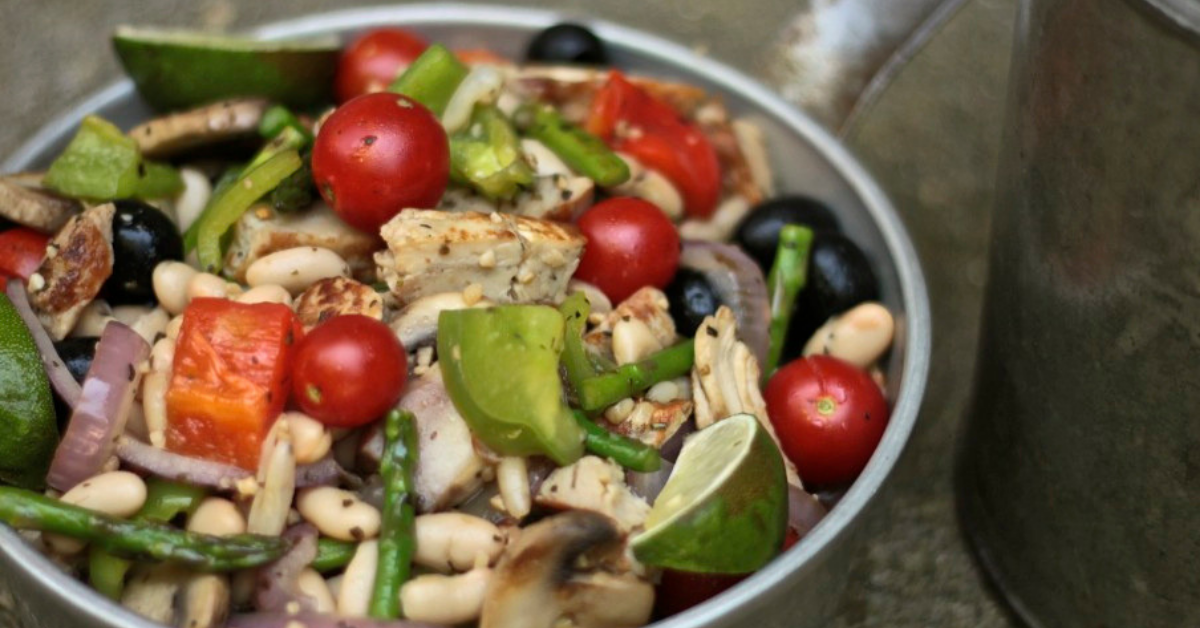 ---
In response to a reader's request for gluten-free recipes, Chef Robert Lewis (the Happy Diabetic) shared this fantastic Mediterranean Chicken recipe on his blog. It is a delicious mix of several healthy, hearty ingredients that make a delightful meal for you and your loved ones. Try making it this week! 
---
The recipe serves 4.
Ingredients
2 tsp extra virgin olive oil 
1/2 cup diced bell peppers, both red and green
1 red onion, sliced
4 large mushrooms, diced
4-5 large fresh asparagus stocks
2 cloves of garlic
1 Roma tomato, diced
10 pitted kalamata or black olives
1 can cannellini beans, drained
1 lb skinless, boneless chicken breast halves, cooked and sliced
1/4 cup white wine
1 Tbsp oregano
1 tsp rosemary
1 Tbsp fresh chopped basil
1/8 cup fresh chopped parsley
pepper to taste


Directions
Cook your chicken completely in a skillet.
Complete ingredient prep (slicing/dicing of chicken and veggies).
Preheat your oven to 425°F.
Lay all of the ingredients (except for the oregano, rosemary and basil) in a 9x12 casserole dish. Be careful not to crowd them.
Roast for 30 minutes stirring them halfway. 
Add white wine and simmer for about 5 minutes. 
Add oregano, rosemary and basil. Roast for 2 minutes more. 
Season with pepper to taste, and then serve!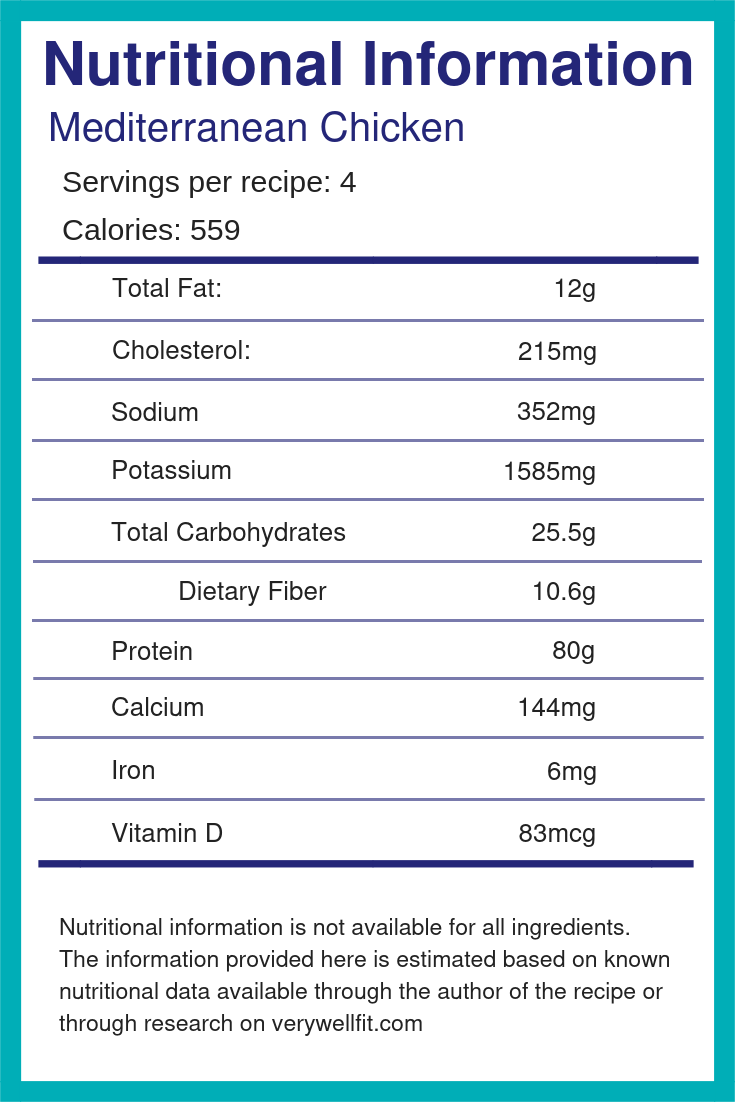 ---
For more great recipes from Chef Robert, you can find him at www.happydiabetic.com, on his Youtube channel here, or you can subscribe to his podcast here.