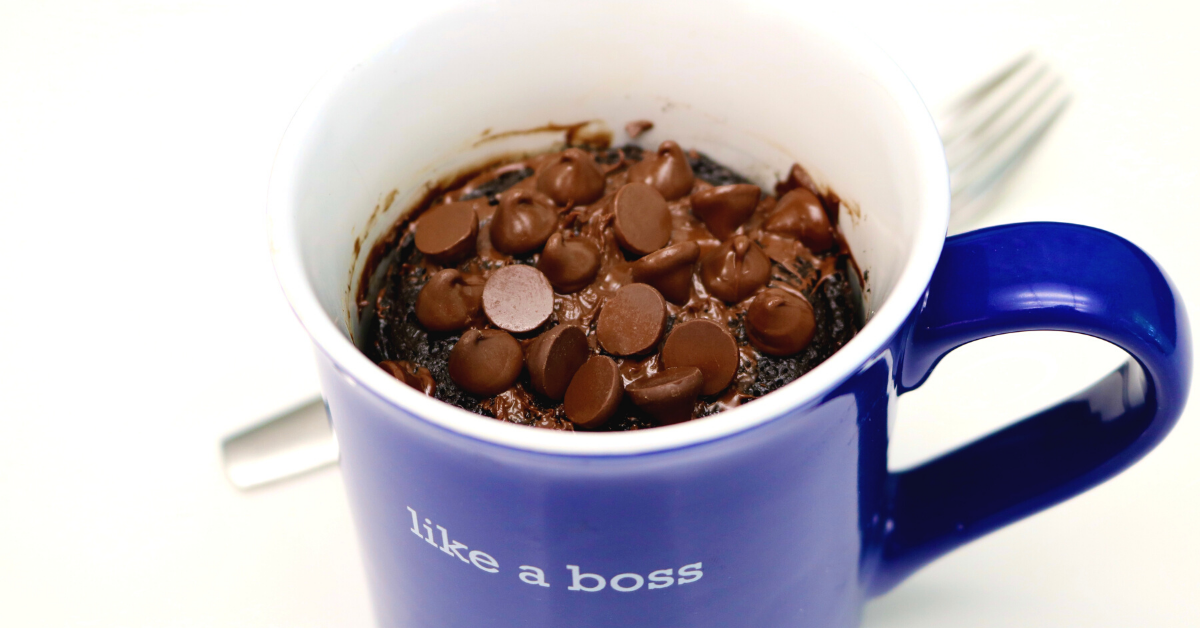 ---
Here's a simple, low-carb dessert that takes just minutes to make. 
---
Chocolate cake is one of the most beloved desserts in America. It is rich, delicious, and even comforting. But, it's usually carb-heavy as well, and requires several steps to make. Let's turn that around. 
You can make a simple chocolate cake with a coffee mug, a microwave, and a few simple ingredients. You probably have most of them in your cupboard right now. And the ones you don't have can be easily found in a grocery store. So, gather these ingredients and try making this simple, low-carb chocolate mug cake. Here's how to do it.
Ingredients
2 TBSP butter
1/4 cup almond flour
2 TBSP cocoa powder
1 large egg
2 TBSP semi-sweet chocolate chips
2 TBSP low-calorie sweetener (Swerve, Truvia, Spelda, or whatever you prefer)
1/2 tsp baking powder
a pinch of salt
Directions
Put the butter in your mug and melt in the microwave for about 30 seconds. While it is melting, beat the egg. 
Add all the remaining ingredients and stir to mix completely. Don't worry about the chocolate chips, they will melt in the microwave.
Cook the mixture in the microwave for up to 1 minute. You may only need 45 seconds, so watch it and pull out when the cake is set but still fudgy.
Top with some extra chocolate chips. Let them melt and spread around, or just enjoy them while they begin melting. Enjoy!