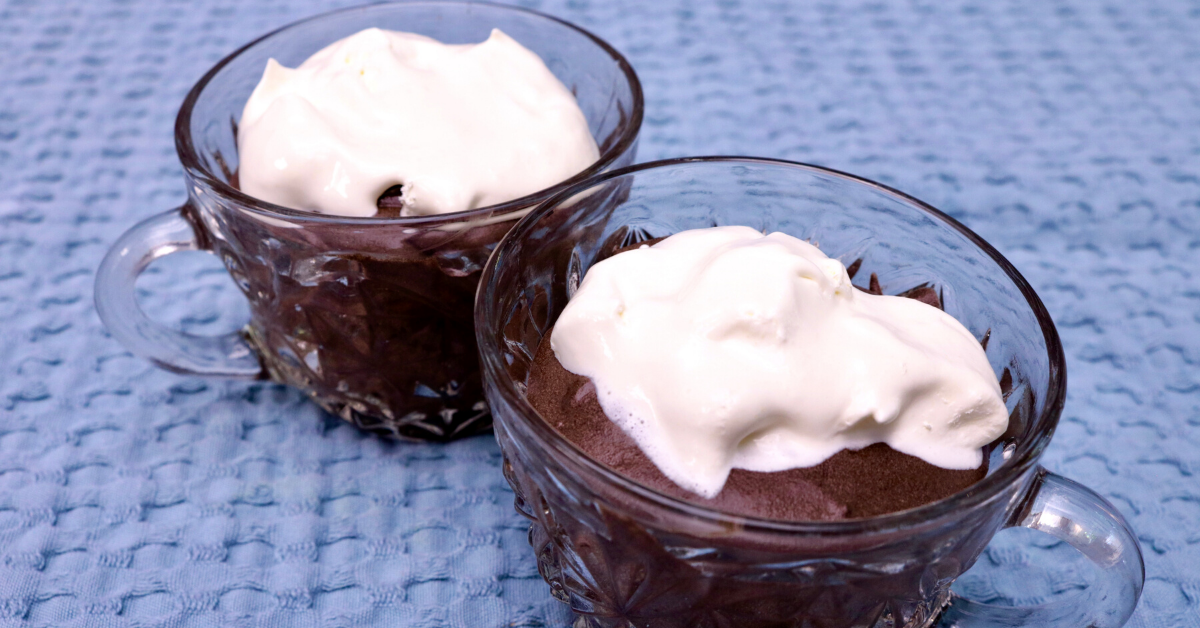 ---
Dessert with fewer carbs and lots of flavor. What could be better? Here's a rich and simple dessert that's ready in 5 minutes. 
---
Mousse is rich, sweet, savory, soft and airy. It's whipped to a perfect texture with any flavors you wish to add. This one will be a dark chocolate mousse. Try adding coffee, caramel, or fruits if you want. It's ready in minutes to be enjoyed. Here's how to get started.
Ingredients
To make 2 servings:
3oz cream cheese softened
1/2 cup heavy cream
1 tsp vanilla extract
2 TBSP cocoa powder
1/4 cup no-calorie powdered sweetener *(stevia, sucralose, or others)
a pinch of salt
When choosing a sweetener, think about how sweet you want your mousse to taste. Using a generic stevia sweetener will result in a more bitter flavor, which is great if you love bitter dark chocolate. But, if you prefer a sweeter dessert, go for the sucralose. There are others you can try out as well. Here's more information about the types and safety of alternative and artificial sweeteners.
Directions
First, soften your cream cheese. To do this, unwrap the portion you want to use (in this case, 3oz) and microwave it in a bowl for 15 seconds. If the cream cheese is still too stiff, heat another 15 seconds. 
Make sure your sweetener is powdered. You can turn regular granulated sweetener into a powdered consistency by pulsing in a food processor for a few seconds. A good powdered consistency will help the mousse achieve its airy-ness.
Now you're ready to put it all together!
In a bowl, beat the cream cheese in with an electric mixer until it looks fluffy. Pour in the heavy cream and vanilla. Continue beating it together with the mixer. Once it looks even and smooth, add cocoa powder, sweetener, and a pinch of salt (don't add too much!). Beat on high for a couple of minutes until the mousse is airy and fluffy. 
To serve, divide into 2 small dishes and top with a dollop of whipped cream. 
Nutritional Information
Total Fat: 26.5g
Cholesterol: 88mg
Sodium: 216mg
Carbohydrates: 5g
Protein: 5g
Vitamin D: 78% recommended daily value (DV)
Calcium: 5% DV
Iron: 8% DV
Potassium: 5% DV