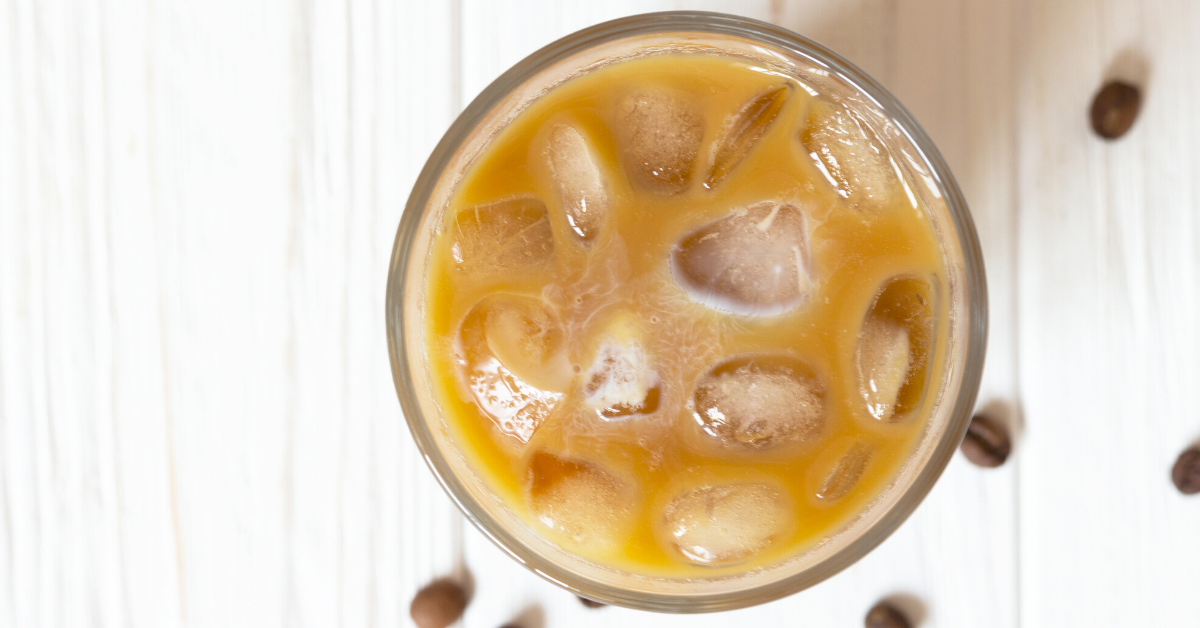 ---
I used to spend too much money on coffee. Now that I'm making it at home more, I find my self enjoying both the flavors and the savings more. Try this at home! 
---
Coffee is sometimes considered a diabetes problem food. When you get coffee at a coffee shop you are usually getting a lot of added sugars. But, even if you're drinking it black, the caffeine alone from this virtually zero-carb beverage can raise your blood sugar. But that doesn't mean you cannot drink it. Use your glucometer to find out how coffee affects your blood sugar and figure out how to minimize any blood sugar spikes you may experience.
Now that I'm making coffee at home more often, I've been discovering ways to get the same enjoyment I miss from coffee shops. While drinking coffee black is my go-to, sometimes I just want some fun flavors. One way I've really enjoyed it is to make an iced latte without added sugars. Here's how.
Ingredients
2 cups brewed coffee (for best results, make espresso roast and brew it longer)
1½ cups milk (choose a type of milk that works with your eating plan)
2 tbsp sugar-free flavoring (my favorite is salted caramel from Jordan's Skinny Mixes)
Optional: Whipped topping and ground espresso beans
Directions
First, brew your coffee. Here are my favorite methods:
Cold brew! Measure out your ground coffee and water ratio. Put it all in a french press, cover with cellophane, and let it just sit for 12 hours before you're ready to make your iced coffee. Because of the missing heat, cold brewing will give you a less acidic coffee as well as less caffeine. Very refreshing!
Espresso. If your coffee maker has the setting option, make a nice espresso. It's good and heavy, and will really wake you up! You'll get a very full, pure coffee flavor to mix into your latte. If you don't have that setting, you can usually find a good stovetop espresso maker, like I did. After the coffee is made, allow it to cool completely.
Next, in a pitcher, combine coffee, milk, and flavoring and stir. For best results, refrigerate for a while to let it get cold.
Finally, put it all together. Put ice in a few glasses and pour the coffee mixture evenly.
Sometimes I like to add some whipped topping and a dusting of finely ground espresso beans on top for that extra zing.
Remember, you can trade out ingredients to make your own creation. But here is a good place to start. Enjoy!