Why Diathrive Sends So Many Lancets
FAQ: Why do I get so many lancets?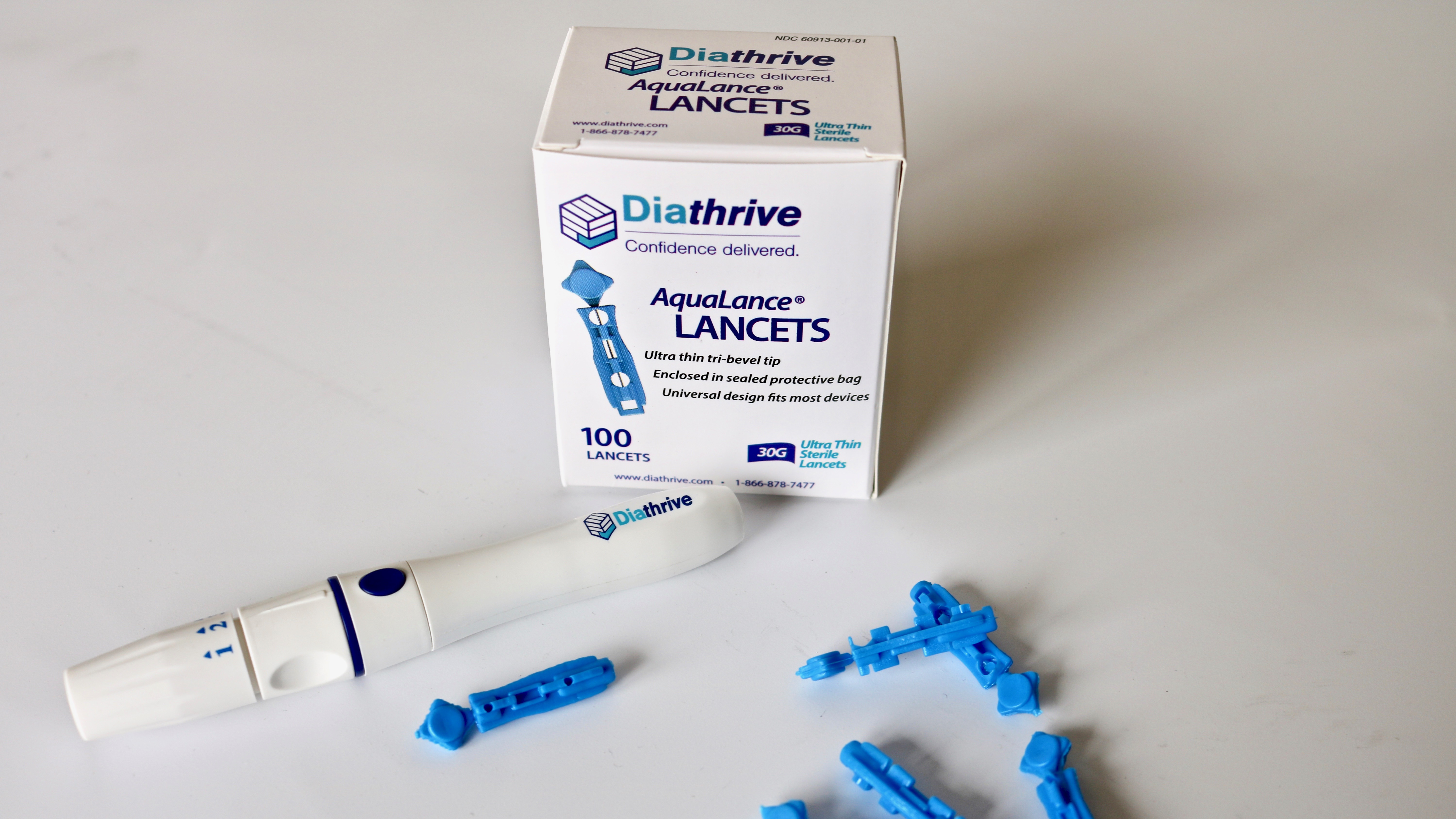 Does it seem like you have more lancets than you could possibly need? Believe it or not, you are getting the quantity you should be using. The number of lancets Diathrive sends to you on a quarterly basis is the same as the number of test strips we send. Why, you may ask? Because, changing your lancet for every blood sugar check is the safest, cleanest, least-painful practice; not to mention it is the FDA-approved way.
Despite the official recommendations, the reality of life with diabetes for many includes reusing lancets. We have talked with people who have literally tested for months at a time, several times per day, without changing their lancet. There are several reasons why you should change your lancet every time you test. You've probably heard many of them. For example, changing your lancet decreases the chances of infection. Used and dirty lancets can also affect your results. 
At Diathrive, we think the most compelling reason to change your lancet every time is that pricking your finger will hurt less and will heal quicker if you change your lancet every time you test. Lancets are made with incredibly small needles that are marked in gauges like 28g, 30g, and 32g. The lancets you get from us are 30g. While it seems a bit backward, the smaller the number, the thicker the needles are. Even with a thicker gauge like a 28g, the needles are still incredibly small, and after one use the tip begins to dull and bend. After multiple uses, the tips start to resemble a fish hook. Instead of being pricked by a sharp point, you are being pricked by a blunt bent tip and then the sharp tip is tearing your finger as it exits. Ouch! Every time you use that same lancet the prick will become more painful. 
For a better illustration see the images below of a used syringe in a gauge comparable to that of a lancet. This is the same needle magnified 370x on the left and 2000x on the right.

Every time a needle is used its tip will become more bent and damaged. The needle pulls microscopic amounts of tissue from your skin (No wonder it hurts more with each use!) and it stays on that needle, increasing the risk of infection or even putting glucose test accuracy in question. It's much more safe, sanitary, effective, and less painful to change your lancet every time. 
We understand that not everybody changes their lancet with every blood sugar check. It is an extra step to take in the already daunting tasks associated with managing diabetes. But we encourage you to change each time. Don't endure unnecessary pain or put your health at risk by reusing a blunt needle. Pack fresh lancets into your diabetes kit and see what a difference it can make.
Need a new lancing device? We've got you covered. Get one in our store, or call customer service at 1-866-878-7477. 
We've chosen a strong spring because it allows the lancing device to prick your finger and retract much quicker.  With a stronger spring, the 30g lancets we use take the majority of the impact and cause less pain.