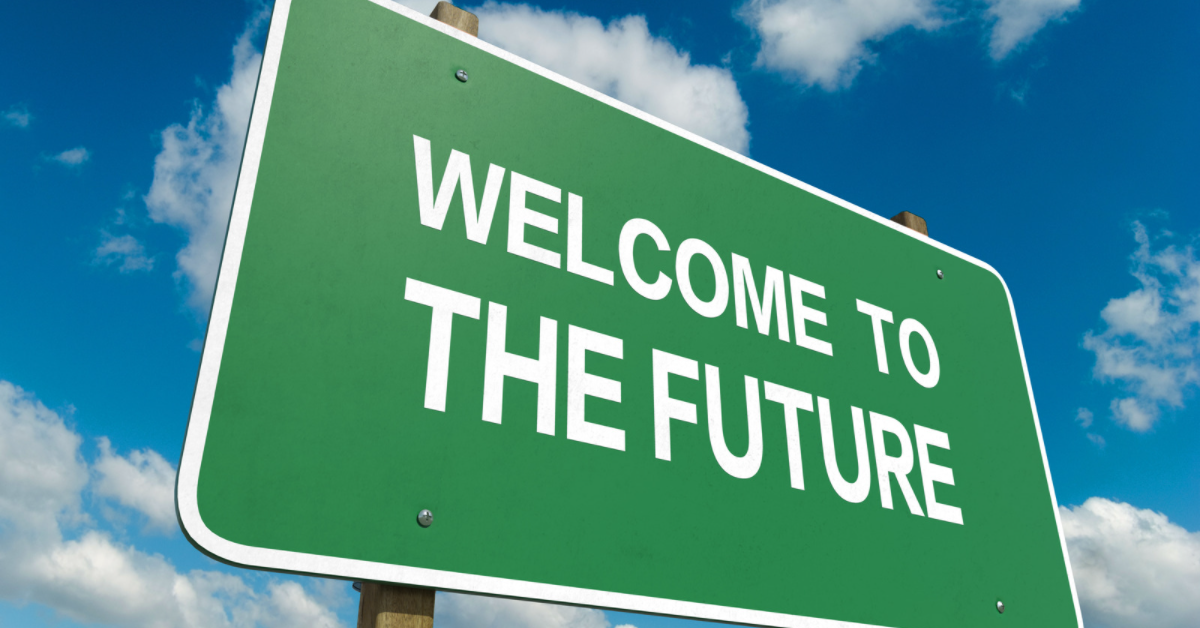 Back in April of 2019 we began the F-Words for Type 2 Diabetes series. Over the course of the last few years, we have talked about formulary, fitness, feelings, and food. Now here we are at  the final word: Future.
 I wonder how many of you can look back and think about the times you said things like, "wouldn't it be nice if I didn't have to draw up my insulin out of a bottle," or, "I wish there was a way to check my blood sugar without poking my fingers." Did you ever think that the time would be now? 
We are indeed living in that future. The future has brought with it some challenges—increasing cost of insulin and limited access to healthcare—as well as some benefits—smart insulin pens, continuous glucose monitors, and apps for just about everything.
So, what does all of this futuristic stuff mean for you? How will it make your life easier and at what cost? Let's talk about it.
Smart pill bottles
These pill organizers come in portable sizes and have reminders to keep you on track with taking your oral medications. These little darlings have features which range from phone notifications to vibrations that can be felt and heard. They are fairly inexpensive costing about $10-20 and are available on Amazon. If you are someone who would like to have others keep an eye on you—you may want to invest in the smart pill bottle that notifies your provider if you go too long without taking your meds--? . Now doesn't that sound like fun. But seriously, if in the day to day you are a person who can not remember whether you took your pills on not this futuristic aid may be just the tool you need to reach your glycemic targets.
Smart pens
For those of you requiring insulin to attain your glycemic goals, the days of drawing up insulin from the bottle or trying to recall if you took that pre-lunch dose can be a thing of the past. These smart insulin pens not only track the dose of insulin that you took, but record the time that you took it, thus decreasing the chances of missing a dose or overdosing. Not only are they smart, they are transportable, making it easy for you to take them to lunch, on a picnic, or anywhere else you may need to take a dose of insulin. They can also be used with standard types if insulin pen needles. They travel well—not to mention they store nicely in a lovely portable Frio Wallet. How about that! A portable cooler that can fit in your purse, backpack, briefcase, etc. Talk about the futuristic!
Continuous glucose monitors (CGM)
Your fingers have been rescued from the lancet!! The CGM will now check your blood sugar as often as every 5 minutes and display the reading on the device of your choice. Yes, I did say that you would not need to poke your fingers but let's not be too hasty. There are occasions that the trusty CGM may not be so trusty. If your blood sugar is rising or falling fast or if it is "a tad low" you will need to test using your glucometer. So don't throw those test strips away just yet—remember you should always have a meter and test strips on hand because, as much as we may hate to think about it, technology can, and does fail.
Smart phones
Are you sensing a theme here? Well, this little darling is the necessary center of all of this wonderful technology. The smart phone can capture and store data for you to share with your diabetes care provider. The smartphone can track messages from your smart pill bottle to remind you to take your meds. It can store the information on insulin dosing from your smart pen and it can be used to view the data from your CGM device. And oh yeah—you can also make calls on it if you need to ?.
Well y'all they used to say "no time like the present", but the future is now. Let's get it done! 
Stay well!