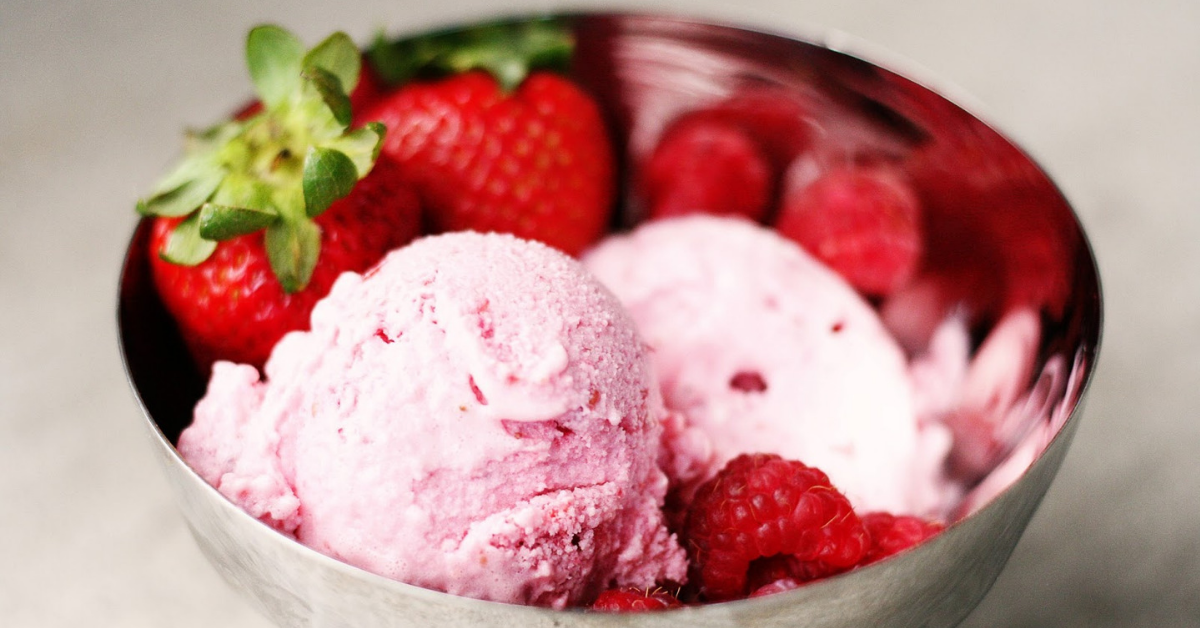 ---
Ice cream is one of the most fun and traditional summer treats out there. It can also be loaded with fats and sugar. So, Nikki Sheriff created a new way to make it more diabetes-friendly. Try this one out, or use it as a template for your own creation!
---
I'm a sucker for ice cream. It's my weakness. Especially homemade ice cream during the summer. Most sugar-free ice creams are about 24g of carbohydrates for 1/2 cup. This ice cream is 9g of carbohydrates for 1/2 cup. And it tastes amazing.
This recipe makes 12 servings. Try it out! You're sure to love it, too!
Ingredients
2 cups whole strawberries, tops removed
1 cup raspberries
1/4 cup C&H light sugar
2 cups half & half
1/2 pkg. unflavored gelatin
1 TBSP lemon juice
Directions
In a small saucepan, mix the gelatin, sugar and 1/2 cup of the half & half. 
Heat over medium heat until the sugar and gelatin have dissolved.
Mix in the remaining ingredients. 
With an immersion blender (or in a regular blender), puree mixture until the fruit is in small chunks, but not completely pureed.
Pour into an ice cream maker and freeze according to manufacturer's directions.
TIP: You can sub the half & half with whole milk. It will be slightly less fat in the counts, but it will be more of a sorbet texture. I tried it both ways, and they both are delicious. But I prefer my ice cream with a little creaminess to it.
For 1/2 cup of ice cream: 76 calories, 4.6 g fat, 9 g carbohydrates, 1.7 g protein, 16 mg sodium
When substituted with whole milk: 48 calories, 1.4 g fat, 9 g carbohydrates, 2 g protein, 17 mg sodium
Have a cool summer!